Launching your organic soap or bath bomb line? Congratulations!
But do you want to keep the hassle-free without worrying about finding the right organic soap manufacturer?
We have got you covered!
Living a healthy and sustainable life is today's mantra. People are taking steps toward improving their ways of life. They prefer organic and natural stuff including food, clothing, packaging, and even bathroom essentials.
Organic soaps are cruelty-free and less damaging. Hence, it has become crucial for businesses and brands to satisfy their customer needs.
Therefore, we have put together a list of organic soap wholesale private label suppliers to entertain all of your bulk organic soap needs.
1. Wild Thyme Botanicals
Wild Thyme Botanical is a small manufacturing company owned by a mother-daughter duo since 2001. They are selling quality organic soaps that are vegan and light on the earth.
They use the best ingredients that are biodegradable and not tested on animals. Wild Thyme botanical offers private-label organic soaps at best price drops to help you build your brand.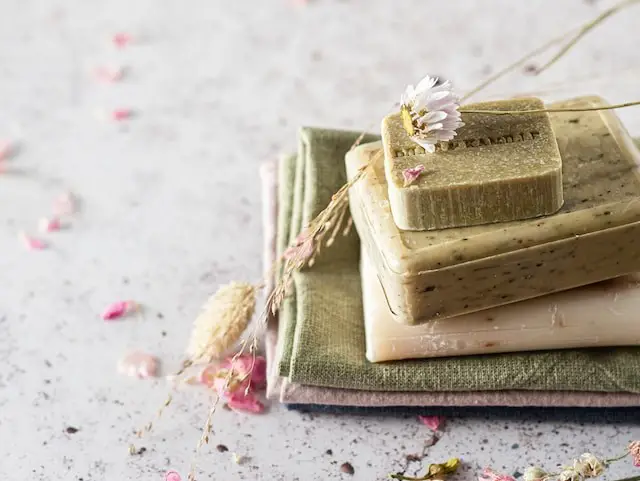 You can also create your custom blend and label without any struggle. This supplier offers organic soap in 14 different scents.
You can custom make yours according to your choice. Moreover, you can easily purchase 24 unwrapped bars at a time.
Website: https://www.wildthymebotanicals.com/bulk-private-label-soap.html
Address: ​1 John Street, Suite A, Sand City, California 93955
2. Botanie Soap
Botanie Soap was founded in 2000 by a husband and wife committed to producing quality standard organic soap bars. Their company uses all-natural ingredients and certified organic and essential oils. USDA certification is proof of their sustainability claims.
Botanie soap products only use certified palm oil from authentic sources. You can get your private label organic soap custom-made from them according to your size, color, and scent requirement.
They have fast shipping services and take a minimum order size of 1080 bar/blends for a custom order. Moreover, 100% recyclable packaging options, including custom printed labels, are also available.
Website: https://botaniesoap.com/custom-label-soap-overview.html
Address: 2750 Palmer St, Missoula, MT 59808, United States
3. Old Factory
If you want to offer your customers a high-quality organic soap with a signature scent, this manufacturing company can help.
Old Factory soap was founded in 2008. Their natural product line ranges from handcrafted soaps to perfumes and home and kitchen supplies. This company's soap blends are made from organic oils and pure plant materials.
Old Factory offers a variety of private labels services. You can choose your recipe or blend and create a custom order. They also create a brand design for you.
They have the fastest turnaround times and minimum wholesale prices. Moreover, Old Factory partners with Faire and offers several benefits on your first order.
Website: https://oldfactorysoap.com/wholesale/private-label/private-label-soap/
Address: Blanco, TX 78606
4. Oregon Soap Company
Oregon Soap Company is one of the premier white label soap manufacturers in the U.S., with over 27 years of experience.
The formula contains all-natural and organic ingredients, ensuring the high quality of soaps. They offer private labels at low minimum order quantities that help grow your business without breaking the bank.
Oregon Soap Company has excellent customer service and competitive pricing.
Oregon Tilth and leaping bunny are their organic certifiers, which means you can proudly display their great reputation on your product. Moreover, all their products are also USDA NOP certified.
Website: https://oregonsoapcompany.com/pages/private-label-custom-formula
Address: 5312 NE 148th Ave, Portland, OR 97230, United States
5. Frosting Company
Frosting Company sells bath and beauty products that are vegan without any gluten and harsh chemicals like paraben, phosphates, phthalates, etc.
Each soap bar is handmade with the finest ingredients like essential oils and natural clay. Their products are available all around the globe.
Frosting Company offers private labels to help grow your business. The process is quite simple; you need to apply by filling in all the required information. Moreover, they offer free shipping all across the U.S on orders above $50.
Website: https://www.frostingcompany.com/private-label
Address: 9 N Main St, Nazareth, PA 18064, United States
6. All-Natural Soap Bars
All Natural Soap Bars is a manufacturing company based in Turkey. They offer artisan soap made with organic oils and all-natural ingredients.
From Europe to North America and Asia, they sell their products in 40+ countries.
Their products are animal-friendly, eco-friendly, and therefore, will be the best fit for your customers' skin. You can also get test samples before making a large wholesale purchase.
All Natural Soap Bars is a GMP and ISO certified manufacturing company and offer private labels. You can order a mix of different soaps within a Minimum Order Quantity(MOQ) of 3000 bars.
You can customize your order according to your size, scent, and ingredients. Moreover, they can also provide stamping with your logo and all other business details on the soap.
Website: https://allnaturalsoapbars.com/private-label-soap/
Address: Ankara, Yenimahalle, Gimat, Macun. mah., 187 cd., No: 54 / 78