Looking for recycled plastic bags for your business, you're just at the right place!
Preferring recycled bags instead of new ones can save the environment from all sorts of harm. These reusable bags are not only safe for the environment but they can safely deliver your products to the end-users.
There is a wide range of suppliers that sell recycled plastic bags. Here is a list of the seven best plastic bags wholesale suppliers that turn trash into treasure. Read on.
1. ReuseThisBag.com
If you're looking for a supplier that provides custom imprinted bags, ReuseThisBag.com is your go-to. It is one of the original U.S. grown suppliers. They specialize in supplying reusable bags by partnering with other 4000 suppliers.
Its mission is to provide unique and innovative professional products to business owners and retail stores at affordable prices.
What's amazing is that even their recycled plastic bags are available in different categories such as non-woven reusable, insulated reusable, grocery bags, etc.
They have the best record in meeting the demands of business owners; therefore, it will be the best option for you!
Website: https://www.reusethisbag.com/
Address: 646 NW Compass Lane Bend, OR, 97703 United States
2. Interplas
Getting plastic bags for your business is surely a need. But having bags that are non-toxic and eco-friendly can help you save the environment.
Interplas's specialty is that they reduce, reuse, and recycle bags to prevent damage to the environment as much as possible.
Further, their bags are made by consuming 40% less energy and 80% less solid waste.
So why not use this company's bag as they are ethical and non-toxic!
Website: https://www.interplas.com/packaging-earth-friendly
Address: 185 Commerce Ctr, Greenville, SC 29615-5817
3. Atlantic Poly Inc.
Atlantic Poly Incorporation is a top solution provider in offering customization bags. With their polythene bags, you can pack your products per the requirements of state and federal recycling laws.
They are manufactured using post and scrap material, out of which 60% have recycled content. These wholesale and recycling bags are available in clear or even colored mil thickness.
This Incorporation provides these bags in sheets and tubes to ensure they are not damaged.
Some categories of their bags include polythene roll stock, roll-off liners, stock bags, etc.
They can manufacture any poly bags. So you can get any of these from this supplier!
Website: https://atlanticpoly.com/products/recycled-poly-bags
Address: Atlantic Poly, 86 Morse Street, Norwood, MA, 02062
4. Ecoduka
For a greener solution, Ecoduka is the best choice! It is a wholesale supplier that manufactures all of its products ethically and in certified factories.
Since 2003, they've been providing eco-friendly and reusable bags. Their recycled plastic bags bring sustainability and consensus to the environment.
They are renowned as industry experts for their long-term efforts, providing the largest U.K. wholesale collection of eco-friendly bags.
They can listen to your needs to manufacture the best-recycled plastic bags for your business. Choosing them won't make you regret them afterward!
Website: https://ecoduka.com/
Address: Unit 5, 23 Ladysmith Road, Harrow, HA3 5FE, United Kingdom
5. Store Supply Warehouse
Store Supply Warehouse has been serving its recycled products to many retail stores and small businesses. With the experience of over 25 years, they can provide the best supplies for boutiques and online retailers.
Their products include retail bags, hangers, display cases, and even jewelry cases. It is an expert in taking care of the customers without hesitation.
What's best about them is that they provide high-quality recycled bags at the lowest prices that are guaranteed.
They make dreams come true. Visit their website and place your order right now to provide the best quality packaging for your products that are pleasing to consumers.
Website: https://www.storesupply.com/c-1169-eco-friendly-bags.aspx
Address: 12955 Enterprise Way Bridgeton, Missouri 63044
6. Zee Green Bags
Since 2010, Zee Green Bags have supplied recycled and eco-friendly plastic bags to business owners and retailers. They started by offering only custom biodegradable bags, and now they have expanded a lot.
They provide more than 2500 products online, divided into five different categories. Zee Green Bags help their consumers and large business owners contribute to saving the planet.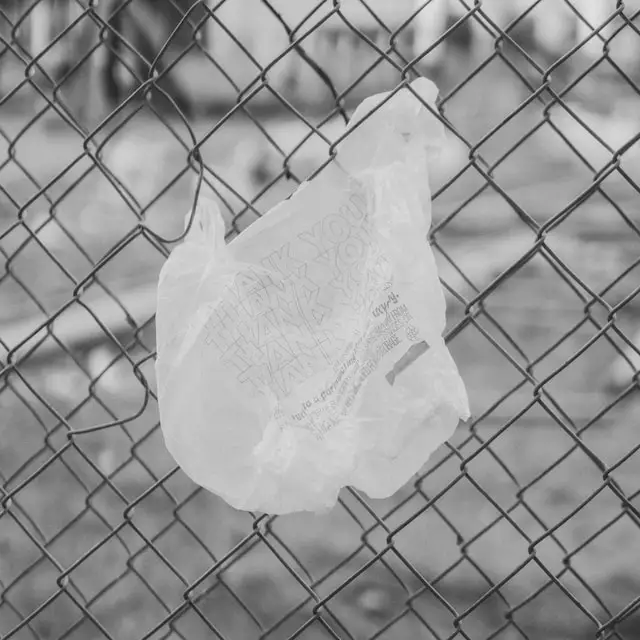 Less plastic will ultimately reduce waste material as well. Being made in the U.S.A., their products are accessible to a large population.
Recycled plastic bag manufacturing is made using as little plastic as possible. And once these bags are used to the maximum limit, they are recyclable. So grab on their bags for the perfect use!
Website: https://zeegreenbags.com/
Address: 2299 Amber Dr, #110, Hatfield, PA 19440
7. Vaggbags
The requirements in Victoria have been updated since 2019 about the use of plastic bags. Vaggbags offer recycled bags in simple as well as custom designs. For each case, they try to match the demands of the business owners.
With an experience of over 40 years in the industry, they focus exclusively on innovation and manufacturing of their bags.
Their featured categories include cotton bags, gift boxes, non-woven polypropylene bags, mailing, paper bags, and plastic bags.
They also supply carry bags by partnering with clothing manufacturers. As Victoria's foremost packaging and printed bag supplier, Vaggbags is surely the best option for you!
Website: https://vaggbags.com.au/
Address: Vaggbags, 164 Jersey Drive | Epping | 3076