With the fashion world moving forward, wholesale vendors and suppliers are under pressure to source frequently.
The problem here is not just to "source garments", but to provide products that are up to mark as well. By up to mark, we mean, eco-friendly and sustainable products.
Sure, many garment companies have turned their focus toward manufacturing more eco-friendly products, but finding wholesale is still a hassle.
Thus, to make your life easier, we have listed 7 eco-friendly underwear wholesale vendors and suppliers below.
1. Surpass Exports
Surpass Exports was established 10 years ago in India. Ever since then, the world-class garment company has been benefiting people with its superior quality products.
Surpass exports are backed by an amazing team of talented and experienced individuals who have great knowledge in their department. They are open to new ideas and challenges. Lastly, surpass export believes in growing and working based on the foundation of goodwill and trust.
Website:
Address:
Kemba Nagar, Tirupur, Tamil Nadu, India
2. Peony & Buyoh Co., Ltd
Established in 2004, Peony & Buyoh Co., Ltd is a well-known clothing manufacturer in China. Their scope of specialization is men, women, and kids' underwear. Other than underwear, they produce high-quality home wear as well as other knitwear.
They have contributed their time to figure out how they can help the planet. Peony & Buyoh Co., Ltd took a great step in the industry for the betterment of our planet by going eco-friendly.
Website:
Address:
Room 1001, Building 2, No.519, Macao Road, Putuo District, Shanghai, Shanghai., China
3. Shenzhen Oudini Clothing Co. LTD
Although Shenzhen Oudini Clothing Co., Ltd. was established in 2020, since then it has grown rapidly. This Shantou-based company has been manufacturing and exporting eco-friendly products all around the world.
They have come up with a different concept to create underwear for women. Such as menstrual panties and other fine functional panties.
A very strict quality management team works for Shenzhen Oudini Clothing Co. Ltd. that makes sure to provide superior quality every time. They assure superior quality, great designs, competitive prices, and prompt delivery.
Website:
Address:
Huaguang Industrial Zone, Gurao Town, Shantou, Guangdong, China
4. Shantou Hongjian Apparel Co., Ltd
Founded in 1992, Shantou Hongjian Apparel Co., Ltd has experience of 17+ years in design and production. Apart from underwear, they also manufacture bras of different types.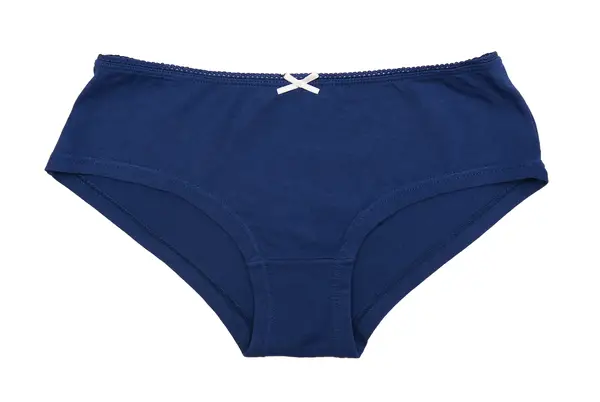 Behind Shantou Hongjian Apparel Co., Ltd's top-notch and efficient production are 200 well-equipped machines.
Shantou Hongjian Apparel Co. has a production of 200000 pieces per month. They have successfully passed the SMETA audit and BSCI, Oeko-100 CERTIFICATION.
Website:
Address:
First Industrial Zone, Gurao Town, Shantou, Guangdong, China
5. Guangzhou Ligang Garment Ltd.
It is a privately owned company founded in 2007. They have built a family of customers who recognize their company name for excellent services and impressive quality products.
Throughout their 15 years of experience, this company has manufactured women's and men's underwear, swimwear, thermal wear, nightwear, and the list goes on. Guangzhou Ligang Garment Ltd. has around 300 employees.
You can find the latest designs made with top-notch eco-friendly fabric at Guangzhou Ligang Garment Ltd.
Website:
Address:
401, No. 1-2, Nanli Road, Nancun Town, Panyu District, Guangzhou, Guangdong, China
6. Pact
The pact was founded in 2009. This eco-friendly company is all about 'doing the right thing'. They have a wide range of collections from both men, women, and kids' clothing to the kitchen and home products.
All of Pact's products are made with organic cotton and chemical-free dyes. The idea behind pact's business is to come up with thoughtful techniques to maximize sustainability.
For this purpose, they choose such materials that can minimize packaging lifecycle footprint. The best part about Pact is that they have partnered with an eco-tech company that lets buyers offset their carbon footprint. They are certified by Global organic textile standards.
Website:
http://wearpact.com/
Address:
3200 Carbon Place, Suite 102, Boulder, CO, 80301
7. Organics basics
Organics basics have proved to be one of the biggest and most successful eco-friendly companies in a very short period. Ever since it was founded in 2014, organic basics have been on the grind to promote sustainability.
The idea behind this company is to reduce as much environmental footprint as they can. They manufacture everything from underwear, tops, bottoms, activewear to accessories for both men and women.
For curious eyes, you can visit their factories in beautiful countries like Austria, Portugal, Italy, Scotland, and Turkey. At Organic basics, they handpick fabric based on its environmental footprint as well as durability.
Website:
Address:
Laplandsgade 112300 Copenhagen S Denmark