These manufacturers particularize in producing sustainable clothing ranging from casual wear to streetwear to formal wear. With the recent surge in climate change, environmentalists have been trying to find new ways to assist in the lessening of climate change.
Also, check out our article on wholesale vegan clothing suppliers!
One such solution which can help climate change in a slow but gradual way is sustainable clothing. These manufacturers provide good quality clothing while staying sustainable in Portugal.
1. ASBX – Sustainable Portugal Clothing Manufacturer
ASBX is one of Portugal's major sustainable clothing manufacturers. They provide a variety of services, including entirely creating and building tech-packs tailored to the demands of their clientele.
They also provide a comprehensive variety of fabric sourcing services to make the process of selecting the best raw materials easier.
They're your best option for certified sustainable items from Portugal, with minimal MOQs and high-quality standards. They have worldwide logistic services as a byproduct of their huge garment supply network.
You can email them at the production email and also request an in-person meetup if you want a production done. Customer satisfaction is their first priority, and they've built a great customer care service to help them achieve it.
+351 937299800 | production@asbx.pt
Website: https://www.asbx.pt/en
Address: R. Cândido dos Reis 670, 4400-071 Vila Nova de Gaia, Portugal
2. Create Fashion brand
Create Fashion is one of Portugal's most well-known sustainable clothing manufacturers. They provide a variety of services, including assisting you in starting your own business.
They will locate the ideal fabric for your collection, develop the pattern, manufacture the salesman samples, and also produce your collection after receiving your technical drawings with measurements and fabric references.
They also provide a wide variety of services, including professionals in quality control with independent autonomy who are also in charge of the whole production phase, to ensure that your clothing is of good quality.
They're the most dependable source for Portugal's top-rated sustainable products, including Jerseys, Woven Fabrics as well as Circular Knitting.
They have two separate phone numbers they can be contacted through.
+351 253784376 | +351 912148425 | hello@createfashionbrand.com
Website: https://createfashionbrand.com/
Address: R. de Quintas 175, 4740-691 Barqueiros, Portugal
3. TRYPORT – Clothing Manufacturing
Tryport is a business with a staggeringly large and strong creative spirit, with 35 years of service laboring in the textile market in Portugal. Tryport is a sustainable manufacturer for internationally renowned brand names.
Tryport has already exported to over 25 countries around the world. Tryport provides service at every stage of the process, from the fabric to the final product.
Tryport, on the other hand, can provide all other types of textile industry services through competitive suppliers, including fabric design, coloring, washing, printing, embroidery, sequins, crystals, laser cutting, and all types of labels and apparel for the garment sector.
Tryport provides a warehousing base and logistics distribution hub for tryport goods based on one standard of good conduct and the confidence of their customers.
+351 252 492 022
Website: https://tryport.org/
Address: Rua do Progresso 776 Zona Industrial de, 4785-647 Trofa, Portugal
4. ECOVEST
ECOVEST is a clothing manufacturer and producer based in Portugal, committed to the production and manufacturing of ecologically friendly designs and fashion collections.
They have achieved the highest fabrication requirements, gaining the SMETA and GOTS certifications, which serve as assurances of the utmost quality.
We can ensure the manufacture of every proto, collection, pre-production, and smaller production series since they have a manufacturing line inside their major facilities.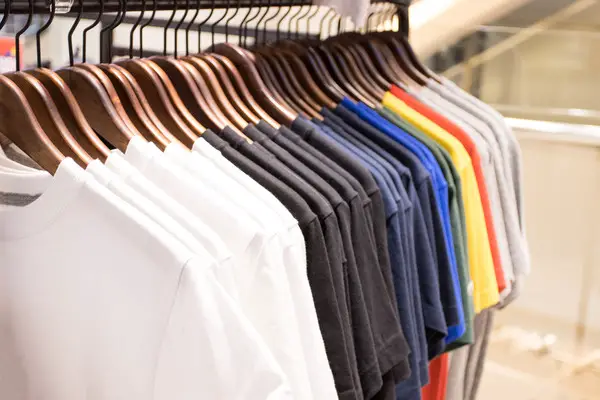 They also have large-scale production agreements with chosen partners, all of which are overseen and guided by them.
They're also working to get the OEKO-TEX STANDARD 100 certification by minimizing the usage of hazardous chemical elements such as heavy metals, poisonous dyes, crop protection chemicals, and carcinogenic chemicals.
+351 252 020 430 | info@ecovest.pt
Website: https://ecovest.pt/
Address: Av. José Ramos Maia nº 220 A/B 4480-575 Touguinhó, Vila do Conde, Portugal
5. Calverley – Industry Of Clothing, S.A.
They can handle the complete sourcing, procurement, manufacturing, stocking, and delivery of our clients' apparel, allowing you to work with a single firm that produces according to your specifications.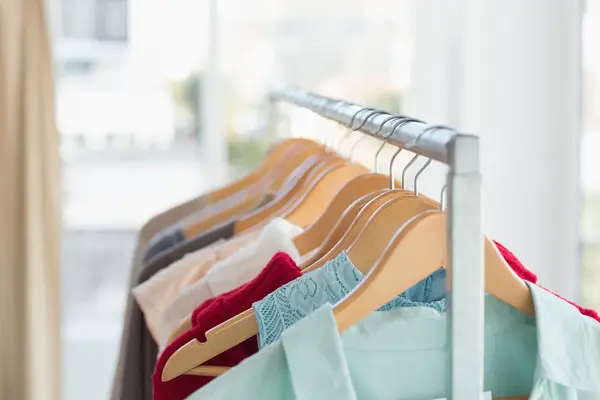 With over 30 years of expertise, they are the manufacturers of the greatest quality tailoring. All of their fitted clothing is made in their very own state-of-the-art factory in Portugal, where they employ 700 highly talented workers in three plants. ​
They established two distribution centers to assist and optimize their customers' supply chains. They have high regard from environmentalists due to their advancements in the sustainable clothing sector.
+351 255 880 320 | calvelex@calvelex.com
Website: https://www.calvelex.com/contact-us/
Address: Monte do Calvelo, E.N 106 nº 1132, 4620-256 Lustosa, Portugal