Are you on a hunt for recycled polyester fabric wholesale suppliers? Well, the good news is: we are here to help you.
Running a wholesale business in the fashion industry can be exhausting, especially when your goal is to use recycled and sustainable products.
We understand that not many suppliers provide recycled fabric. But we're slowly getting there. We have found five unique recycled polyester fabric wholesale suppliers just for you.
You can rely on these suppliers for your brand new venture without any worries. Read on to find out what these suppliers are!
1. Massive Impacts
Massive impacts is a Dubai-based high-end luxury sustainable streetwear & sportswear company. The company is on a journey to create an impact on the earth by using innovative technologies. They are all about creating a healthier lifestyle by providing sustainable goods.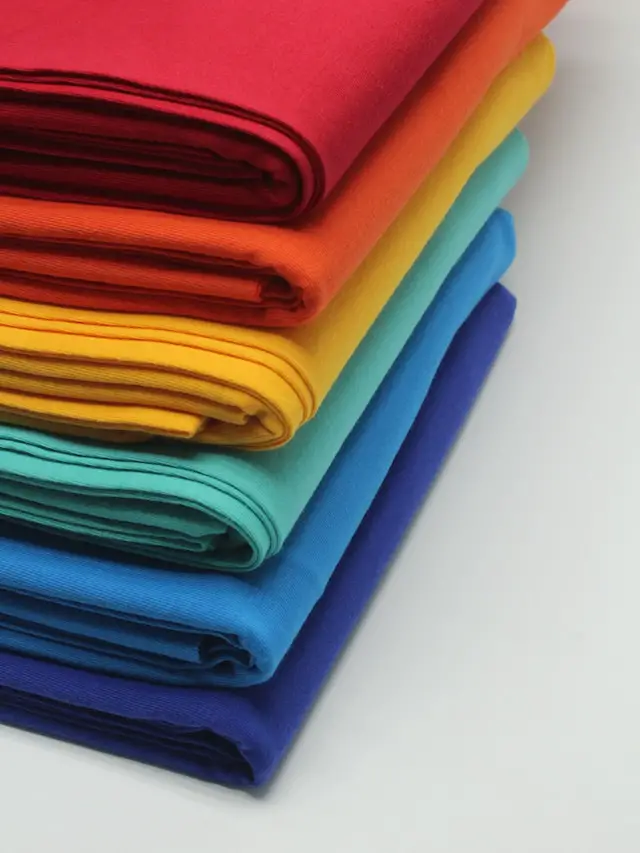 They manufacture eco-friendly fabric that is made with harmless ingredients. The company manufactures fabric like organic cotton and bamboo, recycled polyester, recycled nylon, and tencel and designs a variety of clothing and accessories for men and women.
Massive Impacts prefer to use fabric that is functional and durable. You can rely on them to fulfill your bulk buy needs of recycled polyester fabric for your business.
Website:
https://www.massive-impacts.com/
Address:
One By Omniyat, Business Bay, Dubai, United Arab Emirates
2. Vivify Textiles
The main focus of Vivify Textiles is to manufacture sustainable fabric. Their products are made from organic recycled and natural fibers.
The company offers a wide range of weaves, knits, and textures suitable for all types of garments. For better customer relationships, they offer customization as well.
Since its foundation in 2015, Vivify Textiles have won awards such as the Second Hightex award. They are considered a trusted source of sustainable textile suppliers by customers.
Your need for sustainable, high-quality, and affordable fabric is all sorted with Vivify Textiles.
Website:
https://www.vivifytextiles.com/
Address:
Davies Road, Padstown NSW 2211, Australia
3. Organics & More
Organics & more was established in 2014. It is an Indian company that manufactures and exports organic cotton garments and accessories worldwide. Usage of chemical insecticides, harmful dyeing, and printing agents are strictly prevented at Organics & More.
The company is certified under the Global Organic Textile Standards. Hence, you can use their products on yourself and your babies as well without any worries.
With their customer-oriented approach, they have built a solid reputation and connection across the border.
They have a strong empire of clients from North America, Continental Europe, Australia, New Zealand, and the UK. They prioritize customer satisfaction in terms of quality and price.
Website:
https://www.organicandmore.com/
Address:
C-155, Hosiery Complex, Phase-2, Noida Uttar Pradesh (UP), India
4. Taiwan Textile Federation
Established in 1975, Taiwan textile federation has evolved a lot over the years. The company is well-known for its integrated supply chain far and near.
Different functional, as well as eco-friendly textiles, have been brought to the market by them. Thus, they are known as a sourcing hub by their customers from all over the world.
The key competencies behind the company's thriving business are R&B and advanced technology. Moreover, they focus on manufacturing green and recycling waste.
Getting the fabric from Taiwan can be a great choice as their fabric is organic, eco-friendly, and is made using advanced technology.
Website:
http://export.textiles.org.tw/en/
Address:
TTF Building, 5F, No. 22 Aiguo East Road
5. Hangzhou Shangxiang Textile Co., Ltd.
Hangzhou, being a top supplier and manufacturer of fabrics, was founded in 2007. Their work revolves around developing, producing, and selling garment fabrics. They use advanced spinning and weaving equipment which helps in R&D and quality control as well.
The company has specialized in all kinds of women's fabric. Not to mention, they have built a lot of effort into developing sustainable fabrics like recycled poly, recycled nylon, Tencel, etc.
In their 10+ years of experience, they have built great business relationships with brands like Mango, Macy's, Banana Republic, Ann Taylor, etc.
Website:
Address:
Kanshan Industrial Zone, Xiaoshan, Hangzhou, Zhejiang, China, 311243