Starting a business in the fabric industry is not a piece of cake. It is crucial to look out for quality, price, ingredients, and side effects of the fabric. Well, we are here to help.
Discovering companies that are just the right amount of everything is a dream come true. Of course, it takes no less than a team to find organic goods in today's world of chemical-made products.
But, worry not. We have compiled a list of organic cotton fabric wholesale suppliers for you. We're confident that this list will meet your needs.
1. Kinderel organic fabrics
Kinderel organic fabrics were launched in 2008. The goal behind building this company was to foster sustainability at affordable prices. Moreover, the company wanted to gravitate towards using non-toxic and less chemical-based ingredients.
At Kinderel organic fabrics, you can find organic cotton velour, organic cotton flannel, and organic cotton terry with a minimum of six yards of the fabric roll. This offer is more reliable and affordable for buyers.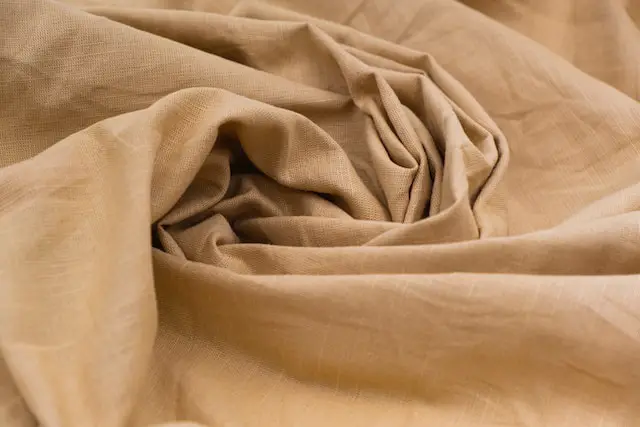 If you want to experience high-quality organic cotton fabric with fast delivery, this company is your ultimate option. They offer unbeatable prices in the wholesale section.
Furthermore, they provide prompt customer service at Kinderel organic fabrics for customers' queries and issues.
Website:
https://www.kinderel.com/collections/organic-cotton-fabric
Address:
2579 PATRICIA AV PORT COQUITLAM BC V3B 2H5 PORT COQUITLAM BCV3B2H5 CA
2. Mood Fabrics
Mood fabrics were established in 1991. It is considered the number-one shopping destination for fabric buyers.
Big fashion brands, designers, celebrities, and even the entertainment industry rely on mood fabrics for their cast's costumes. The company's years of efforts have paid off as they are now a recognizable name around the world.
It has an online wholesale sales team that can coordinate with you to help you bulk buy from them. You can get high-quality and high-volume fabric at affordable costs from the company.
Website:
https://www.moodfabrics.com/fashion-fabrics/cotton/organic-cotton
Address:
225 W 37th St 3rd Floor New York, NY 10018
3. Organic Cotton Plus
Founded in 1991, Organic Cotton Plus's most significant achievement is bringing organic cotton to the US. This step helped a lot of companies fulfill their green goals.
Today, Organic Cotton Plus produces goods not only in the US but also overseas. They have found a balanced way to produce more goods by selling at low prices.
Offering quality material is their top priority. It's been there for 21 years and has distributed its fabric to multiple small business owners.
website:
https://organiccottonplus.com/pages/about-us
Address:
41 Meadow St, Winsted, CT 06098, United States
4. Salonee Silks and Cottons
Salonee Silks and Cottons have been in the business of fabric and women's apparel since 1988. In their 30+ years of experience, they have handled ethnic Indian fabric as well as handloom fabrics.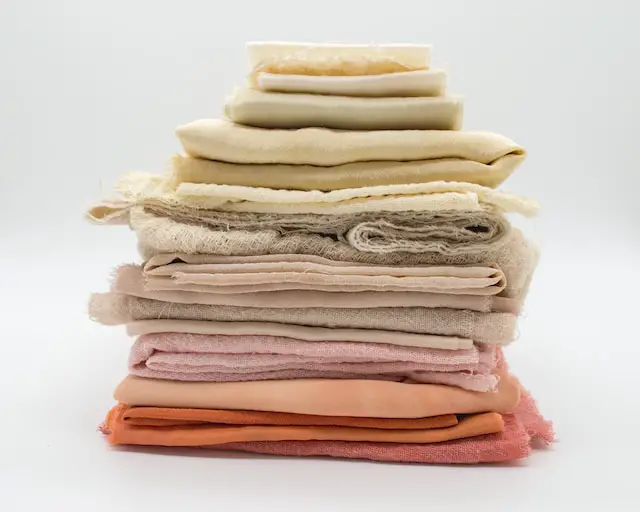 When it comes to business, they manufacture a massive range of fabrics. From different types of cotton, silk, chiffon to linen and satin, they are superb at their work. You can get high-quality supplies from the company.
Website:
https://www.indiamart.com/saloneesilks-n-cottons/
Address:
No. 8, Commercial Street, Tasker Town, Shivaji Nagar, Bengaluru-560001, Karnataka, India
5. Nature's Fabrics
A Christian family owns nature's Fabrics in Pennsylvania. The business aims to offer eco-friendly fabrics to satisfy its customers and keep the environment pollution free. It works both as a retail and wholesale business.
All of its fabric is organic and is tested for lead and flammability to ensure organic requirements. Its fabric rolls are best for your business as they are made of the finest organic material.
Website:
https://naturesfabrics.com/pages/wholesalenaturalfabrics
Address:
11530 Eureka Road, Edinboro, PA
6. Organic Textile Company
Based in Dyfi Eco Park of Machynlleth town, Mid Wales, the business has been running since 2005.
Being aware of the toxicity in the environment, the company makes sure to produce 100% organic fabric which is made of certified yarn.
Some of its fabric is mill-made, while some are hand-made on power looms. When it comes to wholesale supply, the company can offer you a minimum of 50m fabric that consists of two rolls. These two rolls can carry different designs.
Website:
https://www.organiccotton.biz/store/index.php?route=common/home
Address:
Unit 4 Dyfi Eco Park, Machynlleth, SY208AX
7. Looms co.
Looms was established in 1975. This Erode, and Tirupur-based company is well-known for manufacturing woven fabric, yarn, home furnishing, and t-shirts in India. They have experience of over 25 years in the industry.
Over the years, Looms has formed an image to provide the best prices, quality, and services to their customers. Moreover, they have sustained many domestic and international markets by supplying them with goods.
Looms manufacture all kinds of cotton fabrics. They manufacture and supply everything from organic cotton to yarn-dyed, linen, knitted, and non-woven textiles.
They also source cotton yarn, slub yarn, polyester cotton yarn, and other cotton yarns.
Website:
Address:
87a, paper mill road, Pallipalayam Erode – 638006. India.