Are you looking for new pieces of furniture for adding decor to your home or office? We can help you with the cause.
Finding the right furniture manufacturer is no less than an effort.
It is a one-time investment and you should not waste it on any inauthentic supplier.
Following is a list of sustainable furniture manufacturers that you can rely on. They work for the well-being of the environment, as well as society as a whole.
Continue reading to know more.
1. Savvy Rest
Savvy rest is among the top brands for organic furniture and mattresses. The company is known for producing eco-friendly furniture.
Their sofa are made of Talalay latex, organic fabrics, sustainably-sourced maple, and zero-VOC stains. Your search for sustainable furniture can end here if you like their designs and styles.
As far as its global presence is concerned, the company has got countless certifications and is a trusted manufacturer.
Moreover, the company claims to have one of the largest dealer networks as compared to other competitors.
Address: 4414 Ivy Commons, Charlottesville, VA 22903 United States
Website: https://savvyrest.com/products/furniture
2. The Citizenry
The Citizenry is a work of art. The company blends the culture of all around the world and works on offering artistic furniture to its customers.
The company has maintained sustainable relationships with artisans around the world. They bring out the designs based on time-tested techniques and different cultures.
Though the company offers a limited variety of designs, it makes sure to offer fine quality products that satisfy the customers.
Address: 22 Crosby Street, New York, NY 10013
Website: https://www.the-citizenry.com/collections/shop-all-furniture
3. Made Trade
Made Trade believes in employing highly ethical standards to produce goods. The company is a woman-owned business. Cayley Pater is the owner and it is run by Cayley and Andy Ives together.
They put artistry above efficiency. Fair wages, sustainability, quality craftsmanship, and transparency are their mantras. Their products go through several steps before coming to the final stage to ensure sustainability, and high quality.
Getting furniture from this company can add to women's empowerment and you won't regret the investment as well!
Addresses: PO Box 1087, Carrboro, NC 27510
Website: https://www.madetrade.com/collections/furniture
4. Crate and Barrel
Collaborating with over 100 artists and designers over the globe from the US to Thailand, Crate and Barrel provide a wide variety of furniture over the globe. The company uses timber as its main raw material for furniture production. Crate and Barrel manufacture products in more than 40 countries, including North and South America, Africa, and Asia.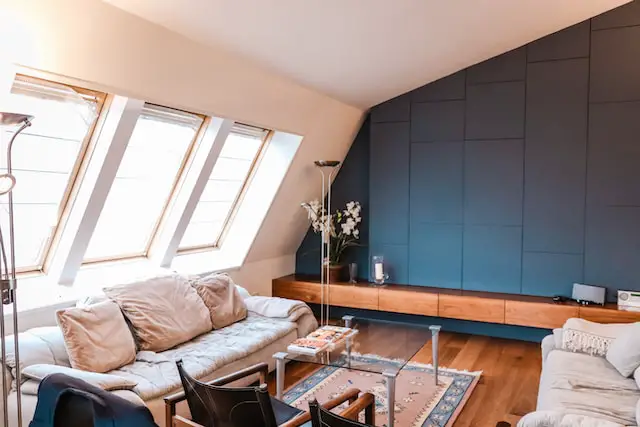 Address: Cook County, Illinois, United States
Website: https://www.crateandbarrel.com/furniture/
5. The Joinery
The Joinery was established in 1982. Since then, the company has been producing handcrafted goods that add beauty to your home and office
The company was started by one person in the past that used to repair or refurbish the furniture.
However, it has now progressed into a successful business of a hard-working team that offers its furniture to residential and commercial spaces around the globe.
Contact: (503) 788-8547
Website: https://www.thejoinery.com/
6. Avocado
The furniture at Avocado includes a wide variety of bed frames, bookshelves, bedside accessories, and table
s. All of the products manufactured here are handcrafted. The company focuses on using non-toxic, and organic material for the production.
It is highly conscious about sustainability, environment-friendly processes, and ethical production so that they can play their part to keep the planet safe and healthy.
Hence, the eco-friendly furniture produced by Avocashould be a must-have for everyone!
Address: 1120 Montana Avenue, Santa Monica, CA 90403
Website: https://www.avocadogreenmattress.com/collections/furniture
7. Medley
Medley, established in 2005, is a family-run business owned by two brothers. The wood that Medley uses in its furniture production includes Alder for furniture frames and solid walnut and maple for other hard goods.
The company uses solid Bamboo in production, a renewable raw material that keeps the environment pollution-free
The company believes in offering eco-friendly furniture that is no threat to your home environment.
Call: (323) 530-1164
Website: https://medleyhome.com/#
8. West Elm
West Elm provides a variety of sustainable products including furniture, rugs, lighting, and other decoration material
The company claims to use ethical ways during furniture production. It also makes sure that the employees working are well-trained.
Moreover, when it comes to designs, 95% of them are created by the company and produced under great supervision. Buying from them can add a contemporary flair to your home.
Address: 320 Summit Blvd, Suite 200, Vestavia, AL 35243 6101
Website: https://www.westelm.com/shop/furniture/?cm_type=gnav
9. Burrow
Burrow takes pride in reverse-engineering normal furniture, which led them to discover an entirely new way of dealing with the ways a piece of furniture can be use
d. Burrow gives you a choice of customizing your own furniture without you having to compromise over quality, durability, or design. You can share ideas, and they will make sure to manufacture the exact thing for you.
However, the company does not just end the relationship with its customers after delivering their products, they maintain direct relations with the customer.
Address: 15th West 27th Street 7th Floor New York, NY 10001 USA
Website: https://burrow.com/
10. Urban Wood Goods
Urban Wood Goods owned by a woman who was an art teacher in an elementary school. The business idea came in when Erin was looking for a bench for her and ended up making a sustainable bench for herself. She sold the sustainable bench online, where the journey began.
Now, Urban Wood Goods is a team of over 20 members who work hard and create sustainable furniture pieces for the customers.
Address: 3815 Grandville Ave Ste C Gurnee, IL 60031 United States
Website: https://urbanwoodgoods.com/