Bamboo fabric is a natural cloth created from bamboo pulp. It is porous and very water-absorbent by nature, which means it has great moisture-wicking properties. Organically producing bamboo fabric is a hurdle these vendors have to face, and they do so, quite skillfully.
Natures Fabrics
This seller is a Pennsylvania-based small Christian family company. Their mission is to supply you with the greatest, most affordable materials for all of your sewing requirements as promptly as possible. Your orders are packed and sent six days a week.
They provide a huge retail fabric assortment as well as wholesale fabric. You may always contact them via email if you have a special requirement.
814-734-7137 | sales@naturesfabrics.com
Website: https://naturesfabrics.com/
Address: 11530 Eureka Road, Edinboro, PA
Kinderel organic fabrics
Kinderel organic fabrics is a well-known bamboo textile distributor with a reputation for high-quality materials, quick delivery, and responsive customer service.
In their wholesale division, they have a large selection of natural and ecological fabric bolts at competitive costs.
They are one of the most dependable and cheap organic fabric providers, with minimum purchase sizes as low as 6 yards of fabric rolls.
+1-778-323-2229 | info@kinderel.com
Website: https://www.kinderel.com/collections/bamboo-wholesale
Address: 2579 Patricia Ave Port Coquitlam, BC, V3B 2H5 Canada
Bamboo fabric store
Bamboo Fabric Store Australia is a family-owned and operated business in Australia. They particularize in bamboo and bamboo blend textiles, but they also sell bamboo garments, bamboo linen, and other bamboo items.
They take pride in their excellent customer service and high-quality items.
Bamboo Fabric Store is now headquartered in Childers, Queensland, Australia, where they also operate a warehouse. They offer their products mostly through their website, cellphone, and email orders.
07 4126 3031
Website: https://www.bamboofabricstore.com.au/view/wholesale/18
Address: Bamboo Fabric Store Australia, 4 Pioneer Ave, Childers QLD 4660
Koshtex
Run by a father-daughter duo, this vendor provides a hefty amount of variety in their bamboo fabrics, knitted section, and woven section. At Koshtex, their mission is to supply our clients with high-quality materials at an affordable price!
They can be easily contacted through their customer support email, for any form of inquiry about your wholesale order.
213 488 5152 | koshtexinc@gmail.com
Website:​ https://www.koshtex.com/contact.html
Address: 526 S. Crocker St, ​Los Angeles, CA 90013
Shijiazhuang Runfeng textile
Shijiazhuang Runfeng Textile CoLtd has been in business since 1998 and is based in Shijiazhuang, Hebei Province, close to Beijing. They have over 20 years of expertise in this sector.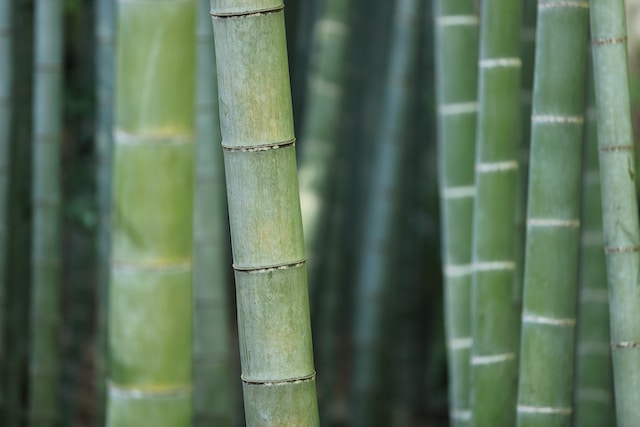 Their firm is dedicated to offering high-quality service and client happiness, and their items are made entirely of 100% cotton and bamboo.
86-0311-85206198 | panny@runfengtextile.com
Website: http://www.runfengtextile.com/lyocell-organic-bamboo-fabric%20.html
Address: No.14 Kangle Street, Shijiazhuang, Hebei, China
Whaleys Bradford LTD Fabrics
Whaleys take pleasure in providing high-quality cloth to consumers all around the globe. Since its humble origins in the nineteenth century, they've grown in size and scope, presently delivering extraordinary textiles to a global market.
With over 450 different textiles ranging from cotton and wool to blended fibers and synthetics, you're sure to find something to fit your project and needs.
+44 (0) 1274 576718 | info@whaleysltd.co.uk
Address: Whaleys (Bradford) LTD. Harris Court, Great Horton, Bradford, West Yorkshire, BD7 4EQ England
BSP (Taiwan) Co. Ltd
BSP realizes the quality concerns of their buyers, having worked in the synthetic fiber business in Taiwan for more than 30 years, and ensures that every ship-out fabric meets the strict Intertek Class 4 testing standard in colorfastness to washing and light.
This stringent quality control methodology has resulted in a 99 percent buyer retention rate.
They have what you need, whether you require suiting, lining, workwear materials, or knitted fabrics. Many of today's most creative and multifunctional features, like anti-bacterial, UV protection, water-proofing, and moisture management, are created by us.
(886-2) 25932453 | (886-2) 25952606
Website: https://bsptaiwan.manufacturer.globalsources.com/si/6008810627524/Homepage.html
Address: 2F, No. 453, Chilin Road, Zhongshan District
Fuzhou Songyuan Knitting Co Ltd
Fuzhou Changle is home to Fuzhou Songyuan Knitting. They specialize in the research and manufacture of moisture-wicking, quick-drying, antibacterial, and breathable textiles, as well as swimwear, mesh fabrics, stretch fabrics, plain fabrics, and fleece fabrics.
They have a full and comprehensive quality management system, as well as a solid reputation and acknowledgment for their honesty and product quality since they have 12 years of experience creating and producing knitted textiles.
(86-591) 28818385 | (86) 15859155833
Website: https://fzssyzz.manufacturer.globalsources.com/si/6008850791040/Homepage.htm
Address: No. 1 Wangdang Shanbianliu Village, Wenling Town, Changle City
Suzhou Best Forest Import and Export Co. Ltd
Suzhou Best Forest Import and Export Co. Ltd. is a Suzhou-based company that specializes in the production of clothes, bed linens, IFR/FR curtain textiles, Tencel, modal, and bamboo fabrics.
They sell their products to many nations and regions throughout the world, including Europe, the United States, Australia, and other countries and regions, thanks to an experienced and competent workforce.
(86-512) 63138806
Website: https://bestforest.manufacturer.globalsources.com/si/6008850830814/Homepage.htmn
Address: 28 -1112, Wealth Center, Silk Capital, No. 1999, West Second Ring Road
Jinjiang Jiaxing Home Co. Ltd
Jinjiang Jiaxing Home Co. Ltd, founded in 1990, produces a wide range of home goods as well as bamboo cloth. Their anti-slip clogs with a rubber sole are popular in North America, Western Europe, Canada, and Australia. OEM/ODM services are also available.
(86) 17750980730 | (86-595) 88156338
Address: Xingban Industrial Area, Xintang
Website: https://jiaxingbag.manufacturer.globalsources.com/si/6008830783497/Homepage.htm