With the rising trend in DIY culture all around the globe, the demand for printable shirts has intensified drastically.
This has caused an increased stir within the wholesale community to increase the production and manufacturing of organic, printable T-shirts worldwide.
To make your way into this industry easy, we have summed up the list of best Organic T-shirts for printing wholesale suppliers.
Gallant International Inc.
Gallant International Inc. was founded in 2009 and for the past 15 years, the company has been working efficiently to get recognized in the wholesale market.
In terms of organic T-shirts, they are 100% guaranteed and trusted wholesale suppliers as they monitor every step of pure cotton T-shirt manufacturing.
From ensuring high end production to packing, delivering, and then satisfying the customers, the company takes responsibility for it all.
Moreover, the company specializes in all types of male and female shirts at the best wholesale prices.
Address: 23392 Madero Road, Suite M, Mission Viejo, CA 92691
Website: https://www.gallantintl.com/
T-Shirt Eco
T-Shirt Eco is a Canadian wholesale company that is an icon itself in eco-friendly, organic clothing for all men, women, and kids.
They have the best soft, printable, A-grade quality T-shirts. They allow the customer to self-design their shirts, which are later printed by the company and delivered with utmost care.
One attractive feature is that they provide a 10% discount on the first order! Isn't it exciting?
Website: https://www.tshirteco.com/
Royal Apparel
Royal Apparel was formed back in the early 90s, and after gaining all those years of experience, they have finally made a mark for themselves in the clothing industry in the USA.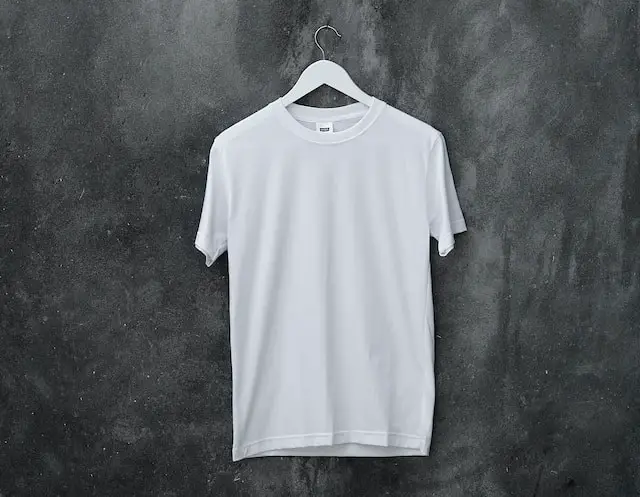 They offer extensive services like private label apparel services, custom screen printing, embroidery, embellishing, and relabeling to provide the best customer support.
Also, they provide the best wholesale prices on bulk orders and all-year-round sales. Isn't it what every retailer looks for?
Address: 91 Cabot Court, Hauppauge, New York 11788
Website: https://www.royalapparel.net/
Green Shirts
Green Shirt is a German-based industry founded in 2011. Just as their name indicates, for the past 10 years, they have made themselves a standard in the eco-friendly trading of pure organic clothes.
They offer custom-made and company-made super comfy T-shirts with orders as low as 10 shirts.
Apart from T-shirts, they also provide sweatshirts, printed bags, and hoodies. All at wholesale prices!
Green Shirts are one of the most trustworthy distributors both locally as well as internationally.
Address: Nikolausstraße 13 – 82335 Berg – Germany
Website: https://www.green-shirts.com/
Print Natural
Another well-known name in the eco-friendly production of organic shirts is Print Natural. The company has got a name in the clothing industry for offering high-end supplies.
Other than pure organic cotton, they use water-based ink for printing. Moreover, the company is GOTS certified, and its supplies are safe for babies.
Moreover, besides organic cotton T-shirts, they also offer fair trade cotton, hemp, and recycled apparel for wholesale buyers.
One amazing thing about them is they offer direct delivery of the items to the customers of retailers.
Address: Print Natural 2386 Orthodox St. Philadelphia, PA 19137 USA
Website: https://www.printnatural.com/
Taiwan Lianchuang Textile Co., Ltd.
Taian Lianchuang Textile Co., Ltd. is a China-based company founded in 2005. They have expertise in organic cotton clothing manufacturing. But also offer weaving, knitting, tie and dye and hemp clothes.
They offer comfortable printing template T-shirts for all age groups: men, women, and kids.
They supply locally as well as internationally to North America, Europe, Southeast Asia/ Mideast, East Asia (Japan/ South Korea), and Australia.
Address: Main Office. Room 805, No. 8, Wanda Plaza, Taishan Street, Tai'an City, Shandong Province
Website: https://lianchuangjambear.en.made-in-china.com/
Qingdao Chuang Jie Apparel Co. Ltd.
Qingdao Chuang Jie Apparel Co., Ltd. has been dealing with cotton products for the past 20 years. Their expertise lies in organic cotton T-shirts but they also provide tank tops, long sleeves, crop tops and viscose shirts for women.
Apart from that, the company also offers a huge variety of men's wear that includes sportswear, leather jackets, and organic T-shirts.
Their primary market lies in the USA, Canada, Australia, and the U.K.
They mainly use fabric that has passed O-tex 100 and Organic certificates, making them more reliable.
Address: liuyu town linyi shandong province china