Biodegradable packaging plays an important role in protecting the environment from damage. Hence, we know how important it is for your business to move onto sustainable packaging options.
It is one of the best alternatives to typical plastic food containers as it is easy to dispose of and positively impacts your business image.
If you are an owner of a catering business or are relatively new to this industry and looking to buy biodegradable food containers, give this article a read. We have narrowed down a list of wholesale suppliers to save you from straining your eyes and scrolling throughout the internet.
1. US Supply House
US Supply House specializes in providing compostable, eco-friendly, biodegradable food containers. They have been catering to the needs of businesses and a sustainable environment for more than 20 years.
This company has a never-ending range of high-quality biodegradable food containers from cups to cup lids to Deli boxes to trays and many more. Customer satisfaction and healthy relationships with the business owner are their main focus.
US Supply House also creates customizable biodegradable food containers at affordable prices. They strive for promoting a healthy environment and help your business succeed. Their efficiency and experience have brought environment-friendly packaging to an entirely new level.
Website: https://ussupplyhouse.com/
Address: 1100 West Ave #621 Miami Beach FL 33139 U.S.A.
2. Solia USA
Solia is a French company that was established in 1995. It better serves the American market as it has opened its subsidiary in the U.S. They have been preferred partners in event management, food, and catering services.
This company has become a global benchmark of biodegradable food containers across 63 countries, including the United States. The quality of production and original designs of Solia has made its reputation among the catering industry.
Their line of biodegradable food containers gathers salad bowls, fries and burger boxes, pizza and pie cardboard boxes, and much more. Each food container is easy to use, 100 recyclable, durable, and compostable. Solia USA team works hard and tirelessly to bring you sustainable, stylish, and environmentally biodegradable packaging.
Website: https://www.solia-usa.com/
Address: 346 N Justine St Ste 302, Chicago, IL 60607, United States
3. Green Paper Products
Green Paper Products has been engaged in supplying biodegradable and eco-friendly packaging since 2009. It offers food containers, including boxes, bags, cups, plates, lids, and cutlery.
The sustainability, functionality, and sharp look of their line of biodegradable food containers will wow your customers. Public or private catering businesses and food restaurants owners rave about this company's customer services, which is far clear from their review rating of 4.7/5.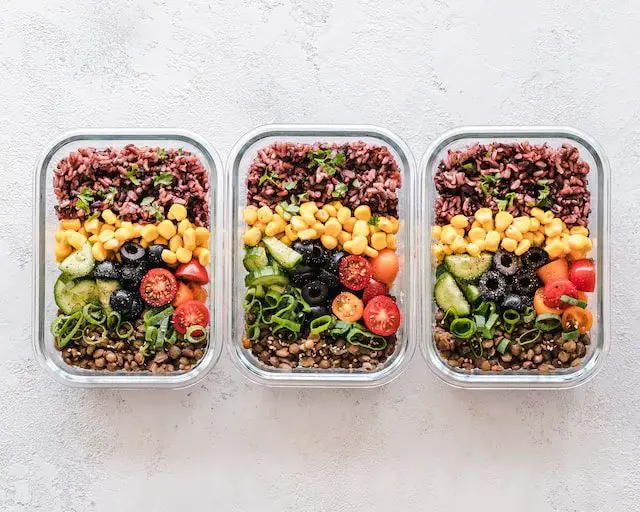 Their team of 7 employees left no stone unturned to help make the earth a better place and take good care of their business partners. Green Paper Products are surely the best U.S-based wholesale supplier for purchasing bulk biodegradable food containers.
Website: https://greenpaperproducts.com/
Address: 225 Alpha Park Highland Heights, OH 44143 United States
4. The Complete Package
The Complete Package has been selling eco-friendly food packaging for 15 years and working for Imperial Dade since 1999. They have all green options. This company offers the best selection of eco-friendly food containers to its customers.
Best quality and easily affordable containers, including pulp containers, fiber containers, compostable and biodegradable containers, make them an excellent supplier. Going green and helping save the earth has never been easier.
But together with The complete Package, you can make it possible. Their products are available nationwide, including in Los Angeles, Boston, New York, and other cities.
Website: https://www.the-complete-package.com/
5. Webstaurant Store
Webstaurant Store is a leading supplier and distributor of biodegradable packaging and restaurant supplies worldwide. Its headquarters are located in Lititz, Pennsylvania, United States.
To make your business function at its best, take Webstaurant Store on board. It has made its mark by serving dozens of local and international customers. Business partners obsess over their huge inventory and low prices.
The quality of eco-friendly food containers they supply is unbeatable and saves you a good amount of money. Over the years, they have expanded their product range to serve their customers best. Furthermore, Webstaurant Store ensures the fastest shipping times and delivers your products in the best condition.
Website: https://www.webstaurantstore.com/
Address: 40 Citation Ln, Lititz, PA 17543, United States