A pair of good old leggings never disappoints. Like in the time of need or fashion, they've got your back.
Leggings are the "IT" factor in a fit woman's life. Some people may mind wearing them as pants but during a workout, they are the best. You should be feeling comfortable while your daily fitness grind and be able to stretch as much as you want.
Leggings are actually very popular among people who prefer them over pants. It is a matter of comfort and even laziness for many people.
Why Are Leggings The Best?
Here are some valid and best reasons why you should buy and wear a pair of good leggings.
Leggings are made of stretchy fabric which is soft on the legs as it wraps tightly around the legs.
The lightweight part of it makes you believe that they aren't even there. While moving around they feel extremely flexible and you can stretch however you like. So you don't have to feel constricted next time you move.
A pair of cute and comfortable leggings literally can go with anything you wear.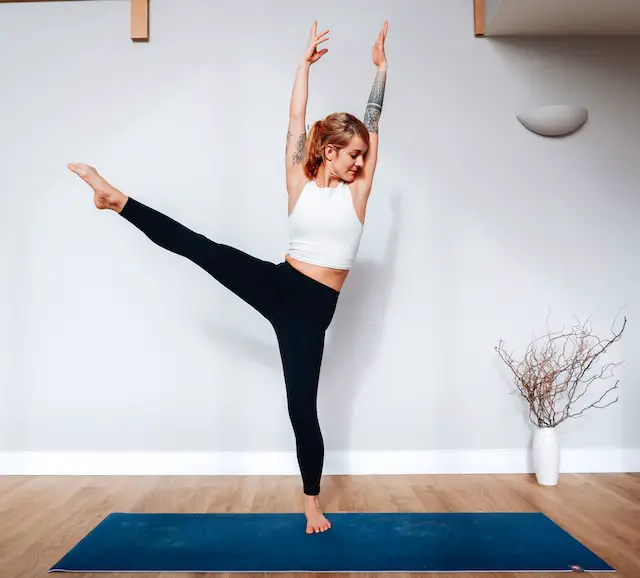 What you can do is find yourself a black or any neutral coloured legging and just wear it with your favourite dress.
The neutral colours don't take over and your dress still gets highlighted. You can pair your black leggings with a shirt, skirt, or any silk dress and it'll still look amazing.
Getting up every day in the morning and deciding what to wear can be a whole lot more difficult than just picking out a pair of leggings.
If you are a college girl and lazy, you don't have the time to wake up way before time and get ready.
With a good pair of leggings, you can just slide into them and still look stylish without any effort.
If you are a fitness junky and just can't have a day without working out, then a good quality of leggings is the way to go.
Nike has one of the best collections if you take your workout routine seriously.
Not only are the workout leggings cute but they also don't slip and stay on for the entire time.
Working out becomes a lot easier when you don't have to literally pull your pants up every now and then since you have leggings on.
Workout leggings are also very breathable. So with all the squats and sit-ups, you don't have to worry about the sweat dripping at all.
Leggings are for everyone and for every body type, period.
They are available in every size and fit every body type.
The variety of leggings you get is amazing as it ranges from workout leggings to simple everyday ones.
It is like getting a good pair of jeans. You can always get the leggings in different colours, sizes, and designs.
So you don't need to worry about your leggings matching your dress.
You literally don't have to worry about the heat or any cold out there as leggings literally have got you covered.
Perfect for fall, spring, and winter leggings are available in different fabrics that range from light and breathable to warm and soft material.
The stretch part of leggings is a big seller once you give them a try.
If you put on a little bit of weight there is no need to worry because unlike jeans your leggings would be able to fit you without suffocating anything.
With all these benefits, you can definitely agree that leggings are far more superior than pants. Pants can be comfy and stylish but there's no match for a good and convenient pair of leggings.
How To Reuse Old Leggings?
Leggings have a much longer lifetime than any bottom wear. But let's be real when they wear out you just have to give them up.
Reusing old leggings is one way of being environmentally friendly. Here are some ideas that you may find useful in order to reuse your old leggings.
Never thought about it? Well now is the time you can actually put it to the test.
Take your old leggings or yoga ones and adjust your pillows into them.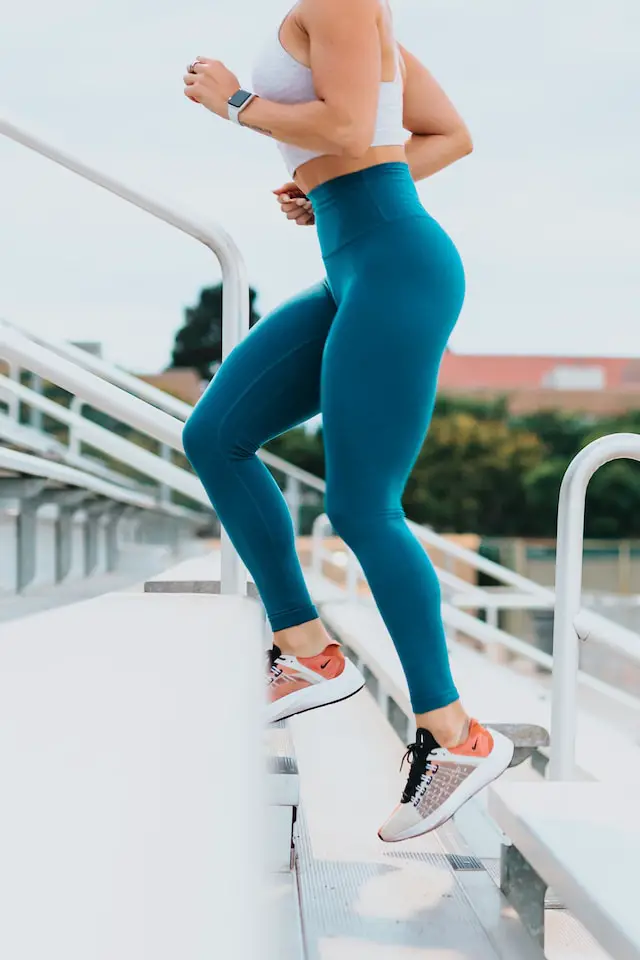 Since the legging fabric has a lot of stretch to it, you won't be having a problem fitting pillows into it.
Be creative and add a few buttons or ribbons to the pillows and you have got yourself your own unique pillow covers.
The best thing to put on during cold weather is a pair of leg warmers. But now that you want to reuse your old leggings, you don't have to buy new leg warmers.
All you have to do is cut your leggings, and warm ones, and wrap them around your calves. Make sure that you wrap the leggings in one layer at least so that you can actually get the warmth effect.
Not only does this method help in reusing the leggings it is easier on the pocket and a very quick way to get it done.
Ever thought that instead of buying a new headband or hair tie you could make yourself one by reusing old leggings?
Well, you can and it is a lot easier. Just get old leggings, and cut them in half from the middle section. Now you can wrap it around your ponytail and tie it up and there's your hair tie.
The same goes for a headband. It is actually convenient as you can tighten it according to your liking. You can always bedazzle it with some stones or ribbons.
If some old pair of spandex is of no use to you anymore, you can always recycle them by donating them. This way you can help the environment and not to mention save money too.
Others can use it and you get to have benefits too. That is a good day for everyone then.
Did you know that an old pair of leggings can actually make a great chew toy for your dog?
Well, you do now. Tie the leggings with close knots and you have got yourself a new chew toy for a cute little pup.
Although you have to be careful of the small tags attached to the leggings. Take them off and a chew toy can be easily made.
Did you know that you can actually make a new pair of leggings out of the old ones?
Well, not that's only crafty but also very useful. Get a sewing machine and you can attach some warm fabric to your old summer leggings as well.
This saves you money, time to find new ones, and quite possibly a new creative hobby too.
So when you can make a new legging out of the old one then why not a new crop top?
Take your favourite leggings and cut them from the centre. Secure the cut by sewing it and you have got a new funky coloured crop top.
This is one innovative way of fashioning your old leggings.
Another way you can recycle and repurpose your old leggings is by turning them into cleaning cloths.
Leggings are generally easy to clean and have a sturdy fabric. These kinds of qualities are perfect for cleaning stuff.
You can use the entire legging or just cut them in half too.
Among many other creative ways, this is the most useful one as it also can be used on a piece of furniture.
Sheer fabric leggings or thick ones can also be used to make some lampshades. Sheer fabric is very sophisticated and as for thick fabric, it can also do the job alright.
Not just the leggings but you should always think of anything in your closet before tossing it into the trash.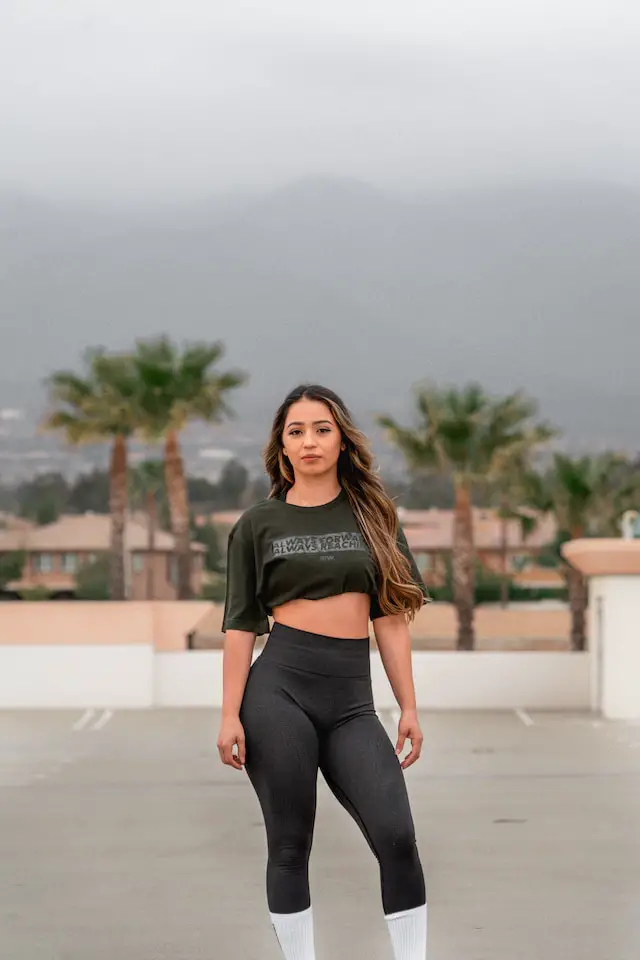 Whatever piece of clothing you own can always be repurposed and can be helpful in many ways. Leggings, no matter how durable they are, tend to wear out at some point.
If you don't feel like exploring the creative side, donating them to someone in need is always a good option.
With everything going on with the environment right now, you don't have to just add to a pile of waste by not repurposing something.
Not only are leggings a huge part of fashion what it is today but also it has become a staple in the workout culture. Not only do they fit but also help you get back to better shape.