When you see a balloon, your immediate thought is "celebration." Balloons are prevalent during children's parties, often being placed on garden gates to signify the location of the celebration.
At many memorials, balloon releases are viewed as a respectful way to honor the deceased. And there is no disputing that the balloons' elegant ascent is gorgeous. However, balloons are not good for the environment or wildlife.
For all the existing uses of balloons, there are thankfully eco-friendly alternatives that are neither damaging to wildlife or the environment.
Environmental Impact
Latex (a form of rubber), mylar (a type of nylon), or aluminum foil are used to create balloons. Even though latex and rubber are natural materials that deteriorate naturally, it might take several years for them to completely disintegrate.
Plastic, in contrast, never truly degrades. Molds for latex balloons are dipped first into vats of a coagulant solution (a combination of water, salt, soap, and talc) and then into vats of colored, liquid latex.
The lips are produced using rollers, and the formed balloons are dipped in water to remove excess coagulant before being dried or cured. Two sheets of polyester are bonded together to produce mylar balloons.
Although the creation of balloons is relatively innocuous, balloon disposal causes the biggest environmental damage. Due to planned or unintentional releases, many balloons do not make their way into the right trash stream.
In their natural habitat, birds got caught in their strings, obstructing the digestive tracts of marine animals that mistook the vivid colors for food.
In fact, research indicates that turtles preferentially consume balloons due to their similarity to jellyfish, one of their principal food sources. As visual feeders, turtles have difficulty distinguishing between sea detritus and food.
When balloons are inflated with helium, they also pose an environmental risk. Helium is the second most plentiful element in the cosmos, yet it is getting increasingly difficult to obtain on Earth.
Honeycomb And Pom-Pom Paper Balls
Paper decorations are not as durable as bunting and garlands, but with care, they may be reused for several celebrations.
Honeycomb balls and pom-poms made of paper are the most fragile of the paper decorations, but they look wonderful. These decorations are the most balloon-like and go nicely with bunting.
It is feasible to build honeycomb balls out of tissue paper and glue, but be advised that the process is rather laborious!
You will need 10 to 20 sheets of tissue paper or a magazine, scissors, and string or ribbon to make your own tissue paper pom-poms, which are significantly quicker to make and look fantastic.
Biodegradable Balloons
If you must have balloons, consider biodegradable ones; the compostability of party decorations is progressively increasing, so it's only a matter of time until balloons catch up.
However, try to avoid releasing them into the environment, and if you must have helium balloons, ensure that they are filled with balloon gas that has already been used for scientific reasons and not pure helium.
Eco Confetti
Considering releasing balloons at a wedding Why not make your wedding more eco-friendly by using eco-friendly confetti?
This eco-friendly confetti is composed of biodegradable dried flower petals, as opposed to plastic like regular confetti.
Simply be aware of where you throw the eco-friendly confetti. In excessive amounts, even natural materials can block pipes and drains in urban water systems and cause algal blooms in rivers.
Origami
Despite the fact that they might be a bit more time-consuming, homemade paper decorations can make any gathering appear significantly more festive and attractive. They can be used as table decorations or hung from walls or ceilings.
You may create multiple types of paper decorations, including:
tiny paper flowers
Bigger paper flowers
Paper garlands/chains
Paper pinwheel
If you have the time to produce a large number of them, they may serve as excellent decorations for a variety of events.
There are plenty of different possible forms, so don't limit yourself! Alternatively, if you lack the time to make your own, you might purchase already-made ones.
Pinwheels
Similar to kites, pinwheels are affordable and easy to make. Patterns for spinning pinwheels with attractive patterns are widely accessible online.
A pinwheel does not require a favorable breeze, unlike kites. If children or adults want a portable pinwheel to spin, they may create their own wind by blowing directly on the center of the wheel or whipping it in the air.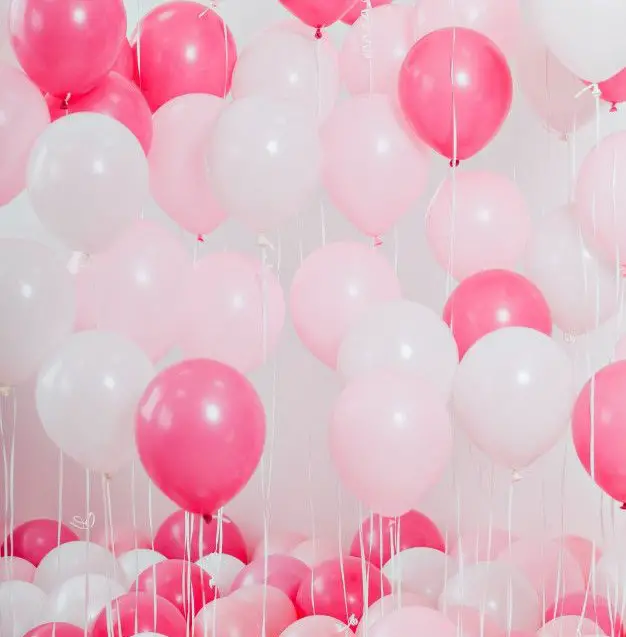 As party decorations, rows of pinwheels put in yards and on slopes facing the wind have a magnificent impact. In contrast to the disposable plastic balloons that are discarded after a single usage, pinwheels are typically taken home as mementos after festivities.
Bunting
By far the most popular reusable eco-friendly decoration featured in party kits is bunting. There are several forms of bunting, which can also be themed. The fact that bunting can be used year after year makes it a very sustainable decoration.
You may create your own bunting from fabric scraps. Or, you may repurpose an old patterned duvet cover for themed bunting. These are available at thrift stores, on Facebook Marketplace, and on eBay.
However, if sewing is not your thing, there are several no-sew alternatives. Old T-shirts, felt (shown), ribbons, rag-tie, and even old birthday cards may be used to create bunting.
Seed Pellets
People particularly adore the concept of honoring a loved one with seed balls rather than balloons. Simply give each participant in your ceremony one of these seed balls to plant.
Each ball is handcrafted from recycled paper and contains a mixture of wildflower seeds, such as white yarrow, purple coneflower, red prairie coneflower, foxglove, sweet alyssum, and snapdragon.
When the flowers begin to bloom, they will serve as a poignant remembrance of your loved one. Additionally, the wildflowers will be an essential source of food for pollinators and butterflies!
Conclusion
There are several eco-friendly alternatives to balloons that are equally as attractive, if not more so, than balloons.
So many of them are also more entertaining, and if you decline balloons, you can be certain that you are helping to conserve animals and reduce trash!