Happiness is the key to living. Events, celebrations, and occasions are the things that keep making us go ahead in life. And this is the reason that the party supplier industry is profitable all around the year.
Moreover, seasonal and cultural celebrations and holidays will make sure to boost your portfolio day by day to keep you in demand all around the year, making this business safe and profitable for a long time.
If you are looking for wholesale producers of high quality, eco-friendly party supplies, here we are at your service with the best options
1. American Carnival Mart
American Carnival Mart is a one-stop-shop for a large variety of events. Working in this specialty for the last four decades, they have proved themselves worthy of customer trust and are acknowledged even internationally for their quality.
They cater more than 700 products for all age groups, from stuffed toys for children to decent-themed party decors for the elders, to help all sorts of large and small businesses to carry on with this industry wherever they want to start.
The main thing that attracts the customers is their nominal prices and catering of orders as low as $25.
Website: https://www.funcarnival.com/
Address: 1317 Lindberg Plaza Ctr, St, Louis MO, 63132
2. Wholesale Party Suppliers
We all know how big of a struggle planning a party is. From deciding themes to arranging matching decors, dining and props demand proper time. But to facilitate the end customers, Wholesale Party Suppliers have already come up with a solution to these problems.
Wholesale Party Suppliers specialize in the large-scale production of themed party packages for everyone. Not only by color, but also by age, cartoons, events, types, and catalogs, all at one spot.
Moreover, they have handsome discounts of up to 20% on deals and free shipping policies over $59 anywhere in the USA. To keep the environment clean, wholesale party suppliers are also promoting trendy DIY party makers which are becoming more and more in demand nowadays.
Address: 450 Raritan Center Parkway, Suite I, Edison, NJ 08837
Website: https://www.wholesalepartysupplies.com/
3. Unique Industries
The name itself is enough to explain them. Unique Industries is an award-winning name in this field for the past 50 years. They are a global industry with more than 10 offices and serve in up to 56 countries worldwide.
Unique Industries is not only a distributor, helping thousands of businesses to keep up with the trendy patterns of modern times, but also serves with the licensing of the party programs for other sellers.
They provide the best quality party decors with the most pocket-friendly prices.
Address: 4750 League Island Boulevard, Philadelphia, PA 19112
Website: https://www.favors.com/
4. Oriental Trading
Founded in 1932, Oriental Trading has been the largest distributor of wholesale party supplies all across the USA for almost a century.
They go with a simple mission "to make life more fun" for everybody, but not at the cost of pollution and filling of landfills afterward. Oriental Trading has been supporting eco-friendly innovations with utmost zeal and zest and leading many other businesses along with this initiative.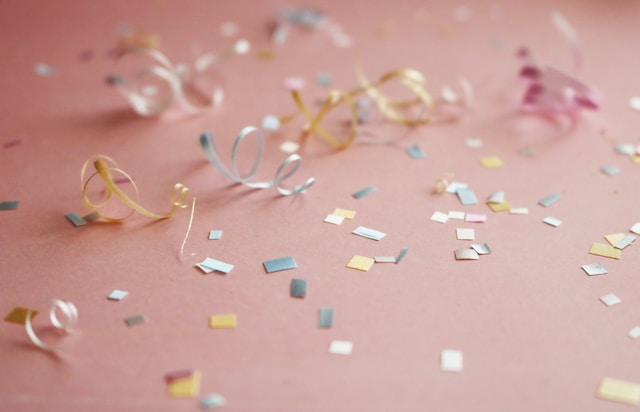 With more than 40,000 product ranges, they can cover any type of event management for you. Furthermore, they have discounts, special and clearance sales going all around the year which is just the thing that any vendor would be looking forward to.
Address: Oriental Trading Company, P.O Box 2308, Omaha, NE 68103-2308
Website: https://www.orientaltrading.com/
5. Bulky Party Supplies
Bulky Party Supplies came into being in 2001 but rapidly climbed the steps to be among the well-known party supply distributors in the USA.
The unique feature which differentiates them from the rest of the distributors is the highly profitable discounts to the vendors on each bulk order and random discounted deals. They also offer full coverage of a wide range of themes and events with more than 7000 products to choose from.
Address: Bulk Party Supplies
40477 Murrieta Hot Springs Rd
Ste D-01 PMB 108
Murrieta, CA 92563
United States
Website: https://www.bulkpartysupplies.com/
6. Yiwu Yaoxiang Import and Export Co. Ltd.
Yiwu Yaoxiang has been in business since 2008 and party supplies are their specialty, making them one of the best wholesale dealers in China and South Asia.
They offer one-stop export services of all types, from production to shipping to almost 60+ countries worldwide. Not only do they provide the best party decor products but also provide service teams to help and support small groups who struggle with few orders.
Address: No.11, Ruiyan road, Dachen Town, Yiwu city, Jinhua, China
Website: https://m.made-in-china.com/company-empl2020331/
7. Yiwu BOBO Import and Export Co. and Ltd.
Yiwu BOBO Import and export were formed only a few years back but they have built a strong backbone in the market of wholesale party supplies for themselves.
Not only do they provide party decoration products like banners and balloons but also provide 100% eco-friendly gift baskets and thank you for greeting aesthetic products which further instigate the buyer to not only reuse the product but also order more of them, proving a double win for everyone. Isn't this attractive!
Address: F3, Unit 1, No 18, Wuai District, Yiwu, Jinhmua, Zheijiang, China
Website: https://m.made-in-china.com/company-ywbobo/info.html