With a surge in demand for eco-friendly accessories and clothing, many manufacturers have moved on to alternative options.
Vegan leather is the most cruelty-free, ethical, and environment-friendly alternative to the typical leather.
If you're looking for vegan leather bags for your valuable customers, you've come to the right place.
We've compiled a list of seven vegan leather bag wholesale suppliers that you can choose from. Read on.
1. La Terre Handbags
La Terre Handbags is not new to the leather bags manufacturing industry. Operating since 2010, the company is one of the most responsible, reliable, and independent leather bags suppliers.
It specializes in producing stylish, high-quality, and latest leather purses, clutches, backpacks, handbags, satchels, crossbodies, and more.
Its vegan leather bags are of superior quality and come with customizable features. What makes the supplier unique is:
● Its quality check team performs 100% end-to-end inspection.
● It has a design studio in LA and comes with fresh designs every season.
● La Terre Handbags uses PETA-approved leather that feels just like a real thing.
Website: https://www.laterrehandbags.com/
Address: 827 South Lawson Street, Industry, CA 91748
2. Isabelle Handbags
Isabelle handbags entered the fashion industry in 2012. and since then, they are manufacturing and distributing quality ladies' handbags.
Over the past 11 years, they have become a popular vegan leather bag supplier. Those who want to shop at big retailers in the US always prefer Isabelle Handbags for vegan options.
Isabelle Handbags is a PETA-approved company. To fulfill the need for vegan leather bags, they have come up with high-quality, eco-friendly, and the most sustainable ones.
To ensure that every product is Prop 65 compliant, they perform high-end quality testing. Their efforts have won appreciation from global customers due to their high-quality standards and efficient development capability.
Moreover, the company envisions becoming the leader in the handbags manufacturing industry in the near future.
Website: https://www.isabellehandbags.com/
Address: 3155 Bandini Boulevard Unit A · Vernon, CA 90058.
3. The Vegan Warehouse
The Vegan Warehouse started in 2017 to craft affordable vegan products in all life categories. Since then, this company has excelled in manufacturing vegan products.
Recently in 2020, they created a brand under the name MERSI that specializes in vegan leather handbags and accessories.
The Vegan Warehouse has audited suppliers shipping worldwide. They operate globally in 180 countries, including the US and Canada.
We commend this company for supplying unbeatable quality, classy and eco-friendly vegan leather bags.
The empowering part is: the company is women-driven and it donates 10% profit to provide veterinary care and food to animal sanctuaries in their operating area.
Website: https://www.theveganwarehouse.com/pages/wholesale
Address: 600 Palisade Ave, Suite 407 Union City, NJ 07087
4. Expressions NYC
Expressions NYC was established in 2005. This company is an experienced and professional producer of cruelty-free and genuine leather bags.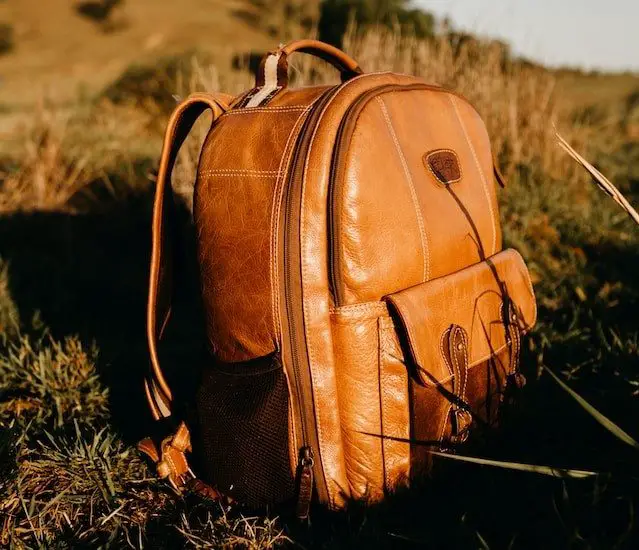 They aim to provide a great collection of bold, classy leather bags with the latest and new market trends.
They serve the following advantages:
● They source vegan material throughout the world and curate unique and durable leather bags.
● Customers rave about them because of the unbeatable quality and trendy designs of vegan leather bags.
● They have maintained the international standards of manufacturing and environmental protection.
● Expressions Nyc could be your choice because it is PETA-approved and it sells 100% authentic vegan leather bags.
Website: https://www.expressionsnyc.com/pages/wholesale
Address: 10 WEST 33 RD ST SUITE 424 NEW YORK, NY 10001
5. Kelli's Gifts
Kelli's Gifts has been serving the needs of the retailer business for 20 years. They specialize in stocking and supplying over 5000 items from different vendors, all in one place.
What's impressive about them is that their distribution center is located in the great state of Texas. Kelli's Gift sells excellent quality and fashion-forward vegan leather bags from top vendors with the fastest delivery services.
This supplier has earned a great reputation among its customers. Their one-on-one customer service put ease in long-distance preaching.
Website: https://www.kellisgifts.com/vegan-leather-crossbody-bag-black/
Address: 3311 Boyington Drive, Suite 400, Carrollton, TX 75006
6. Viola + Jean
Viola + Jean has been engaged in creating vegan alternatives since 2018. They specialize in everyday bags, home accessories, and apparel.
It is a PETA-approved company and verified supplier of ethical and sustainable vegan leather bags.
Their punctual shipments and quality assurance make them stand at the forefront of the industry.
You can get your vegan leather bag customized as per your design. They put great effort and attention to detail while producing vegan leather bags.
Website: https://www.faire.com/brand/b_5wk1ol6isx
7. Brangio Italy
Brangio Italy was established in 1995. Since then, it has been focused on fashion inspired by the Italian lifestyle and architecture.
It has made its international view due to its luxury designs at affordable prices for everyone.
Brangio Italy's designs are a blend of vintage and modern vogue. Their products range from bags to wallets to luggage and genuine leather bags.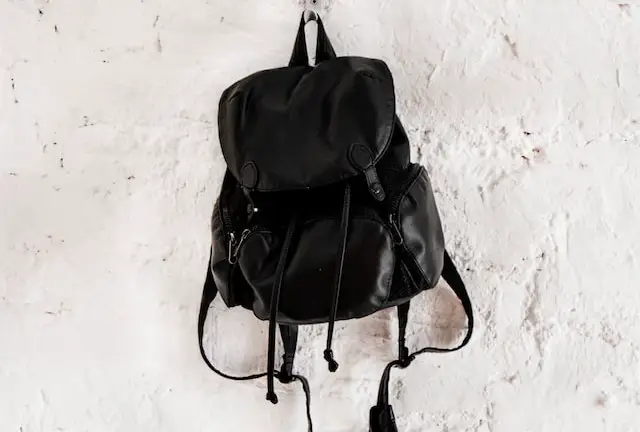 Every piece is handmade with elegance. They supply 100% vegan, superior quality, functional, and versatile leather bags.
Website: https://www.faire.com/brand/b_cea9kscqx4