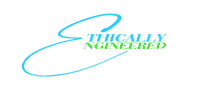 List Of Wholesale Vegan Bags Vendors & Suppliers
If you are looking for bags for your business that look absolutely trendy and fashionable as well as do not cause any harm to the animals or the environment during the process of their manufacturing then vegan bags are the right choice for you.
If you're buying vegan handbags, you are helping the environment in a huge way. Tons of vegan companies make handbags and other useful stuff out of 100% recycled materials and fruit waste.
Another advantage of vegan bags is that they are made of vegan or faux leather which is just as stylish and trendy as animal leather. This is a great option to stop using animal leather and reduce animal harm.
Vegan leather is a lot thinner than the original leather and is much more lightweight which makes it great for fashion as it makes it potentially easier to work with.
Below we have enlisted some wholesale vendors and suppliers for you that offer vegan bags made with vegan leather and other recycled materials.
List of vegan bags wholesale vendors & suppliers
White Elm

Wholesale Boutique

Unionwear

The Vegan Warehouse

Bagmasters

S.Q

Jeane & Jax
1.
White Elm
White Elm brings you the most useful high-quality vegan leather bags and recyclable tote bags that will look trendy with any outfit.
Their trendy collection of vegan bags has a variety of bags including Gemini backpacks, Aquila tote bags, Gemini mini backpacks, cross body bags, clutch bags, Maia cosmetic bags, and wallets.
Contact info:
Email: support@shopwhiteelm.com
Website: https://shopwhiteelm.com/
Address: 595 Round Rock West DR STE 403, Round Rock, 78681-5031, TX, United States.
2.
Wholesale Boutique
Wholesale Boutique is a wholesale supplier of vegan bags, accessories, apparel, and other eco-friendly home goods.
They also provide custom bulk embroidery services to businesses to personalize designs for their bags and other products with their company logo, names, initials, and so much more.
They provide a handsome vegan bag collection including handbags, wristlets, tote bags, travel bags, cosmetic bags, cooler bags, lunch bags, beach bags, reusable bags, clear bags, and backpacks.
Contact info:
Tel: 1-855-652-9429
Email: support@wholesaleboutique.com  
Website: https://www.wholesaleboutique.com/  
Address: 10607 Highway 707, Suite 140, Myrtle Beach SC 29588, United States.
3.
Unionwear
Unionwear is offering customized vegan bags to fit your style designed to keep laptops and other tech gear or be used for a quick trip. You can choose the best styles, colors, and sizes for your custom vegan and faux leather bags.
They have an elegant collection of vegan bags that include faux leather sling bags, messenger bags, weekenders, duffel bags, backpacks, and laptop bags.
There are a variety of uses for their custom vegan and faux leather bags. You can have big bags like duffels and weekenders to pack for your travel essentials. Small bags like messenger and laptop bags, on the other hand, are great for storing precious gadgets.
That's not all. Your custom vegan & faux leather bags can serve as walking advertisements for your business when they are used in public.
Contact info:
Tel: 877-932-7864
Email: sales@unionwear.com
Website: https://unionwear.com/
Address: 305 3RD AVE W #5, NEWARK, NJ 07107, United States.
4.
The Vegan Warehouse
The Vegan Warehouse is providing affordable vegan bags. Its mission is to create a marketplace that simplifies and promotes a cruelty-free lifestyle.
They use vegan leather to manufacture bags, purses, shoes, and many other accessories. They are PETA-approved because they understand the harmful effects of animal cruelty and vow to find premium materials that do not compromise style or their values. Their
Their vegan bag collection includes cross-body bags, tote bags, messenger bags, bucket bags, shoulder bags, wallets, and strap bags.
Contact info:
Email: info@theveganwarehouse.com  
Website: https://www.theveganwarehouse.com/  
Address: 51 Harrison Street, A506, Hoboken NJ 07030, United States.
5.
Bagmasters
Bagmasters is offering vegan bags that can be customized printed as per your requirements. They manufacture vegan leather pouches and cosmetic bags that are perfect for keeping all your belongings together.
Furthermore, they provide exclusive styles for their vegan bags that are still cut, imprinted, and sewn in the United States.
Their vegan bag collection includes pencil cases, confetti cosmetic bags, cosmetic travel bags, cotton bags, pouches, vegan leather bags, straw cosmetic bags, velvet bags, sublimated bags, and round cosmetic bags.
Contact info:
Tel: 1-800-843-2247
Email: sales@bagmasters.com
Website: https://www.bagmasters.com/
Address: 1160 California Ave, Corona, CA 92881, United States.
6.
S.Q
S.Q offers high quality vegan bags that you will love to wear with your every outfit. They are committed to bringing their customers the products with the highest quality at affordable wholesale rates.
The meaning behind S.Q is "Simplicity" and "Quality" which makes it clear that they create styles with a simple design and yet functional and are serious about their product quality.
Their bags are made with premium polyurethane which is vegan leather. A strong and flexible material that can last even in cold weather.
Their vegan bag collection includes belt bags, backpacks, clutches, convertible bags, cross-body bags, hobos, satchels, and totes.
Contact info:
Tel: 905-940-0000
Website: https://www.s-q.ca/
7.
Jeane & Jax
Jeane & Jax offers high-quality luxury vegan bags to their customers that encompass the principles of ethical fashion while delivering style, and affordability. Their mission is to provide vegan bags that are fashionable and are on trend without harming animals.
Their bag collections are ethically sourced, made with vegan materials, and are free of any hazardous metals.
Their vegan bag collection includes backpacks, clutches, cross-body bags, handbags, hobo bags, laptop bags, weekender bags, satchel bags, bucket bags, men's bags, shoulder bags, tote bags, and wallets.
Contact info:
Tel: 514.875.5225
Email: info@jeaneandjax.com
Website: https://jeaneandjax.com/
Address: 5555 Vanden Abeele, Montreal, QC H4S 1S1
Also, check out this article on wholesale vegan clothing vendors!