The average American produces up to 20 pounds of waste which contains a large amount of plastic bathroom waste.
From toothpaste to a toothbrush, everything is plastic packed. Billions of truth bushes find their way to landfills, ultimately impacting the environment.
A toothbrush is probably something that we haven't thought about making sustainable. It can be challenging, but it's not impossible to clean your teeth more naturally.
Several brands are emerging in the market that takes the initiative to cut on plastic and dive into zero waste toothbrushes.
Continue to the end of the article to discover a list of the top 10 eco-friendly toothbrush brands.
1. Brush with Bamboo
Brush with Bamboo is a USA-based brand that manufactures adult and kids toothbrushes. For years, they were the world's only plant-based and first eco-friendly toothbrush option.
They come up with brushes that are 100% plant-based and USDA certified. The brand has been growing every year to increase the biobased content and become more sustainable. Their bristles are now made from 100% castor bean oil.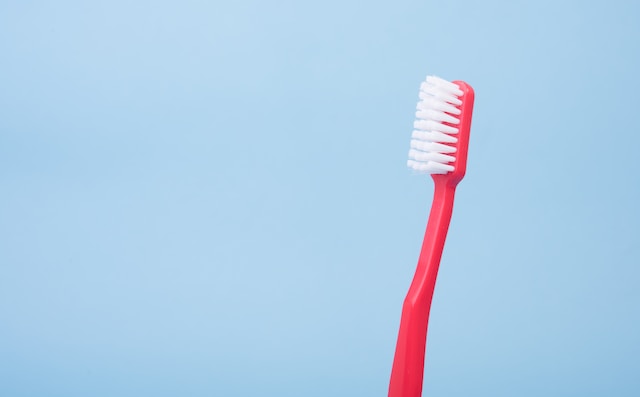 Even though the bristles are not certified compostable, you need to pull out the bristles while composting the handle. Moreover, their toothbrushes are shipped in 100% zero waste and sustainable packaging.
Website: https://www.brushwithbamboo.com/
Address: The Hub LA Downtown LA Arts District California, United States
2. The Humble CO.
Swedish dentist Noel Abdayem founded The Humble CO. in 2013 to help spread healthier smiles. The company designs and innovates personal plus oral care products that are good for humans and kind to the planet.
Their products are now available in dental care clinics and more than 70,000 stores worldwide. The Humble Co. is a health and wellness brand that manufactures eco-friendly toothbrushes under the supervision of a team of dentists.
Their toothbrushes are certified vegan and made from 100% biodegradable, sustainably-grown bamboo. The bristles use high-quality DuPont nylon and are available in different colors.
Website: thehumble.co/collections/humble-brush
Address: 888 Prospect St, Suite 207 La Jolla, CA 92037
3. Isshah
Isshah is an eco-friendly toothbrush brand that brings vegan, durable, cruelty-free toothbrushes packed in 100% biodegradable and recycled craft paper. The handle is made with plant-based raw materials.
Natural bamboo handles are fully compostable, and the soft bristles are infused with organic charcoal to keep your pearly white teeth healthier.
Moreover, Isshah also specializes in bamboo cotton swabs, natural dental floss, and interdental brushes.
Website: http://www.isshah.com/BAMBOO-TOOTHBRUSHES
Address: NO.175 majiaotang, Houzhai District Street, Yiwu, Zhejiang, China
4. Eco Roots
This brand aims to reduce the number of toothbrushes disposed of every year in the U.S. Eco roots is based in Aspen, Colorado.
All their products are certified cruelty-free by Leaping Bunny and a member of 1% for the planet. They produce zero waste products, including bamboo toothbrushes.
Eco Roots toothbrushes are certified vegan and bear a 100% compostable handle.
The bristles are nylon-made, BPA-free, and non-toxic. You need to remove them before disposing of the toothbrush handle.
Website: https://ecoroots.us/
Address: 2401 West Behrend Drive, Suite 37, Phoenix, Arizona 8502
5. Battle Green
Here's another eco-friendly toothbrush brand for your battle against plastic and plaque. Battle Green has been a UK-based brand serving happy customers with zero waste products since 2018.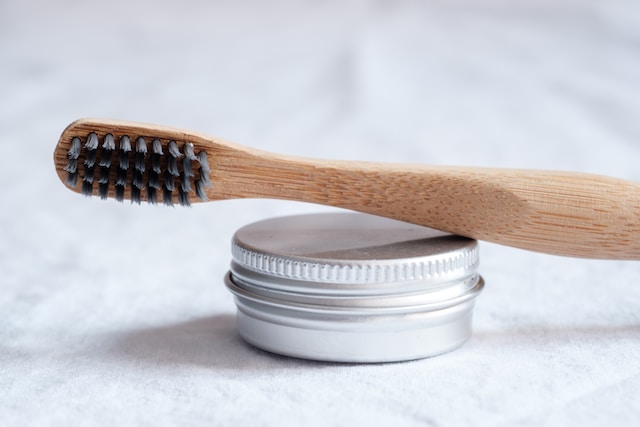 Their toothbrushes are made with bamboo handles and are 100% cruelty-free or vegan. The bristles are 100% bio-based, free from palm oil ingredients, and made from castor bean oil.
But still, there's a need to pull them off before composting toothbrushes.
Website: https://www.battlegreen.co.uk/
6. Life without Plastic
Life without Plastic is a runner-up eco-friendly toothbrush brand as they assure 100% zero waste.
Their toothbrushes are completely free of plastic, phthalates, BPA, lead, PVC and are fully compostable.
The handle and bristle can all be composted, which is amazing. But these brushes are not vegan because they are made from natural boar hair and are not suited to some people.
Life with Plastic ships their product recyclable cardboard boxes.
Website: https://lifewithoutplastic.com/bath-body/dental-hygiene/
Address: 113 Boulevard Saint-Joseph Gatineau, Quebec J8Y 3W7 Canada
7. Mable
There's a team of three behind Mable. Its sustainable toothbrushes are USDA certified as 100% biobased and fully feature compostable bamboo handles.
The ergonomic design of these brushes is astonishing, water-resistant, and naturally antibacterial.
Mable has FSC certification, and its product range is good for the planet and your oral health. Its toothbrushes come in a pack of two, four, and eight brushes.
Not to mention, they sell their products throughout the USA and worldwide.
Website: https://www.brushmable.com/
Address: 601 Van Ness Ave, Suite E-216, San Francisco, CA 94102
8. Me Mother Earth
A husband-and-wife duo, Amanda and Alberto, run this brand. Unlike other eco-friendly toothbrush brands, Me Mother Earth also uses bamboo for their toothbrushes.
Both handles and the bristles are made with bamboo fibers. The charcoal fibers turn these bristles black and give extra plaque lifting power to these brushes.
Both children and adults can use their toothbrushes. Me Mother Earth products are shipped in 100% zero waste and plastic-free packaging.
Website: https://memotherearthbrand.com/
Address: 3975 West Quail Ave Las Vegas, NV 89118
9. Georganics
This brand strives to produce sustainable oral care products. Its products range from toothpaste tablets to toothpaste powder, dental floss, and mouthwash tablets.
Georganics toothbrushes are made from FSC certified beechwood, and handles are compostable. They come in three bristle categories: firm, soft and medium.
The bristles are BPA nylon free and help battle plaque without damaging gums. Geo Organics products are shipped in recyclable and 100% compostable cartons.
Website: https://uk.georganics.com/
Address: Unit 3-4 Hooklands Farm Barns, Lewes Rd, Haywards Heath RH17 7NG, United Kingdom
10. Olas
Olas is a New York-based oral health care brand founded by Dr. Christopher J. Perez DMD. This brand's toothbrushes are 100% sustainable and eco-friendly made from MAO bamboo.
Olas natural brushes come with charcoal bristles, and they will mark a beautiful addition to your daily oral routine as well as the planet.
They come in kids and adult sizes within recyclable cardboard boxes.
Website: https://olaswellness.com/