If you are planning on going eco-friendly with your dental products, you are just in time.
During the past couple of years, eco-friendly toothpaste brands have joined the field to promote a healthier lifestyle. However, finding new eco-friendly brands might cause you a headache.
But there is nothing to worry about. We took it upon ourselves to find the top 10 eco-friendly toothpaste brands, so you don't have to.
These brands took an initiative, now it is your time to move forward. Keep scrolling to discover your new holy grail!
1. Boca
Boca is your go-to brand for toothpaste made with organic and vegan ingredients. They even have separate toothpaste specially for day and night use.
The brand offers both fluoride and fluoride-free options for customers' convenience and preference.
Boca is not your average eco-friendly toothpaste brand.
Let's find out why?
Well, they have introduced the concept of refilling and reusing the tube.
Customers expect compostable tube refill cartridges from Boca every 8 weeks. All you have to do is clean the tube, refill it with paste, and seal it.
Website: https://boca.co.uk/
2. Dr. Organic
Dr. Organic is perfect for highly health-conscious users. Since all the ingredients used in Dr organic's toothpaste are organic, it is refreshing.
You can find organic materials like activated charcoal, tea tree, and aloe vera in their toothpaste.
Given the list of materials, this toothpaste performs really well on your teeth.
Problems like irritated gums, bad breath, and dull smiles can vanish with this organic toothpaste. Thus, customers review this paste better than conventional toothpaste.
Website: https://drorganic.co.uk/
3. Weleda Eco-Friendly Toothpaste
One of the best plant-based toothpaste has to be Weleda. This eco-friendly toothpaste comes in a metal tube and is formulated with natural ingredients only.
The toothpaste is free from artificial sweeteners, colorants, synthetic preservatives, and sugar as well.
Weleda toothpaste is not only eco-friendly but vegan and cruelty-free as well.
Therefore, it is excellent for vegan customers with sensitive gums. Nevertheless, the brand only offers fluoride-free toothpaste options.
Website: https://www.weleda.com/product/p/plant-gel-toothpaste
4. Georganics
If you want to invest your money in sustainable, natural, and ethical dental care, georganics is your place. This UK-based brand makes all its toothpaste by hand using organic ingredients.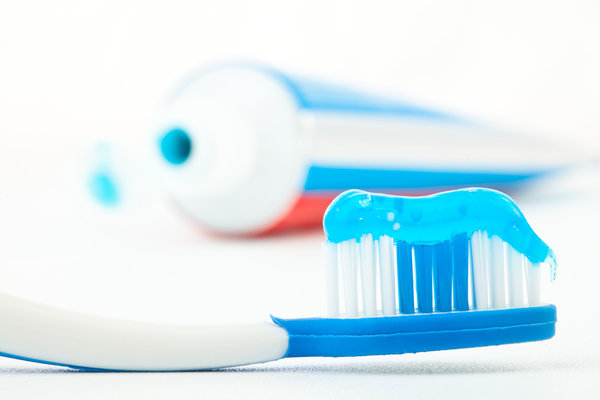 Apart from creating eco-friendly and organic toothpaste, they also produce plastic-free toothbrushes to promote good oral health.
Gerorganics's goal is to promote better oral health but not at the expense of the plant.
Therefore, there are free from fluoride, SLS, SLES, synthetic fragrances, and other unsafe materials. Moreover, they are cruelty-free as well as vegan friendly.
Website: https://uk.georganics.com/
5. Davids
This US-based brand has specialized in creating natural toothpaste using unique ingredients that are sourced within the US as well.
They prevent the usage of plastic toothpaste tubes. Davids rather uses recycled metal and FSC certified materials for their toothpaste tubes.
Coming towards eco-friendly toothpaste, it is fluoride-free and suitable for sensitive teeth. The toothpaste is formulated with materials that give off a micro-abrasives and non-gritty texture.
This results in giving your mouth a fresh and clean feeling throughout the day and night.
Davids is suitable for vegan users and is cruel free too.
Website: https://davids-usa.com/
6. Happier Eco-Friendly Toothpaste
Happier eco-friendly toothpaste is ideal for sensitive teeth. The packaging is plastic-free and old school as it is an aluminum tube.
The good thing about the tube is that not only does it look aesthetically pleasing but can be recycled as well.
What's more, the eco-friendly toothpaste is free from SLS, triclosan, parabens, petrochemicals, artificial flavor, sweeteners as well as colors.
Furthermore, Happier offers fluoride toothpaste only. Among other things, the eco-friendly toothpaste brand is vegan-friendly and cruelty-free.
In case you are having a difficult time squeezing the toothpaste out of the aluminum tube, you can use a reusable squeeze key.
website: https://happierbeauty.com/
7. Truthtabs
Truthtabs is a very fun and unique concept of cleaning your teeth. Unlike the typical method of using toothpaste by applying it on a brush, you simply put Truthtab in your mouth and then continue to brush it.
The idea of putting a tablet in your mouth to brush might seem a little weird. But one should always be open to trying new things.
For our peers that are hesitant to experiment, don't worry. Truthtab works just like any other toothpaste as it foams and cleans perfectly.
Website: https://thetruthbrush.com/
8. Lebon
Lebon products are unlike others since it is a luxury eco-friendly toothpaste brand. The French brand was founded to make something that offers both health and pleasure to the customers.
All-natural and organic ingredients are used in this eco-friendly toothpaste.
Not to mention, it protects your gums and tooth enamel from any sort of damage. Lebon is a trusted brand as it is certified by Cosmos Organic and Ecocert.
Website: https://www.lebontoothpaste.co.uk/
9. Parla
The brand was founded by three award-winning dentists who believe in protecting smiles without causing harm to animals, plants, and people.
They are vegan-friendly and plastic-free. You can either refill the container or recycle it.
Just like Truthtabs, Parla has the same method of using toothpaste to clean teeth. All you have to do is pop one of these eco-friendly toothpaste tablets in your mouth and brush it.
These minty tablets will leave your mouth smelling fresh all day long.
Parla offers different sized jars for you to choose from. If you brush twice a day, the 62 tablets jar will last you a month. On the other hand, 248 tabs last 4 months per person brushing twice every day.
Website: https://www.wearthlondon.com/
10. Horace Toothpaste
Have you been wanting pearly white teeth? Say no more. Horace is a whitening toothpaste brand that uses all-natural ingredients.
The France-based brand has specialized in creating a natural alternative to toothpaste that protects teeth from tartar and plaque.
They have smartly picked each natural ingredient to target all problems. For example, coconut extract to clean the mouth and Iris to whiten teeth.
Furthermore, their toothpaste is free from fluoride, sulfates, and titanium dioxide.
website: https://horace.co/