Many of us choose to take control of our health by making our own herbal treatments including tinctures, teas, balms, and oils. Naturally, producing your own plants is the most effective approach to obtaining the freshest ingredients.
However, there are a variety of reasons why you may not be able to supply all of your organic herbs yourselves, which is when we resort to wholesale herb suppliers. These suppliers specialize in Organic Dried Herbs Wholesale.
1. Frontier Co-op
Frontier Co-op was established in 1976 and is based on 56 acres just outside of Norway, Iowa, wherein its 145,000-square-foot building contains bulk herbs, seasonings, and spices.
Frontier Co-op, which is maintained by its 40,000 active co-op member-owners, sells a wide range of natural and organic items, including bulk spices and herbs, culinary seasonings, organic aromatherapy items, and more.
Frontier Co-op's mission is to deliver high-quality organic and natural goods to its consumers while also supporting and encouraging environmentally friendly practices.
Frontier Co-op is dedicated to environmental stewardship in the storage, manufacturing, packing, and delivery of its goods. Its processes conserve water, use renewable energy credits to balance 100 percent of electricity usage, recycle as much garbage as feasible, and offset carbon footprints from shipping.
+1 319-227-7996 | customercare@frontiercoop.com.
Website: https://www.frontiercoop.com/
Address: 3021 78th St, Norway, IA 52318, United States
2. Pacific Botanicals
Pacific Botanicals is committed to enabling people all around the world to benefit from the wonder of excellent health. Pacific Botanicals has been cultivating certified organic medicinal herbs for over 37 years.
The farm of Pacific Botanicals in Oregon's Applegate Valley uses organic growing methods and goes above and beyond, conserving seed from its own plants that are suited to the microclimate where they thrive, nourishing the soil with organic nutrients, and collecting herbs at their height of health.
For herbs that the firm does not cultivate on its farm, it relies on a global network of licensed organic farms and suppliers who are familiar with the company's high-quality standards. Pacific Botanicals has risen to the top of the organic medicinal herb industry because of a passionate and unwavering commitment to quality.
541-479-7777 | info@pacificbotanicals.com
Website: https://www.pacificbotanicals.com/#
Address: 4840 Fish Hatchery Rd, Grants Pass, OR 97527, United States
3. Oregon's Wild Harvest
Oregon's Wild Harvest is a complete plant herbal supplement company based in Redmond, Oregon, established in 1994 by a husband-and-wife partnership.
Oregon's Wild Harvest is committed to cultivating excellent, healthy soil and pure water, as well as storing and planting its non-GMO seedlings on its three farms strategically positioned in various growth zones, with the help of its staff of more than 40 farmers, biologists, and quality assurance specialists.
The firm is dedicated to producing and sourcing only the highest quality organic, whole herbs, which are analyzed for optimal potency and made in small batches, with the well-being and concern of its clients in mind.
Running an organic herb enterprise, according to Oregon's Wild Harvest, needs land, power, family, farmers, scientists, fantastic partners, and a lot of enthusiasm. Oregon's Wild Harvest is committed to reducing its environmental effect via everyday activities and operational decisions.
The company's farms, which are devoted to 100 percent non-GMO organic seed-saving and implement Demeter Certified Biodynamic farming techniques, bear the brunt of the duty. Salmon-Safe, a group fighting to protect urban and agricultural streams sufficiently clean for native salmon to spawn and survive, has also certified the farms as USDA Organic.
+1 541-548-9400 | (800) 316-6869 | info@owharvest.com
Website: https://oregonswildharvest.com/
Address: 1601 NE Hemlock Ave, Redmond, OR 97756, United States
Mountain Rose Herbs
4. Mountain Rose Herbs
Mountain Rose Herbs has a huge assortment of organic as well as fair-trade credentialed herbs, spices, and seasoning mixes from throughout the world's culinary traditions.
The company's commitment to supporting suppliers that utilize skilled growing, harvesting, and drying procedures ensure that all goods are fresh and powerful.
Mountain Rose Herbs, which has been cultivating and selling high-quality credentialed organic herbs, teas, as well as spices since 1987, is a leader in the industry.
Mountain Rose is really a herbalist-owned and runs a company that appreciates the value of selecting the most colorful plants at their optimum potency, drying and processing them with skilled care for medicinal teas, medicines, salves, infused oils, and other pharmaceutical preparations.
800 879 3337 | 00 1 541-741-7307 | support@mountainroseherbs.com
Website: https://mountainroseherbs.com/
Address: downtown Eugene, Oregon
5. Organic Herb Trading
This supplier has the largest Organic Herb range all across the Uk, Independent professionals to the most well-known global organic companies are among their consumers, who are based in the UK and across the world.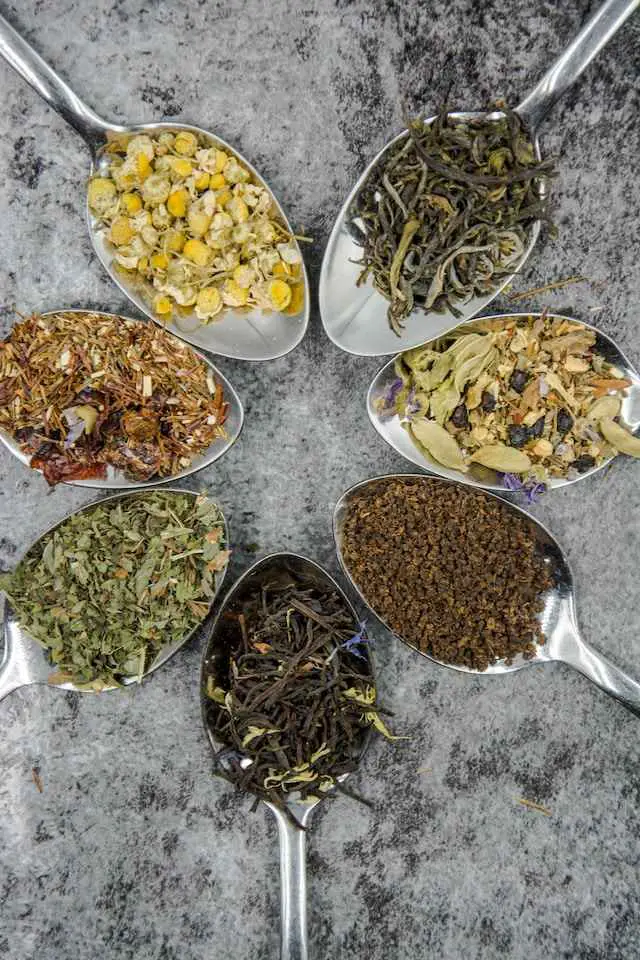 The Soil Association or Demeter have certified all of their goods as organic, and the great majority of them are BRC Grade AA recognized. They may provide them in a variety of sizes, from FCLs to 250g.
With their top-quality products also comes top-notch customer care, for which they have provided an always open email address and a phone number to be contacted through.
+44(0)1823 401205 | info@organicherbtrading.com
Website: https://www.organicherbtrading.com/
Address: Butts Way, Milverton, Somerset TA4 1ND, UK