The key to an effective cognitive upbringing during childhood is curiosity. The real essence of that curiosity comes through whatever things they mostly spend time with, which is their toys. As they say, interest builds great minds.
With this realization, great innovations have invaded the toy manufacturing industry worldwide, making it more profitable day by day.
If you are looking forward to getting into this game, too, we have summarized the best eco-friendly wholesale suppliers for you to build a sustainable business in the future.
Green Toys Inc.
Green Toys is a California-based company that specializes in eco-friendly toys. It is one of the largest suppliers in the USA, handling many supply chains domestically and providing thousands of employment opportunities.
They are such dedicated manufacturers that they handle every step of manufacturing, from product designing to packaging and safe delivery, on their own, to keep the environment as safe as possible at every step of the process.
The most astonishing fact is how they produce perfect quality toys with minute, unimportant things around us. Like your milk jug can end up in your child's playroom soon enough!
Address: Northbrook, IL 60062, San Leandro, CA 94577
Website: https://www.greentoys.com/
Melissa and Doug:
Keeping in mind the main purpose of toys for a child, Melissa and Doug have paved a pathway towards the creative development of children through their efforts.
They have designed special toys for all the age groups, neonates, toddlers and youngsters while maintaining the ecological balance all along. They even supply internationally, which makes them a standard itself.
They also provide retail opportunities to anyone who wants to start their own business and become a long-term partner with the best possible terms you can find anywhere!
Website: https://www.melissaanddoug.com/
Tender Leaf Toys
Based in California, Tender leaf Toys specializes in making wooden toys that last longer with double the durability of plastic toys, making eco-friendly manufacturing a new normal.
But this does not mean cutting down new trees; instead, they utilize the byproducts of the latex industry to form an altogether new and innovative industry of its own. They also plant a new tree for every cut tree that is cut down to preserve the environment.
They also supply internationally to many countries and have worldwide branches.
Address: 9040 Telstar Avenue, Ste 133, El Monte, CA 91731, United States
Website: https://www.tenderleaftoys.com/
Clockwork Soldier
Founded in 2010, Clockwork Soldier has rapidly made its spot in the toy manufacturing industry due to its uniqueness. Clockwork Soldier is an award-winning manufacturing company that specializes in card and paper kits for children and adults.
Not only this, but they also offer themed toy kits based on numerous ideas which instigate the creativity in children leading them to brighter futures.
They are also among the widespread distributors in the UK with free shipping of over $50. They also deliver internationally.
Website: https://clockworksoldier.co.uk/
HABA Co.
Since 1938, the family-run company Haba has been USA's one of the largest distributors of toys specializing in educational toys like problem-solving games, interesting board games, and many others to bring out the best in children.
They offer a wide range of toys for all ages, each with its own special features. They design toys that encourage adults' involvement, creating a healthy relationship among them.
They also provide opportunities to others to become retailers and offer handsome partnership facilities.
Address: HABA USA, 4407 Jordan Road, Skaneateles, NY 13152 USA
Website: https://www.habausa.com/
Hape Co.
Hape Co. is a German-based toy manufacturing industry founded in 1986. After polishing itself for the past 35 years, they have made themselves a label in over 40 countries.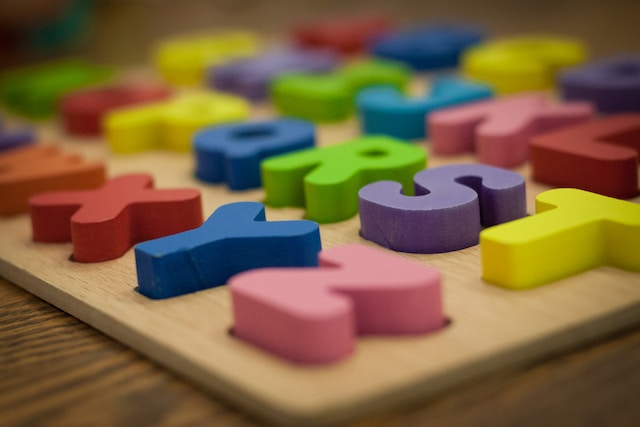 They work exclusively with educational toys. But also deal with a vast range of other toys. They make wooden toys from bamboo, which is also an eco-friendly initiative.
Hape Co. is also among the leading toy distributors in many parts of the world.
Address: 199 Pembina Rd, Sherwood Park, AB, Canada, T8H2W8
Website: https://www.hape.com/
Tegu
Tegu is well known for blocks. Building in the toy manufacturing industry and learning along with playing is the main motto.
They specialize in many kinds or blocks, but their iconic product is wooden blocks with hidden magnets that are appealing to kids and adults. They offer ideal wholesale prices for retailers to start their business with free domestic shipping above $100.
Website: https://tegu.com/
Luke's Toy Factory:
If you are looking for a perfect blend of eco-friendly, safe, sustainable and fun toys, Luke's Toy factory is always there to satisfy all your demands.
The most appreciable feature is the least use of plastic in their products and plant made toys especially from maple sawdust, walnut shell, fax fibers and others. They are providing color molded toys rather than flaking off painted toys which are even less useful in the long term.
Luke's Toy Factory also is one of the biggest wholesale distributors in America, supporting the local businesses for a long time now.
Address: 128 East Liberty Street, Suite no. 5, Danbury, CT 06810
Website: https://lukestoyfactory.com/
Dongguan City Fossum Toys Co. Ltd.
Established in 2012, Dongguan City Fossum Toys Co. Ltd. Specializes in R&D, plush, and stuffed toys. The company is located in Dongguan city of China known as "Toy capital of the World".
It is a wholesale distributor that supplies locally and internationally to North America, South America, Eastern Europe, Southeast Asia, Africa, Oceania, Mid East, Eastern Asia, and Western Europe.
Address: Building 2, Chajing Road, Chashan Town, Dongguan City, Guangdong 523000
Website: https://foolum2014.en.made-in-china.com/
10 . Kaixin Plastic Toy Manufactory
Formed in 2009, Kaixin Toys specializes in remote control toys, vehicle toys, and plastic toys. It is one of the well-known distributors of wholesale toys in China as well as some overseas markets like South America, Southeast Asia, and the Middle East.
They offer a wide variety of toys suitable for all themes and categories and all ages.
Address: Xiajiao Industrial Zone, Chenghua Road, Chenghai District, Shantou, Guangdong, China 515800