In today's day and age, if a company introduces a product, it needs to be eco-friendly. This is due to the reason that the understanding of the general public about environmental issues is getting better day by day. Resultantly, they avoid buying such products which harm the planet in any way.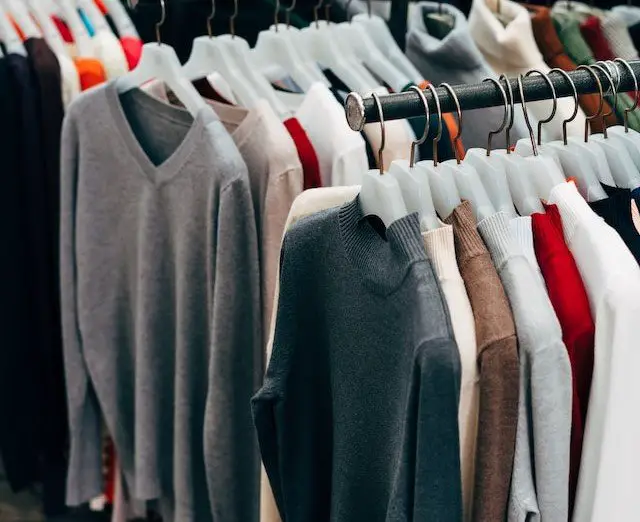 Due to this shift in buying behavior, companies are taking steps to accommodate consumers' eco-friendly demands.
One industry that gets a bad name for pollution and environmental degradation is the clothing industry. Old Navy is one popular company in the clothing industry.
But, the question stands for it as well. Is Old Navy eco-friendly?
Is Old Navy Environment Friendly?
Well, not really. But in the end, it's you who is to decide! In this blog post, we explain all the facts about Old Navy.
You should know that Old Navy has a policy of recycling. By which, the company manages its supply chain in a very sustainable and eco-friendly manner.
It is also important to know that the cloth-making process generally requires lots of water, which is eventually wasted. Even making a single pair of jeans requires 1800 gallons of water!
We observe that Old Navy understands this and ensures the best effective use of water in the manufacturing process.
Old Navy has also committed to eliminating the usage of plastic shopping bags in all of its stores in the US and Canada. In addition, the company has also pledged to partner with and support environmentalist change-makers.
This was about all the good and eco-friendly that Old Navy does. But, there are other aspects as well that are as important and require due consideration – and Old Navy lacks in them.
First, even though Old Navy has set a target to reduce the company's overall emission of greenhouse gases, which are harmful to the environment, we found no practical and substantial step that they took to do so.
Secondly, there is also no strong evidence to support that Old Navy minimizes textile wastage during the manufacturing processes.
Moreover, the company uses leather, wool, and exotic animal hair in making its products. Old Navy does not use fur or exotic animal skin and has a basic formal animal welfare policy in place, but the company still stands at the lower-moderate level when it comes to animal welfare and needs to do better in this regard.
So, Old Navy succeeds on some environmental standards while failing in meeting others.
About Old Navy
Old Navy is an American clothing and accessories retailing company. It is owned by Gap Inc. while its headquarters are located in San Francisco, California.
Old Navy is actually named after a bar in Paris. The company was founded in 1994 with the aim to provide affordable clothing options to customers.
Soon after the company was launched, Old Navy saw commercial success with 500 successful retail stores nationwide in the year 2000.
It then expanded into international markets from 2001 onwards. And has now become one of the largest clothing brands in the world with more than 1200 stores worldwide.
FAQs
Does Old Navy use fast fashion?
Yes, Old Navy uses fast fashion as it produces clothes on a mass scale for various market segments and in response to the latest fashion trends.
Does Old Navy use chemicals?
Old Navy does not use any harmful chemicals in their clothes. It is true that a certain percentage of chemicals is added to clothes to maintain and enhance their condition, but Old Navy maintains it at a harmless level.
Does Old Navy manufacture their products?
Old Navy manufactures its clothes at production sites located in China, Bangladesh, El Salvador, Guatemala, the Philippines, Sri Lanka, and some other countries.
What material are Old Navy clothes made of?
Old Navy manufactures its cloths from certified organic cotton, polyester, and other materials.