Finding eco-friendly backpacks these days can feel like an SAT exam. You can spend days looking for the perfect bag but no matter what, it still lacks some of your requirements.
But worry not! We have found some of the best brands that make eco-friendly bags no less than others.
You can find different backpack designs, colors, and styles by visiting these top 10 eco-friendly backpack brands listed below.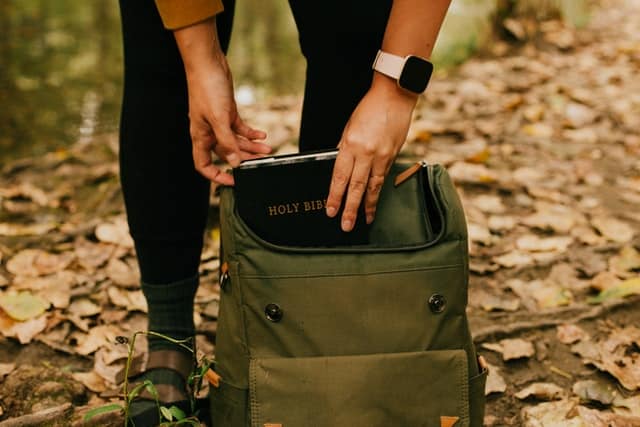 1. Everlane
The first eco-friendly backpack brand on our list is Everlane. This brand has been around for over 10 years. They are popular for selling affordable eco-friendly products all over the globe.
You can find a variety of backpacks for both men and women on their websites. The good thing about these bags is that they are stylish yet spacious and practical.
Things like laptops, water bottles as well as heavy notebooks can be accommodated in these bags easily.
Not to mention, these bags are water-resistant. Now, get your hands on these backpacks before your next hiking trip and pack up all your goods without any worries.
Website: https://www.everlane.com/
Address: 125 Seaport Blvd Boston, MA 02210
2. Terra Thread
Terra thread is quite reputable for being the best eco-friendly backpack brand worldwide. Their bags are made with heavy-duty cotton canvas.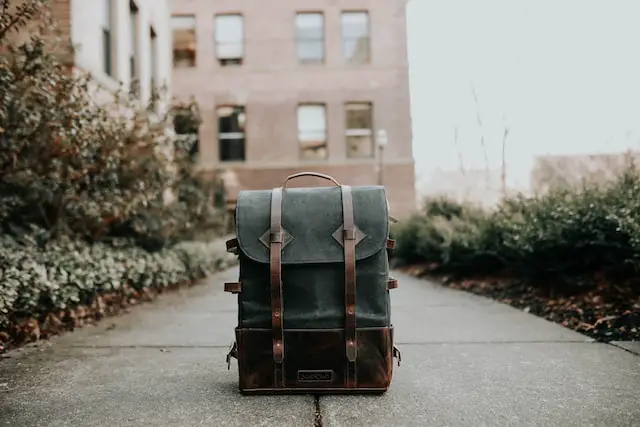 Although these bags come in a limited textile edition, you can get them customized with nine earth-toned color options.
Terra thread bags are made in a certified fair-trade factory. Moreover, the organic cotton and dyes that the company uses are GOTS certified. Also, they avoid the usage of plastic packaging at all costs.
You can find high-quality backpacks with laptop sleeves, padded shoulders, and a lead-free zipper at terra thread at a good price.
Website: https://terrathread.com/
Address: 23392 Madero Road, Suite M, Mission Viejo, California, 92691, U.S.
3. United by Blue
If you are looking for a brand that makes high-quality backpacks using only sustainable material, United by Blue is your go-to.
It makes all their backpacks using recycled polyester and these bags are 100% vegan.
United By Blue backpacks is ideal for camping, hiking, and other outdoor activities as they are water-resistant and stain-resistant. And guess what? These backpacks are not only versatile but durable as well.
Just like Terra Thread bags, United by Blue backpacks are also made in GOTS certified factories. They have a strict zero plastic policy. Thus, all their products are shipped in eco-friendly packaging additionally.
However, something that makes United by Blue unique from other eco-friendly backpack brands is their one product, a one-pound trash policy.
In simple words, for every product that they sell, they remove one pound of trash from waterways.
Website: https://unitedbyblue.com/
Address: 205 Race St, Philadelphia, PA 19106
4. Patagonia
Another most recognized brand for eco-friendly products is Patagonia. At Patagonia, their goal is to produce top-notch and durable products by minimizing the usage of energy and water.
The key material used in Patagonia's backpacks is recycled nylon. Moreover, these bags are water-resistant which makes them quite functional.
Their sustainable and superior-quality products are loved by people of all age groups. You can find various designs and styles of backpacks that fulfill your needs.
Patagonia is a very ethical brand that works with fair-trade factories. They work to achieve a healthy lifestyle. Therefore, apart from caring for the environment, they highly take care of their workers' safety and pay.
Website: https://www.patagonia.com/home/
Address: Patagonia San Francisco, 770 North Point, San Francisco CA 94109
5. Fjällräven
If you are a daily social media user, I'm sure you have seen this brand name multiple times by now. Fjällräven is a highly popular brand, especially among teenagers. Not only are they known for their kanken backpacks, but their outdoor gears too.
Coming towards material, Fjällräven uses different sustainable fabrics to make their bags. You can find Tencel, organic cotton, organic hemp, wool, and recycled polyester in their bags.
Moreover, unlike before, they have stopped using plastic covering on the zipper pulls since they have gone non-toxic and PCF free. Their backpacks are recyclable as well.
Website: https://www.fjallraven.com/
6. Mokuyobi
Mokuyobi designs never fail to design eye-catching bags. Their backpacks are perfect for people who love to stand out in the crowd.
They design very unique and funky backpacks intentionally. Also, their backpacks come with different patches and vibrant colors that can naturally cheer you up.
Apart from wearing it to school, you can style this vibrant backpack with your weekend outfits.
In case you become obsessed with these backpacks, you will never have to throw them out because they are durable and solid.
Website: https://mokuyobi.com/
Address: 99 Pasadena Ave, Suite 10B, South Pasadena, California 91030
7. Bellroy
Bellroy is known for its innovative and sophisticated backpacks. Their ability to carry both a backpack and tote is what makes them intriguing.
Not to forget, some of these eco-friendly backpacks have expandable bottom portions. The more the merrier, right?
These backpacks and tote bags are not only sleek but long-lasting, water-resistant, and have an extra compartment for your laptop.
You can find different styled bags from Bellroy as they are excellent for traveling, office, and colleges.
Bellroy's mission is to reduce its impact on the environment. These B corp-certified bags come with a 3-year warranty so you are good to go!
Website: https://bellroy.com/
8. Paravel
This is an award-winning sustainable travel brand that makes outstanding backpacks to make your life easier.
You can carry these bags without getting tired since they are lightweight and foldable.
The brand exercises sustainability by using recycled plastic bottles, vegans, and leather to make bags.
Moreover, jute, cotton, and eco craft canvas are also used to produce backpacks. Website: https://tourparavel.com/
9. Pakt
Some days you just don't need bright or professional-looking bags. Those are the days where you must go for a minimalist eco-friendly duffel by Pakt.
Pakt's designs excellent quality bags that can last you a lifetime. If you travel a lot, Pakt duffel bags will become your best friend.
The brand manufactures products with sustainable material and ships them with recyclable material side by side.
Website: https://paktbags.com/
10. Tentree
For our adventure-loving people, tentree has a great collection of eco-friendly backpacks.
Their bags are made with recycled polyester made from recycled plastic bottles.
Moreover, all their backpack materials from zippers, clips, straps, and buckles are recycled and can be recycled.
They are a certified b corporation. Tentree only uses sustainably sourced materials and practices carbon offset.
Website: https://tentree.eu/