The popularity of cruelty-free and vegan makeup, skincare, and fragrances has steadily increased in recent years.
Clients in the cosmetics sector have been shifting, and a significant majority of buyers now want to know about different firms' animal testing procedures.
"Clean beauty" is a mostly unregulated concept coined by consumers and businesses seeking alternatives to the beauty industry's minimal regulation.
In general, clean beauty products are ones that are free of substances that have been demonstrated or suspected to be harmful to human health.
While it may seem unlikely that traditional cosmetic companies would ever use such substances in their goods, the reality is that they do—and it is legal.
Consider that the FDA has currently banned eleven cosmetic components, whereas the European Union has banned nearly 1,300.
Natural products are lightly processed and contain substances from plants and nature.
Organic products go beyond "natural" by using non-GMO components that have been grown, farmed, harvested, processed, and conserved without the use of chemical herbicides, pesticides, fungicides, or antibiotics, resulting in cleaner products.
It is not about being flawless when it comes to clean beauty. This means that synthetic components are harmless as long as they are non-toxic.
This also implies that clean beauty does not have to be all-natural or free of preservatives. Non-toxic beauty is associated with clean beauty.
Clean beauty is also about becoming more conscious of oneself. Because the beauty business is unregulated, we must educate ourselves on the most prevalent toxins found in our skincare, cosmetics, and hygiene products.
Unfortunately, this means that it is the consumer's responsibility to be aware of what is in their cosmetics.
Yves Saint Laurent, or YSL Beauty, is a well-known premium beauty brand that sells high-end skincare, makeup, and other cosmetics.
They are adored for a variety of reasons, the most notable of which is that they are a well-known, high-end luxury brand with items sold all over the world.
Many customers have begun to doubt whether their products are cruelty-free because they are one of the more well-known premium beauty businesses.
As more customers move to exclusively buying products that are not evaluated on animals, this question has become increasingly common. Is YSL Beauty, then, genuinely cruelty-free?
Is it vegan-friendly?
Owned by L'Oréal under their luxe division, YSL Beauty sells a multitude of cosmetics which include nail polish, perfumes, makeup, and skincare.
The cosmetics company has chosen to follow policies akin to those of its parent organization. L'Oréal is not cruelty-free and uses animal experimentation in several of its products.
Distinct brands in L'Oréal's portfolio can operate under different guidelines.
YSL Beauty retained its principles after being bought by L'Oréal in 2008 and does accept to post-production animal testing.
While YSL Beauty claims that they do not frequently test on animals, they do confess to making exceptions in order to comply with laws and regulations.
The majority of these laws and restrictions are related to the fact that YSL Beauty distributes its cosmetics in mainland China.
This is because China mandates companies to test their products and ingredients on animals before they can be sold on the mainland.
To be considered cruelty-free, a corporation must achieve these mentioned requirements:
animals should not be used to test any of their products or substances
they do not enable others to test on animals on their behalf
do not sell in countries that mandate animal experimentation.
Leaping Bunny, Peta, and Choose Cruelty-Free are three organizations that provide formal certificates to brands all around the world.
None of these organizations' cruelty-free listings included YSL Beauty. Furthermore, Yves Saint Laurent is not a vegan-friendly company.
The majority of YSL Beauty's products contain animal-derived components, making them non-vegan.
Furthermore, we would not consider anything sold or made by YSL Beauty to be vegan because its products are animal-tested.
The firm makes no promises that its goods are comprised entirely of organic or natural materials. They do, however, state that their products include safe components.
YSL Beauty offers some paraben-free products. Some of the substances used in cosmetics, such as parabens, are contentious. Many cosmetics businesses have altered their formulae to remove these chemicals.
Is it ethical?
It has a 'good' environmental rating. It has established a science-based goal to cut greenhouse gas emissions from its own operations and supply chain, and it is on course to achieve it.
CanopyStyle, in partnership with YSL Beauty, has implemented a policy to prevent deforestation of ancient and vulnerable forests in its supply chain.
However, the fact that animal-derived products participate in the production stage, and animal testing in the final stage, shows us that YSL Beauty is not completely ethical.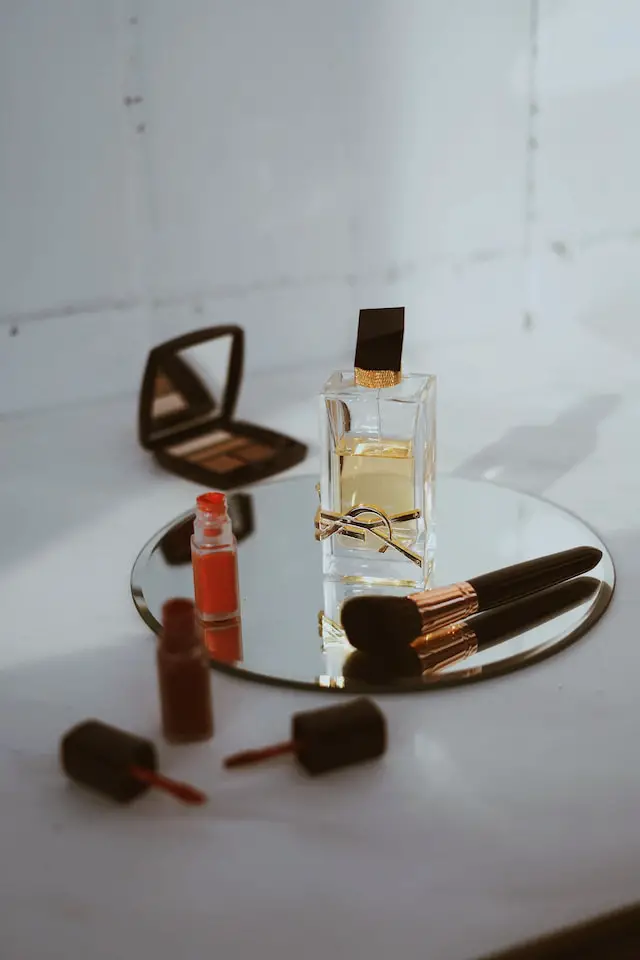 It might be difficult to tell whether a brand is cruelty-free or not. When it comes to brands that are cruelty-free yet are owned by non-cruelty-free brands, the situation becomes even more confusing.
It is crucial to remember, however, that while some brands do not undertake animal testing in their exclusive testing labs, they hire third parties to do so.
Brands have also been known to employ materials from vendors who conduct animal testing.
By far the most common sort of animal cruelty documented in the industry occurs after the final items are manufactured.
Many cosmetics companies follow post-production testing guidelines. The brands accept because they want to gain access to huge markets like Mainland China.
In the near future, things may alter. Many companies have realized this and are attempting to resolve the issues.
But, until then, there are some excellent, high-end premium cruelty-free beauty items to choose from that rival YSL.