Clean beauty, in an essence, pertains to skincare products which are "free of harmful substances."
This usually indicates that clean beauty firms choose natural components over synthetic ones that have been declared safe for consumers' health and the environment.
Clean beauty is an outright rejection of traditional cosmetics brands and their usage of potentially harmful substances like parabens, formaldehyde, hydroquinone, talc, artificial scents, artificial pigments, Sodium Lauryl Sulphate (SLS), phthalates, Triclosan, compounds of aluminum, BHA etc.
The clean beauty movement began in lockstep with the health industry, particularly clean-eating and detoxification, which has seen an uptick in demand for products with fewer, clean chemicals.
It also develops from consumers' rising awareness of stricter cosmetic ingredient rules and increased knowledge of irritant-causing chemicals.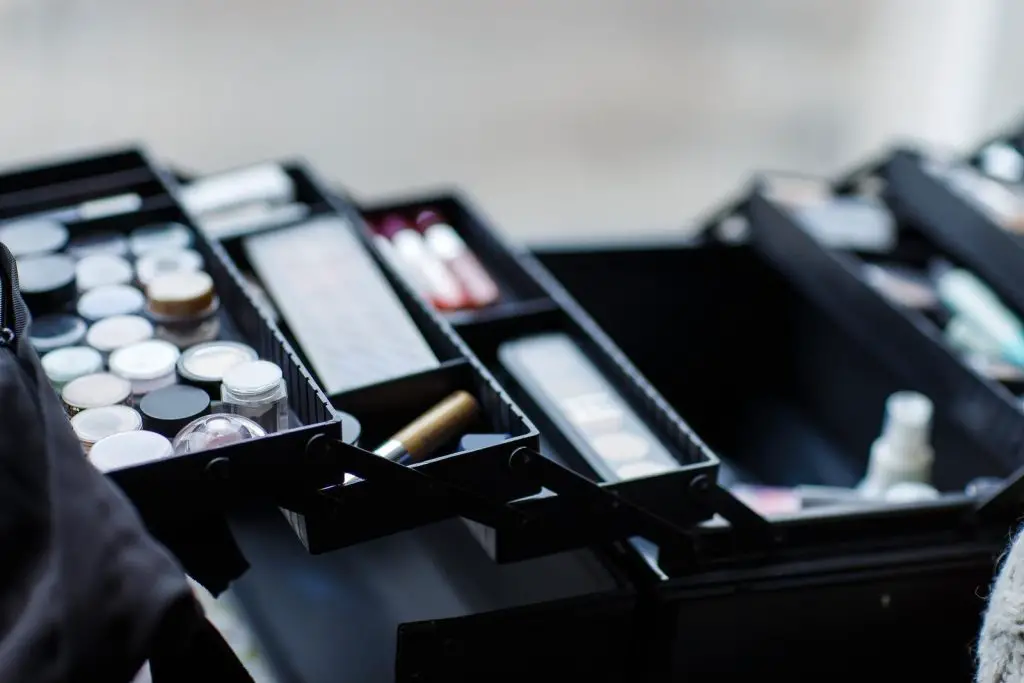 The clean beauty revolution was the first to bring attention to what we were placing on our skin and hair on a daily basis.
It urges customers to examine substances, especially those that are harmful, cause irritation, or are carcinogenic or endocrine disruptors in the worst-case scenario.
Prior to clean beauty, most people didn't care about what was in their skincare or whether it was potentially dangerous.
The rise in skin hypersensitivity and awareness of probable irritations produced by synthetic substances are regarded to be major contributors in this shift in behavior.
Consumers now prefer skincare products with straightforward ingredient listings.
Victoria Beckham Beauty was founded in 2019 by Sarah Creal and Victoria Beckham, built on two main principles: luxury makeup and clean beauty.
The duo has worked hard to disrupt the market and build a future where goods like theirs are cleanly formulated, ecologically minded, cruelty-free, and high-performing.
'Clean' at Victoria Beckham Beauty goes well beyond the basic requirement of formulating without elements that have previously been outlawed around the world.
Is it vegan?
The phrase "cruelty-free" has no legal definition. To various people, it can mean different things.
However, the term "cruelty-free" is commonly used to denote the absence of animal testing. Animals are not tested on the components, formulations, or finished products at any level of product development.
'Vegan' has no conventional or legal meaning, much like the term 'cruelty-free.' However, it usually means no animal by-products or animalderived substances.
Animal-derived components can be replaced by plant-based and synthetic replacements. However, simply reading the ingredient list isn't always enough to determine whether a product is vegan.
Luckily for us, Victoria Beckham Beauty clearly states that all of its products are cruelty-free, and most are vegan.
They have labelled all their veganmerchandise clearly in the descriptions and try to use a very limited amount of animal derived products in their brand.
They state on their website that no extra fillers or outmoded materials are used in their stringent "clean + lean" approach to make high-performing, skin-loving products utilizing only safe, socially, and environmentally responsible components.
Victoria Beckham Beauty believes in transparency and so, the detailed list of excluded ingredients is available on their website for their consumers.
They also maintain an Ingredient watchlist which lists the ingredients they constantly monitor in their products for safe and responsible use.
These include allergens, alcohols, GMOs, animal-derived ingredients (such as carmine), palm oil, mica, silicones etc.
Is it ethical?
Victoria Beckham Beauty has stated that it is completely cruelty-free.
They, their suppliers, and any third parties do not experiment with finished products or components on animals.
They also do not sell their products in countries that need animal testing.
Each of its goods is packaged with minimum plastic, using pre-used, repurposed, and recyclable materials. Some of its packaging, in fact, dissolves readily in water.
The brand focuses on minimizing plastic use in packaging. To ensure responsible sourcing, all of their cartons and shipping boxes are made of recycled materials.
Thousands of items have been dispatched using entirely biodegradable corn foam packing materials instead of plastic bubble-wrap which dissolves when placed underwater.
They ensure partnership with Responsible Mica Initiative members to ensure that their products only include Mica that has been responsibly obtained and no child labor is involved.
They also are determined to procure only palm-derived goods that have been rigorously verified to meet the principles and standards of the Roundtable on Sustainable Palm Oil (RSPO) for sustainable palm oil production.
Their internal R&D specialists examine and update their Excluded Ingredients List on a regular basis to reflect new safety information and concerns about potential toxicity, allergens, and sensitivities.
However, because Victoria Beckham Beauty is not 100% vegan, they are not certified by organizations to be completely cruelty-free.
As per the FDA, carmine – an animal derived product – is the only vividly red pigment permissible for usage around the eye area. The colour of the pigment cannot be achieved by any plant alternatives.
Victoria Beckham Beauty states that where possible, they avoid the use of carmine. However, it cannot be completely substituted.
Clean beauty holds mainstream brands liable for their use of potentially harmful and poisonous substances by refocusing our attention on the ingredients in our skincare and advocating for more natural, sustainable, and higher-quality ingredients.
Now that they know what to look for, people are no longer content with taking skincare ingredient lists at face value.
Traditional brands are under pressure to improve if they want to retain their customer base.
Victoria Beckham Beauty was built on the belief that beauty should enhance and complement your active lifestyle.
They pledge to push the boundaries of cosmetic chemistry in order to get the greatest possible outcomes while using only the safest components available.