A strong brand is something Yankee Candle seems to have in spades, and it is one of the most popular candle companies.
With so much emphasis on scented candles, how does Yankee Candle differ from its cruelty-free counterparts?
Whether you're vegan or just trying to protect animals, going cruelty-free is always the best move.
Therefore, I decided to do some digging to find out if Yankee Candle is cruelty-free or not.
Is Yankee Candle cruelty-free?
The Yankee Candle adheres to the principles of cruelty-free living. According to their website, they state that they are cruelty-free and that they do not test their products on animals.
The brand does not conduct any animal testing, even during the development or manufacturing of their products.
The above is what they claim, lets find out for ourselves exactly what their candles are made from.
Yankee Candles Ingredients:
Wicks: The cotton wicks in Yankee Candles are made from 100% cotton.
Essential oils: In order to give their candles a fragrance, many of their candles use essential oils. The most common essential oils used for their candles are lavender and jasmine.
Fragrance extracts: They also use fragrance extracts in many of their candles to give them fragrance. For example, lavender and jasmine are common varieties.
Refined paraffin wax: Paraffin wax is a petroleum by-product that can be ground into a tasteless and odorless wax that can be molded into many shapes, including the cores of candles. Due to its low melting point, it is often used when burning, but it is known to cause health problems such as asthma attacks once it emits VOCs (volatile organic compounds).
Is Yankee Candle vegan-friendly?
According to Yankee Candle, its products are vegan. The Yankee Candle Company uses natural ingredients and is cruelty-free.
Some reports suggest that Yankee candles are vegan, with the exception of their Beeswax taper candles. The candlewicks, made of cotton, are also vegan as they are also made using natural ingredients.
There are two kinds of wax used to make their scented candles: beeswax and paraffin wax, which are the main components of their fuel source.
In addition, there is the possibility that some of the fragrance oils could also be made from animal origins.
The following Yankee Candle products contain animal byproducts:
Caramel Apple Candle – contains beeswax and carmine.
Long, thin taper candles – contains beeswax.
Are Yankee candles toxic?
There have been numerous reports in the media over the last few years about harmful toxins in household products, including scented candles.
Responding to an email inquiry, Yankee candles confirmed that they use paraffin wax.
According to them, paraffin wax burns cleaner and longer than beeswax or soy wax. In addition, it comes in various colors, so we can design our candles in whatever color and scent we like.
A study claims that candles made of paraffin wax emit gases such as alkanes, alkenes, and toluene. In spite of this, the European Candle Association disagreed with these claims, saying, "There have been no credible scientific studies that have shown that candle wax or paraffin wax is harmful for human health."
How do I know if Yankee Candle products are cruelty-free and vegan-friendly?
If you're looking for cruelty-free and vegan Yankee Candle products, we have a few tips on how to check if they are right for you.
Check the ingredients list
The first thing you'll want to do when looking at a product is to check the label or ingredients list. If any animal ingredients are listed, like beeswax or tallow, then it is not cruelty-free or vegan. The same goes for any artificial dyes or fragrances that are tested on animals.
Check the company website
Another way to find out if Yankee Candle products are cruelty-free and vegan is by checking their website for further information.
Is it ethical?
According to some people, Yankee Candle does not live up to its promise of sustainability.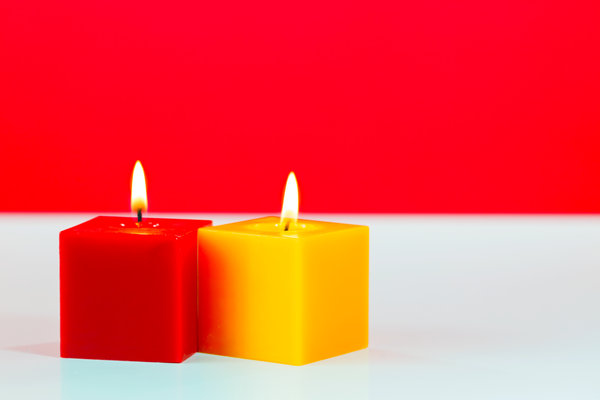 One of the biggest concerns is the amount of packaging used by the company – each candle is packaged in a glass jar or tin with a rubber seal and label printed on thick paperboard.
As a result, waste is generated both during the manufacturing process as well as afterward, when consumers discard the old jars or empty tins after they run out of wax melts.
What to do with old Yankee candle jars
If you're a Yankee Candle fan, you've probably got a few jars lying around. But what do you do with them?
These are some ways to keep it sustainable and avoid waste:
Make a lampshade.
Fill it with candy and add a ribbon for a great party favor.
Make a jewelry caddy out of an old jar lid that matches the candle's scent. Just drill holes in the lid and use them as dividers for necklaces and bracelets.
Use as decorative candle holders or even tealight holders! Just be sure not to leave them unattended if used with tealights because they can get really hot!
Fill them with potpourri or dried flowers and use as vases on display tables or countertops (but don't forget to keep them out of reach from little hands!).
Turn them into vases for fake plants by drilling drainage holes in the bottom of the jar and filling it with stones or pebbles at least halfway up each side of the jar (this will allow excess water to drain out).
Conclusion:
Even though this seems a little too good to be true, Yankee Candle is indeed cruelty-free. Their products are not tested on animals and its facilities do not test products or ingredients on animals as well. In my opinion, it's best to just go with a brand that doesn't test on animals at all.