Lindex is a European clothing brand that started as a tiny lingerie store in 1954.
Soon after its launch, the company started selling women's skirts and jumpsuits and then slowly began a kid's collection.
Since the products were cheap and had good quality, Lindex made a name for itself in Europe and later globally.
Today, Lindex has more than 450 stores and a huge presence online.
People love to shop from Lindex but have one question, is Lindex a fast fashion brand? Well, let's find out.
According to Lindex's sustainability report, in 2020, all its clothing lines had cotton (46%), polyamide (26%), polyester (10%), and viscose (7%). About sixty-eight percent of all the clothing lines were made from sustainable materials.
Since Lindex uses cotton as its primary fiber, it makes to buy it from sustainable sources. The band's cotton is certified by Global Organic Textile Standards.
As for synthetic fibers, by 2025, the brand aims to use 100% recycled materials.
Lindex pays close attention to the chemicals used in its production department. By 2025, it aims to eliminate all the hazardous substances from its supply chain, this action will ensure the safety of factory workers and marine life.
The brand has most of its suppliers in countries famous for the ill-treatment of laborers but Lindex claims to audit them regularly.
The brand makes all its suppliers sign a code of conduct that ensures labor rights.
All this makes Lindex sound like the perfect, most sustainable label, but the brand has issues too.
If you scroll through the Lindex website, you will find dresses as cheap as twenty dollars. We believe that no sustainable brand that cares about the environment and its laborers can price its clothes this low.
So our final verdict is that although Lindex is conscious of the environmental issues linked to fast fashion, the brand itself is not 100% fast-fashion-free.
Is Lindex an ethical brand?
Lindex does not own any factories. All its clothing items are prepared by independent suppliers, which the brand chooses very carefully.
Before partnering, Lindex presents the suppliers with the brand's code of conduct that a supplier must comply with.
Once the supplier signs the code of conduct, Lindex audits its factory to ensure all the rules are followed.
If auditors find the work environment satisfactory, the supplier starts getting orders.
Lindex believes that laborers in the supply chain must get fair wages, work in a safe and healthy environment, and not fear getting abused mentally and physically.
The brand is also strictly against child labor, forced labor, and gender discrimination.
Due to this, Lindex aims to achieve full transparency in its supply chain by 2025.
Every Lindex supplier will provide complete information about its sourcing as this is the only way to ensure no unfair activities are happening.
The brand audits all the factories routinely itself and through third parties. Lindex is also educating and training its suppliers to evaluate their working conditions themselves, as it will help them improve.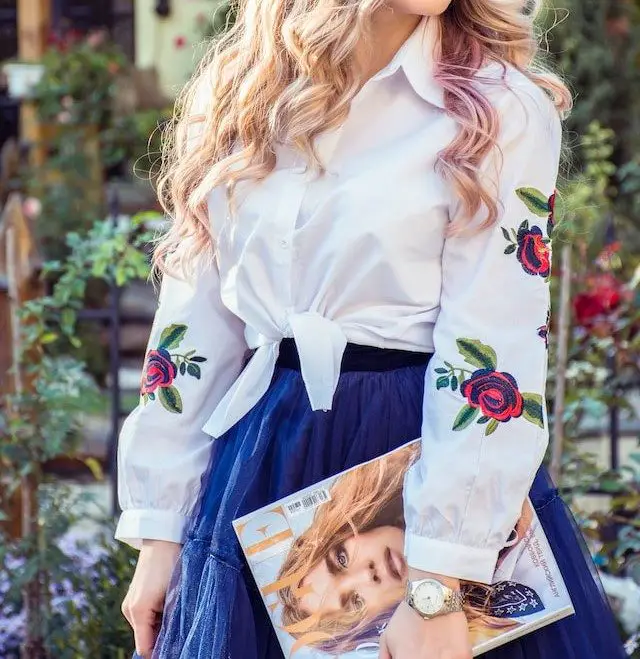 Lindex also urges its suppliers to pay the laborers a minimum living wage, but we must not ignore that Lindex has not fixed a minimum wage for factory workers.
The brand does not reveal the current salaries of the factory workers either.
As far as women's rights are concerned, Lindex has launched a campaign, "We Women".
This campaign urges the suppliers to employ more women and train them for a brighter future. Currently, this campaign is active in fifty-six factories in Asia, mainly in India and Bangladesh.
Is Lindex sustainable?
The brand understands its impact on the climate and provides specifications of greenhouse gasses emitted by all of its sectors.
The brand aims to reduce GHG emissions from its value chain by fifty percent. In the production area, Lindex's goal is to reduce its emissions by following the UN's Fashion Industry Charter for Climate Action.
Lindex also has several tips on its website to make customers understand how they can reduce environmental pollution.
The brand urges its customers to buy mindfully, take care of their clothes, and reuse or recycle them.
Lindex is also working on its circular fashion campaign, which is about making high-quality clothes that look and feel good. The brand believes it is the only way to make clothes last longer in people's closets.
High quality also means they can be reused by needy people, meaning they take longer to reach the landfills.
Lindex believes in producing clothes with sustainable materials. In 2020, the brand used cotton as its primary fabric.
Eighty percent of this cotton came from sustainable sources. But at the same time, Lindex used materials like polyamide and polyester in its clothes which are non-biodegradable.
The brand, however, aims that by 2025 100% of clothing lines will be made with recycled materials.
When it comes to water consumption, Lindex understands the strain its supply chain creates in third-world countries with limited resources.
The brand has taken steps like a Better Cotton Initiative and Better Denim Assortment to reduce the water consumed in growing cotton, washing, printing, and dyeing denim.
By 2025, Lindex intends to make all its sectors understand the need to make responsible choices about water consumption while setting goals to reduce it.
From this, we can conclude that Lindex has several praiseworthy practices but to become 100% sustainable, it must meet all its goals.
Final verdict?
Most of the information on the Lindex website is about its future goals. The brand provides a complete list of all the factories that manufacture and process articles for the brand.
On the fashion transparency index, Lindex has made a place amongst brands that are forty-one to fifteen percent transparent.
The reason for the low score is the lack of information regarding Lindex's Covid-19 policies.
Another thing worth mentioning is that out of 174 of its factories, the brand only audited 62.
Lindex deserves appreciation for such goals, but until they become a reality we can not call the brand one hundred percent ethical.