What comes to mind when you hear the words "fast fashion"? Affordable, trendy clothing? Yes, that's exactly what fast fashion means.
Also, when someone talks about fashion brands, we picture Tommy Hilfiger, Zara, H&M, and Forever 21.
Wait, there's another quality brand, Joe Fresh, an expert in providing customers with top-notch yet affordable clothing.
But what is fast fashion? And is Joe Fresh considered a part of it?
In this post, we'll look closely at fast fashion and see how Joe Fresh stacks up. Moreover, this article will shed light on the ethical and sustainability policies of the brand.
About Joe Fresh
Joe Fresh is a Canadian fashion retailer founded in 2006. The company manufactures a wide range of clothing and accessories for women, men, and children.
Its products are famous for being stylish, affordable, and timeless. Joe Fresh aims to provide everyone with modern, stylish, and affordable apparel.
Joe Fresh has over 200 stores across Canada and outlets in the United States, Europe, Asia, and the Middle East.
In addition to its brick-and-mortar locations, Joe Fresh also operates an online store.
The brand is also constantly innovating its manufacturing process to ensure the products have the highest quality. The company has a team of designers who create new collections every season.
Joe Fresh is committed to providing its customers with stylish, well-made clothing at an affordable price. This commitment has helped them become one of Canada's leading retailers.
Joe Fresh is a great place to start, whether you're shopping for a new outfit or just looking for some inspiration.
Is Joe Fresh Fast Fashion?
There is no single answer to the question "whether Joe Fresh is fast fashion."
Regarding fashion, there are two main types of clothing: fast fashion and slow fashion. Fast fashion is produced quickly and cheaply to keep up with the latest trends.
So, where does Joe Fresh fall on this spectrum?
While Joe Fresh does produce some clothing quickly and cheaply, it also offers several slower, higher-quality items.
However, some argue that fast fashion is more about the business model than the quality.
For example, many fast fashion brands produce their garments in overseas factories where labour costs are low. In contrast, Joe Fresh manufactures the majority of its clothing in Canada.
As a result, it is challenging to categorise Joe Fresh as either fast or slow fashion.
However, one thing is sure; Joe Fresh is a great place to find stylish clothes at an affordable price. This facility makes it a popular choice for budget-conscious shoppers.
Is Joe Fresh Ethical?
Many have raised concerns over the brand's ethical practices over the years. Joe Fresh has also been accused of using child labor, forced labor, and unsafe working conditions.
For instance, in 2013, a fire at a Joe Fresh factory in Bangladesh killed over 100 workers.
The factory had been cited for numerous safety violations, including locked fire exits and combustible materials stored near heat sources.
After the fire, reports revealed that Joe Fresh was also using child labor in its factories.
In other factories too, the reports of forced labour and unsafe working conditions have come forward from time to time.
Nonetheless, the brand has also taken steps to improve factory working conditions. The company has implemented a new code of conduct that requires suppliers to provide safe working conditions and fair wages.
In addition, it has partnered with NGOs to support workers' rights.
Also, Loblaws, Joe Fresh's parent company, is the first Canadian company to sign the 2013 Accord on Fire and Building Safety in Bangladesh.
According to this accord, the brand shall work to improve the working conditions in the garments factories in Bangladesh.
Where Does Joe Fresh Get Its Clothing?
You may have seen Joe Fresh clothing in stores like J.C Penney, Macy's, and Kohls. But do you know where the company gets its clothes?
Joe Fresh is a private label brand, meaning the company designs and markets its products. However, it outsources manufacturing to other companies.
Joe Fresh clothing is made in various countries, including Bangladesh, China, India, Vietnam, and Sri Lanka.
The company has come under fire for sourcing from factories with poor working conditions. However, it has made strides to improve its supply chain and ensure that its workers are treated fairly.
Joe Fresh audits factories and partners with organisations like the International Labour Organisation. As a result of these efforts, Joe Fresh has become one of the leading retailers of affordable yet stylish clothing.
Does Joe Fresh Practices Sustainability?
Sustainability has become an essential factor in the way many companies do business. To appeal to eco-conscious consumers, brands must demonstrate a commitment to sustainability.
When it comes to sustainability, Joe Fresh is committed to doing its part. The brand sources its cotton from farmers who use sustainable growing practices.
In addition, Joe Fresh uses recycled materials in some of its products. As for waste reduction, Joe Fresh has implemented many initiatives, including a recycling program for clothes and textiles.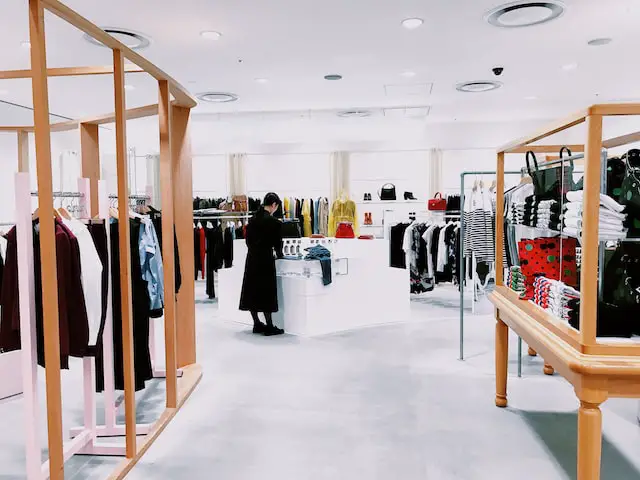 The brand also partners with George Brown College to study and research textile recycling. This will help Joe Fresh devise new ways to recycle textile waste and make new fibre.
The brand also emphasises energy efficiency in its manufacturing process, using LED lighting and solar power.
Overall, Joe Fresh is doing its part to practice sustainability and make our planet more livable.
Conclusion
Broadly, Joe Fresh's ethical and sustainability practices indicate that it can't be fast fashion. The brand also focuses more on quality but keeps the prices within an affordable price tag.
So, whether you want a dress for a wedding or a cute top for a birthday party, Joe Fresh is the place to go.