Zara is a Spanish fashion retailer brand. it was founded in 1975 by Amancio Ortega and Rosalia Mera.
The brand is based in Galicia, Spain and its headquarters are also located in Arteixo, Spain.
Zara is without a doubt one of the leading brands in the fast fashion industry and its popularity surpasses all other brands in the fast fashion industry.
Zara gives tough competition to the other giants of the fast fashion industry like H&M and it can be said that it is the number one fast-fashion brand out there.
Zara is owned by the largest fashion retailer Inditex. Inditex owns seven well-known brands that include Zara, Zara Home, Oysho, Pull&Bear, Massimo Dutti, Bershka, and Stradivarius.
Zara is the first brand of Inditex and it is the most successful and popular one too. Zara is an internationally recognized brand and its clothes are sold worldwide.
Zara opened its first store in A Coruna, Spain 47 years ago and now it has more than two thousand stores all around the world.
The reason for Zara's success and its rise in popularity is that it made fashionable clothing affordable for middle-class people.
Zara's products include tops, dresses, suits, swimwear, loungewear, knitwear, jackets, coats, shirts, skirts, hoodies, sweatshirts, bags, shoes, beauty products, perfumes, etc.
Is Zara Considered Fast Fashion?
Zara is considered a king of fast-fashion brands. It can be considered a pioneer and inventor of fast fashion.
Zara made fast fashion successful in the fashion industry. It is said that Zara was the first brand to master the art of producing and selling fast fashion and it paved the way for other fast fashion brands.
Zara is considered a fast fashion brand because of how fast it drops new products. Its production time is too fast as compared to other luxury and high-end brands.
Zara simply follows trends and introduces new trends and styles to customers almost every other day.
Fast fashion brands like Zara quickly bring new clothing styles from catwalks to their stores and websites. Such clothing pieces are cheaply made with low-quality materials in a short time.
It only takes fast fashion brands a few days to make new products and clothes from scratch and brings them to their customers quickly to keep up with the trends.
Some people may think that Zara is not a fast-fashion brand as its products are not so cheap and affordable but rather expensive for some people. However, it is not true.
Some of the products at Zara might be a little expensive but most of them are affordable and sold at considerably low prices.
The prices of Zara's products are greatly lower than the products of luxurious and high-end brands available out there.
This is also why Zara and the other fast fashion brands like Zara are gaining so much popularity nowadays.
Most people in their teens and twenties who love to try new fashion trends can't afford the luxurious clothing of high-end brands and have no choice but to shop from cheap fast-fashion brands like Zara.
Even though the quality of the clothes bought from such brands is not often satisfactory, people still can't stop themselves from purchasing clothes from these brands because of their attractive designs and low prices.
Does Zara Use Child Labor?
Zara has been accused of using child labor and forced labor many times in the past. It has been accused of using child labor and forced labor to produce clothes at a low cost.
The laborers were forced to work in inhumane conditions and for the long hours in the factories of Zara in Brazil and China.
Zara is guilty of using sweatshops and cramped working places with the worst conditions to develop its products faster and with big profits.
Is Zara Ethical?
No, Zara cannot be considered an ethical brand because of its unethical practices and low standards for making its products.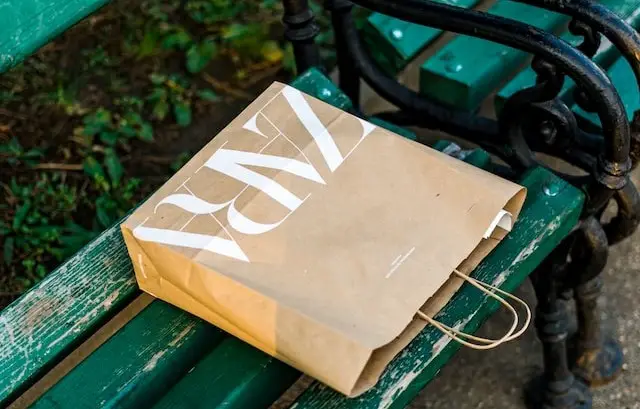 As popular as Zara is for its trendy clothing with affordable prices, it also has a bad reputation for being an unethical fast-fashion brand.
While shopping from Zara, it is crucial to consider the fact that you might be shopping from a brand that is harming and polluting our world in many ways.
Why is Zara Unethical?
Firstly, it is important to note that Zara does not seem to have a sustainability section on its website.
Zara does have a few plans to be sustainable like using recycled packaging and it also worked with charities that might make it look like a truly sustainable and ethical brand but it is still failing in many areas.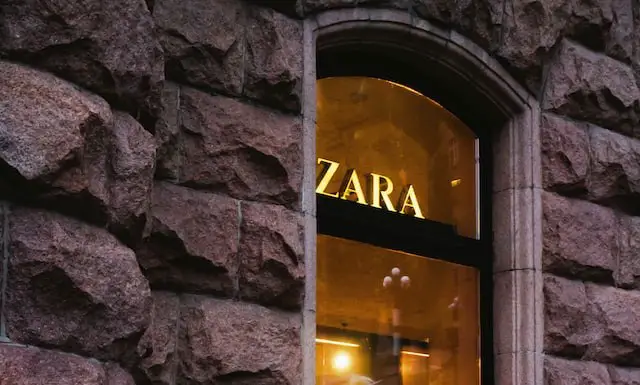 Zara does not treat its worker fairly. It is not paying fair wages to its workers and they have to work in bad working conditions.
Zara does not have any concrete plans to reduce waste production and develops its products in an eco-friendlier way. It is not achieving its goal to reduce greenhouse gas emissions.
Zara does have a basic Animal Welfare Policy aligned with the Five Freedoms. However, the brand still uses wool, leather, down, and exotic animal hair.
Zara does not have any plans to minimize the usage of water and eliminate the use of harmful chemicals to avoid polluting our waters and ecosystem.