James Charles Dickinson is 23 year old YouTuber famous for his iconic makeup looks.
With over 25 million subscribers, James has made it to the list of the world's most famous YouTubers.
James Charles is no less than a make-up icon. Women across the globe follow him religiously for his stunning makeup tutorials and reviews on recently launched cosmetics.
His fame comes from being an artist and a critic. That is why when James announced the launch of his very own eye palette, fans and haters had a lot of expectations.
Some fans wanted the palette to have the most remarkable, long-lasting shades, made with the best ingredients, and some wanted the palette to be affordable. But there was one thing they all wanted from the make-up diva.
Any guesses? It was a certificate from any organization such as PETA or Leaping bunny to prove that the palette would be cruelty-free.
After a lot of anticipation, James Charles's palette was released in 2018 in collaboration with Morphe. The brand is well known for its wide range of eyeshadows, make-up brushes, and skincare.
The palette named, James Charles x Morphe Artistry, is a dream come true for every make-up lover. It has 5 rows of eye shadows, with colors ranging from matte cream to burnt orange and shimmery ice blue.
The gorgeous colors and James's claim that these shades are everything one may need to produce the most stunning eye looks were enough to make the fan go ga-ga.
Everything seemed perfect except for one thing. The doubts about the palette being cruelty-free. So, is James Charles's palette tested on animals at any stage of its production?
Before we answer that question, let's look at what being a cruelty-free brand means.
A brand is 100% cruelty-free if:
None of the individual ingredients used for manufacturing the brand's products are tested on animals.
None of the brand's final products need to go through animal testing.
The brand does not have a contract with a third party that carries out animal testing on its behalf.
The brand's suppliers do not indulge in animal testing.
The brand is not selling its products in a country that makes animal testing of cosmeceutical items mandatory.
Lastly, and most importantly, the brand has a logo from an internationally recognized organization that supports the cruelty-free movement.
Now that we know what to look for when researching cruelty-free products let's see if James Charles's palette fits the criteria.
According to Morphe's official website, the brand is 100% cruelty-free. Morphe claims that they do not test any of their products on animals.
Neither do they test their ingredients on innocent animal subjects. Instead, they hire healthy human candidates for research purposes and test them around experienced medical experts.
But the question is, is this claim enough to prove that a brand does not test on animals?
The answer is pretty obvious. No. It is 2022, and we can not close our eyes and accept whatever these brands say.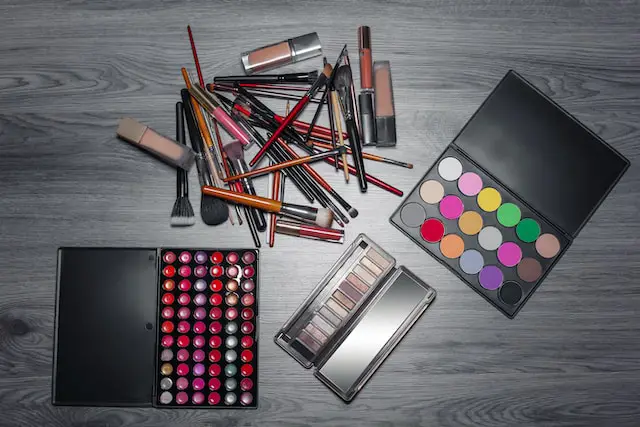 We discovered that Morphe is not selling James Charles Palette in mainland China. This means that it probably does not perform animal testing, but we still can't label it as cruelty-free until we see a certificate.
So right now, James Charles's palette lies in the grey zone. Being in the grey zone means it is unclear whether they carry out animal testing at any stage of manufacturing.
Is James Charles Palette Vegan?
Vegan cosmetics are taking over the cosmeceutical industry for all good reasons. Not only do vegan cosmetics protect animals, but they also protect human skin. Yup, you read it right. Vegan cosmetics are far better for your skin than conventional ones.
To understand how vegan products are better for the skin, first, you need to know what they are. Vegan products are the ones that do not contain any animal products or by-products.
The absence of animal ingredients makes these products less irritating. They also contain lower quantities of complex, harmful chemicals and more organic ones such as aloe vera gel.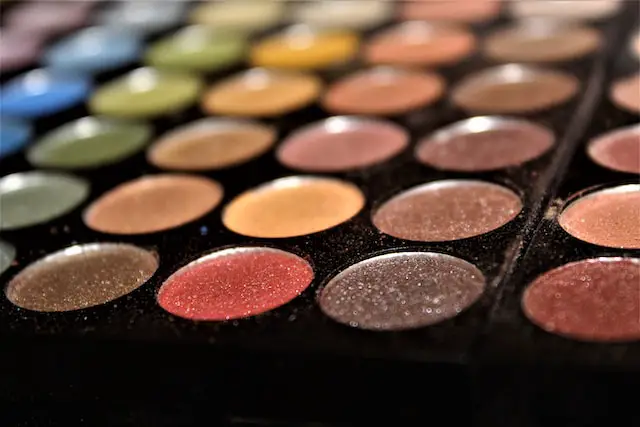 These qualities make vegan cosmetics suitable for sensitive skin and give a hydrated, youthful glow.
If we talk about Jame Charle's palette, its status of being vegan is unclear.
Although the palette is in the vegan section of Morphe cosmetics, some experts claim that it has some quantity of carmine in it.
Carmine is a bright red pigment obtained from boiling a beetle called cochineal bugs. If this claim is correct, James Charles' palette is not vegan-friendly.
Is James Charles' Palette ethical?
The palette is free from parabens, sulfates, and EU allergens. Furthermore, 82% of the ingredients used in the manufacture do not cause any harm to the users.
So, we conclude that James Charles' palette is safe for usage, but it is not a part of ethical beauty. This is because it lies in the grey zone for its stance on being vegan-friendly and cruelty-free.