If you have been seeing a popular activewear brand all through your TikTok and Instagram feed, then you've come to the right place. Halara is a Hong Kong-based activewear brand that became popular due to TikTok's "In My Feels" dress.
Halara has this "take it easy" manifesto and puts it in to provide stress-free and high quality athleisure clothing to women. This brand believes in making athleisure fun, exciting, and a way of self-expression for everyday use.
You can find a wide range of designs and styles along with the classics in athleisure wear. Halara claims to use advanced tech to provide premium quality clothing 365 days.
It has partnered with some amazing manufacturers that make sure that you experience quality on every purchase. Along with the activewear, you can also shop for some featured products.
These products like yoga pants, your basic joggers, and much more. This brand also offers amazing deals and has sales going on for your fun shopping experience.
Sustainability Goals
As a clothing brand, Halara certainly understands the importance of having sustainable sources and products. The production level of the clothing is closely monitored by the professionals here and it is made sure that the process is waste-free.
This allows you to buy amazing activewear at super affordable prices for any season. With this kind of production, there is zero waste and no waste for the landfill. Now that is an affordable and eco-friendly stop-shop right there.
What To Expect?
When you go to the website, you see all these skinny models with some black and Asian women. It does have plus-size products but the social ads don't really portray that.
Unlike most of the fast fashion brands, Halara has started putting plus-size women on the front page which is an inclusive approach.
The fabric of the leggings and tops is pretty soft and flexible which is a plus.
One of the reasons that Halara became popular is that it is a dupe of the brand Outdoor Voices.
Halara's size chart, almost like every other fast fashion brand, is messed up. The target audience is majorly US women and the size listing for XL does not go accordingly. This makes shopping for the right size a bit tricky and difficult.
Halara customer service is not something you should be looking forward to. They have this chat feature on the website but no one really responds. And as for the email service, you won't be getting any responses quickly on that either if you want to address any issues with your order.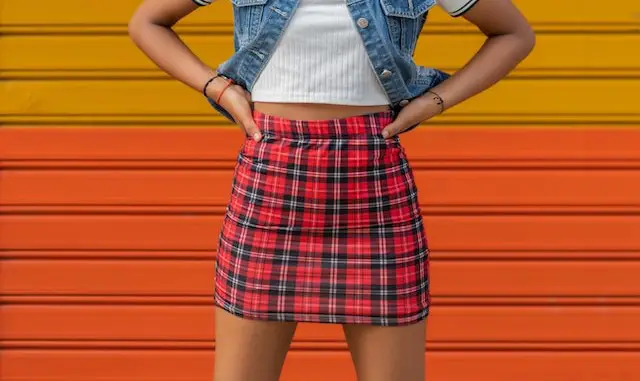 This makes us think about the return policy of this brand. If you have found a defect in your clothes or have gotten the wrong size, the return policy is a bit sketchy.
You need to email the customer service about it as per the website, but with late responses, you won't be getting near solving the issue.
There are some reviews on Reddit that say that Halara is a drop shipping brand and mostly sources all of its clothing from Alibaba or Aliexpress. This case is possible and the only thing that would make you think otherwise is the original pictures used for marketing by the brand.
Is It A Scam?
Halara is most certainly not a scam. What you get from here is on the website so there's that. The clothing does look the same, unlike Shein. The drawback is that it is not for everyone which means that for a plus-size woman you are getting a perfect size.
The size listing on the website for plus-size women is wrong. So if you are a small and thin woman, you can certainly like the clothing for everyday workout sessions.
Some tips you need to keep in mind while shopping at Halara are;
Try using a credit card that can later on protect from fraud or any kind of payment issue, just in case.
Do pay attention to the size charts. Always go for a size up.
Do your research about the reviews of the clothing other than Halara website reviews.
If you don't want to receive tons of emails from them, register with the email you don't use that much.
Overall Halara claims to be a sustainable brand but just like any other fast-fashion brand, you won't find any sources supporting the claim. It is the best website for women who are skinny and petite.
Plus size women would definitely struggle here to find the best fit for themselves. So affordable activewear with reasonable delivery time and a variety of designs is something you should definitely check out for your daily workouts.