Haircare is a vital part of your personal care routine. Only a reliable and premium quality haircare brand can fulfill all your hair needs to look chic.
If you are mindful of your healthy hair, you must have come across Goldwell. It is a popular haircare brand that does wonders for every hair type.
But is it cruelty-free? It is a question that you and every animal lover ask frequently.
In this article, you will know whether or not Goldwell tests on animals. Moreover, we will also provide information on Goldwell's stance on animal testing and veganism.
About Goldwell
Goldwell is a professional haircare brand that offers a range of high-quality products. It was founded in 1948 by Hans Erich Dotter, and it is now distributed in over 60 countries globally.
Goldwell is famous for its color-treated hair products designed to maintain the vibrancy of color-treated hair. The company's mission is to provide innovative, high-quality products that inspire creativity and deliver superior results.
Overall, the brand offers a range of shampoos, conditioners, and styling products. Goldwell's products are formulated with the brand's exclusive 'Kerasilk' technology, which helps nurture and revitalize the hair.
Goldwell's products are trusted by hairdressers and customers alike to deliver salon-quality results.
Whether you're looking to protect your color-treated hair or simply achieve beautiful, healthy-looking hair, Goldwell has the perfect product.
What Are the Criteria to Be Cruelty-Free?
Before exploring whether Goldwell is cruelty-free or not, let's first unravel the requirements to be cruelty-free.
Here are certain criteria that a brand must meet to achieve cruelty-free status.
Firstly, the brand must not test any of its products on animals. This includes both finished products and individual ingredients.
Secondly, the brand must not source any ingredients from suppliers that conduct animal testing.
Thirdly, a company should not sell products in a country where it is necessary to conduct animal testing by law.
Furthermore, the brand must have a formal policy prohibiting animal testing.
Lastly, the brand must be registered with a Cruelty-Free certification body such as Leaping Bunny or PETA's Beauty Without Bunnies program.
Is Goldwell Cruelty-Free?
Goldwell is not a cruelty-free brand. The brand directly or indirectly conducts animal testing of its products.
Also, some of its suppliers do tests on animals. In addition, Goldwell is not certified by any major cruelty-free organizations, such as Leaping Bunny or PETA.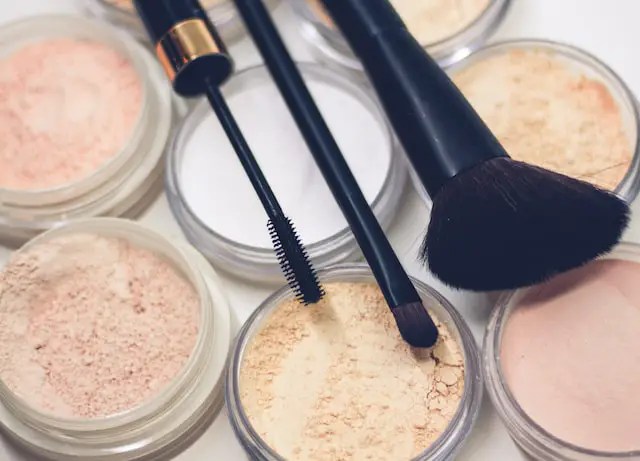 The brand has stores in China, a country that mandates every brand to test products pre-market.
Therefore, given these points, it is clear that Goldwell is not a cruelty-free brand and practices animal cruelty.
Does Its Parent Company Test on Animals?
Kao Corporation, a Japanese company, owns Goldwell. The company claims that it practically and morally supports the global community's commitment to abolishing animal testing.
However, this claim does come with certain exceptions. The company itself states that it conducts animal testing of products whenever and wherever necessary.
For instance, in markets such as China, the company cannot evade animal testing laws in any condition.
Are Goldwell's Products Sold in China?
Yes, the brand widely sells its products in China. Therefore, it also has to comply with all its laws, including animal testing.
This further verifies the fact that Goldwell is not a cruelty-free brand. So, if you want to avoid a brand cruel to animals, Goldwell is not for you.
Is It Vegan Friendly?
Overall, the brand is not 100% vegan. Goldwell uses animal-derived ingredients in some products.
However, the majority of its products are vegan and do not contain any animal-derived ingredients. Its vegan-friendly products include its popular shampoos, conditioners, and styling products.
It is important to note that not all Goldwell's products are suitable for vegans. For example, its colorants and treatments may contain traces of animal-derived ingredients.
As such, vegans should check the ingredient list of each product before use. Nevertheless, Goldwell is a vegan-friendly haircare brand that offers various animal-free products.
Is Goldwell Ethical?
The brand has been operational for over 50 years and is strongly committed to ethical practices. Goldwell only uses sustainably sourced ingredients and packaging.
Moreover, except specifically required, it has a strict no animal testing policy.
Also, the brand has a strong commitment to everyone's safety. Therefore, it has implemented strict testing protocols to ensure that its products are safe for humans and animals.
Apart from manufacturing policies, Goldwell also participates in many charitable initiatives too. For instance, it regularly donates to organizations that provide hair care services to low-income individuals.
Largely, Goldwell is a socially responsible company committed to positively impacting the world.
Are Goldwell's Products Sustainable and Eco-friendly?
Sustainability and eco-friendliness are important considerations when choosing any product, and hair care products are no exception.
Fortunately, Goldwell is a brand that takes these issues seriously. All of its products are kind to your hair and the environment.
In recent years, Goldwell has worked hard to become more sustainable and eco-friendly. The company has also completely eliminated harmful chemicals from its formulas.
The brand uses sustainable packaging whenever possible. In addition, it offsets its carbon emissions and supports several environmental initiatives.
Overall, Goldwell is committed to making positive changes that benefit both the planet and its customers.
Last Words
In conclusion, Goldwell may not be the brand for you if you are fully against animal cruelty. The brand and its parent company, still to date, practice animal testing either directly or through third parties.
Also, the brand is not transparent to the customers in most of its policies, including product manufacturing and testing. So, you can't be certain which products are cruelty-free and vegan.