Formil is a product of the German international discount retailer chain, Lidl. Lidl has more than 11,000 stores in thirty-one counties around the United States and Europe.
Vegan products are becoming more popular and their demand is increasing with each passing day. Lidl is also contributing to society by producing various vegan products and helping those people who want to buy cruelty-free and vegan products.
Formil Bio Laundry Gel and Formil OxiAction Stain Remover are quite popular but are they cruelty-free and vegan? Let's find out.
Is Formil Laundry Liquid Vegan?
Yes, Formil is vegan-friendly. Lidl has a wide range of vegan and cruelty-free products and Formil is one of them.You don't have to feel guilty while washing your clothes with Formil.
It is approved by the vegan society and the hypoallergenic approved of Formil too so it is the best choice for you if you are looking for a good vegan detergent or laundry liquid.
Is Formil Cruelty-Free?
Formil is animal cruelty-free. It is aLeaping Bunny approved brand. The Leaping Bunny Program is the standard certification to recognize products that are not tested on animals and it is the standard certification to determine if a product is cruelty-free.
It makes it clear that no animal tests were used in the production of Formil products. The Leaping Bunny certificationmakes it easier for us to trust Formil and use it without any hesitation.
Is Formil Ethical?
We made sure that Formil is Vegan-friendly and cruelty-free but is it ethical? Formil is a product of Lidl so let's take a look if Lidl and Formilare ethical or not.
Basic Worker's Rights.
Lidl is doing well enough by having a satisfactory policy for child labor to protect the rights of their workers. Lidl is working associatively with some other suppliers for this and also for working hours and pay of their workers to protect their rights.
Still, there are some other areas where Lidl is lacking. They failed to verify the supply chain audits of the company by associating with other non-government organizations or trade unions.
Their bad auditing and reporting process is making it unclear for us to conclude if the worker's right to the rest of the supply chain is not neglected. So, their overall rating is not good for workers rights.
Animal Cruelty-Free.
We are clear about the fact that Formil is completely cruelty-free and there were no animal tests used in the process of production of Formil products.
However, that is not the case with Lidl. Lidl sells meat that makes it unqualified to be called completely cruelty free.
Packaging.
Formil uses recyclable packaging for its products. This step of Formil is appreciable because recyclable packaging is extremely beneficial for our environment.
This way we can reduce waste and make the world a bit more eco-friendly.
Bio and Non-BioDetergents.
Formil has both bio and non-bio products for its consumers.
The main difference between bio and non-bio detergents is that bio detergents contain enzymes while non-bio detergents do not contain enzymes.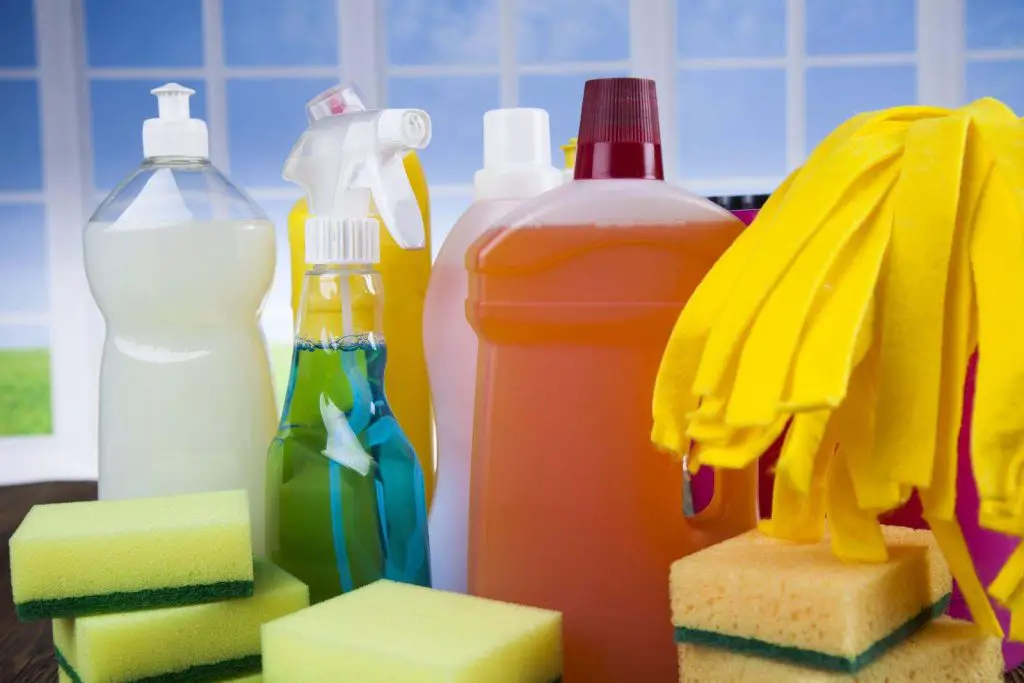 Enzymes are effective in cleaning and removing oily and greasy stains on clothes but the disadvantage of enzymes is that enzymes are not so great for sensitive skin and they can also ruin some materials like silk and wool.
Non-bio detergents are good for sensitive skin as they are not so harsh on the skin. Non-bio detergents are better for colorful clothes too because enzymes can damage the colors and make the colors fade.
A Quick Review of Formil.
Here is a quick review of Formil. Check out the pro and cons of using Formil.
PROS OF USING FORMIL.
Formil laundry detergents are one of the best smelling laundry detergents available in supermarkets. Its nice smell can make you feel even more refreshed and clean.
Formil stain remover is of good quality and can remove stains effectively, especially on cotton and polycotton.
Formil stain remover does not ruin white clothes and preserves the white color, especially cotton and nylon.
Formil stain remover does not reduce the brightness of the colorful clothes.
Formil laundry gel comes with a measuring cup making it easy for its consumers to use.
There are clear instructions about the usage on the packaging.
It is cheap and the quantity is quite generous. its amongst the best lot of stain removers.
CONS OF USING FORMIL.
Formil stain remover is not ideal to use on the wool.
It may be best for coffee or tea stains but the Formil stain remover is not ideal for removing foundation or darker lipstick marks.
It tends to leave a little residue after every use in the dispensing drawer.
Formil stain remover is not so great for polycotton and nylon, these materials showed signs of greying after a few washes.