Laundry bottles with loads of harmful chemicals stuck in them go to landfills every day. And the nasty surfactants containing phosphate-rich substances are being dumped into the world's sewerage systems every time you wash your clothes.
These harmful substances slowly leach into the environment leading to water pollution, death of aquatic animals, and eutrophication. So, we can surely say that the planet hates laundry day even more than we do!
Thankfully, we have sustainable and eco-friendly laundry detergent options available that are safe to earth and can clean your clothes effectively.
We have rounded up a list of a few of them, so let's get started.
1. Cleancult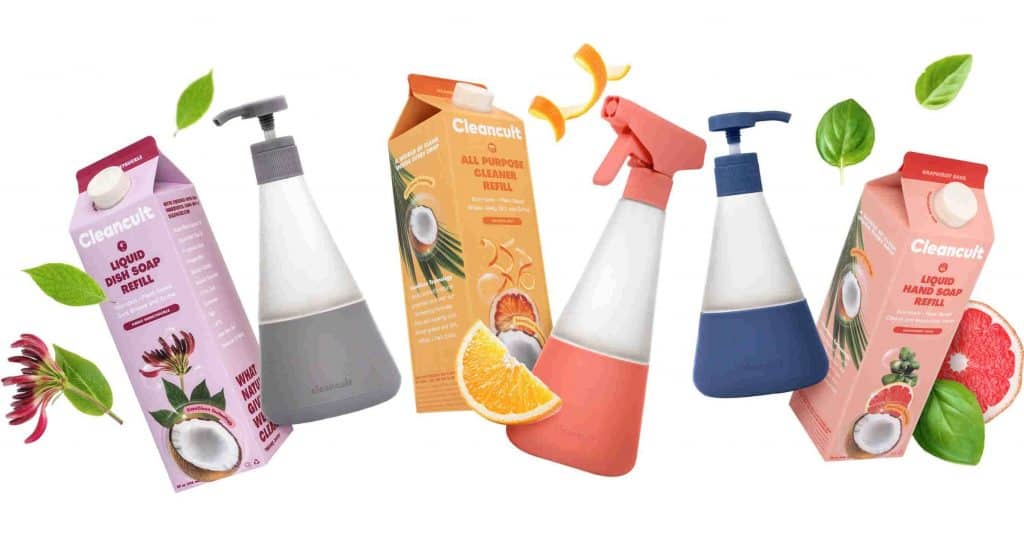 Cleancult liquid detergents contain plant-based and biodegradable ingredients. These detergents come in refill bottles and are HE safe.
They are certified by a leaping bunny. They are phthalate-free, paraben-free, GMO-free, and completely non-toxic.
The scents vary from juniper and sandalwood to sea spray and aloe. Cleancult detergent comes with a recyclable cap.
Moreover, it ensures 100% cleaning and stain removal from your clothes.
Website:https://www.cleancult.com/products/liquid-laundry-detergent-refill-sea-spray-and-aloe-32oz/
2. Dropps
Dropps laundry detergent pods are an all in one powerhouse. They help remove stubborn stains, keep clothes fresh and remove stinky odor.
These detergent pods use natural plant-based enzymes and polyvinyl alcohol.
PVOH is completely non-toxic and safe to use. Dropps detergent pods are dye-free, phthalate-free, paraben-free, and EPA safer choice certified.
They are HE safe and come in recyclable cardboard boxes.
Website: https://www.dropps.com/collections/laundry-detergent-pods
3. Tru Earth
Tru Earth laundry detergent strips are ultra-concentrated and made of 100% plant-based ingredients. They can easily handle any stain and stinky odor.
These strips are free from phthalate, paraben, dyes, animal-based ingredients, and palm oil. Tru Earth detergent strips are hypoallergenic certified by dermatologists.
These are cruelty-free, plastic-free, biodegradable, and the best eco-friendly alternatives. So, get your hands on this one to keep your family and mother earth safe.
Website:https://www.tru.earth/Laundry
4. Pur Home
Pur Home laundry detergent packs are made without harsh chemicals like phthalates, chlorine, or parabens.
This formula is perfect for all fabrics and powerfully cleans the dirtiest or stinky garments. It is made with all plant-based ingredients and is HE safe.
The detergent packs are available in lavender and citrus essence. Pur Home detergent is compatible with all machines and brings a bright color in no time.
These are cruelty-free and 100% vegan. Moreover, they are leaping bunny certified.
Website: https://shoppurhome.com/collections/laundry
5. Blueland
Blueland laundry detergent tablets are made with plant-based ingredients. They are cruelty-free and vegan. These laundry tablets are tried, tested, and proven by scientists.
Blueland detergent tablets give fast cleaning action and easily handle all the mess. They come in plastic-free, recyclable packaging. These tablets are completely zero-waste products.
They contain no chlorine bleach, ammonia, phosphates, phthalates, or parabens. Their certification from leaping bunny, HE, and USDA make them the best eco-friendly alternative to traditional laundry detergents.
Website: https://www.blueland.com/collections/laundry
6. Meliora
Meliora laundry powder detergent is a vegan and plastic-free alternative to typical laundry detergents. It is made with natural ingredients like skin-softening coconut oil, baking soda, etc.
This detergent contains no dyes, synthetic fragrances, and additives. It easily removes stains and makes getting through piles of dirty clothes easier.
Meliora detergents are available in different scents, all derived from certified organic essential oils. They come in reusable plastic-free containers.
Moreover, they are HE safe and compatible with all washing machines. Website:https://meliorameansbetter.com/collections/laundry
7. Etee
Etee's laundry detergent powder gives high performance without any harsh chemicals. It is completely safe for your families and the planet. The powder is plastic-free and super concentrated.
This detergent powder is PVA/PVOH free and removes the toughest stains without relying on chlorine bleach, phthalate, phosphates, or parabens.
Ette's detergent powder comes in plastic-free bags with biodegradable lining. Hence, it is a powerful eco-friendly alternative to laundry detergents.
Website: https://www.shopetee.com/collections/laundry
8. Kind Laundry
Kind laundry detergent sheets are made with biodegradable ingredients. They contain no harsh chemicals and are free of allergens, dyes, petroleum, artificial colors, phthalates, phosphates, petroleum, optical brighteners, or parabens.
But still, these sheets harness strong cleaning power. Kind Laundry detergent sheets are HE safe and compatible with all machines.
You can choose between ocean breeze scented and fragrance-free options. The sheets are completely dissolvable and come in a 100% compostable box.
Website: https://www.kindlaundry.com/?sscid=21k6_trmzu&
9. Eco Nuts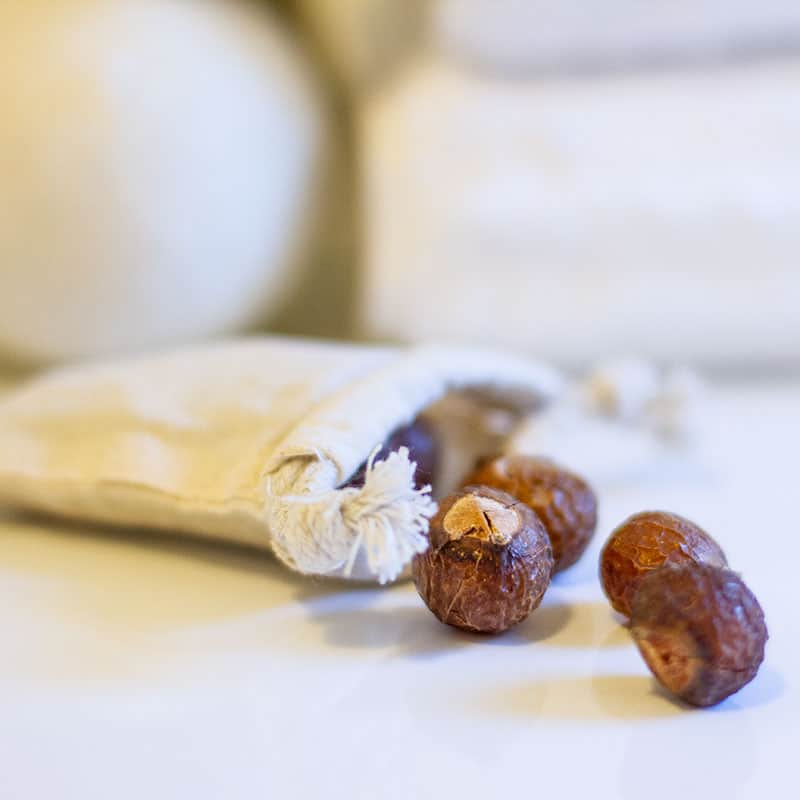 Eco nuts soap berries(soap nuts) detergent are vegan and 100% plant-based. These nut detergents come from trees grown in the Himalayas.
They produce saponin, biodegradable and non-synthetic surfactant when added to water. It helps remove the oily stains from clothes.
Eco nuts detergents are USDA organic by Ocean Tilth certified. Eco nut soap berries can be reused 10 times, and they come in plastic-free recyclable packaging.
Website: https://econutssoap.com/collections/last-sale
10. Happi Earth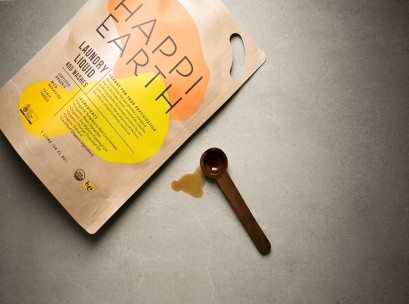 Happi Earth laundry liquid is a great alternative to detergents as it reduces carbon footprint. It is cruelty-free, vegan, and free from palm oil.
This detergent is made with only safer ingredients without harsh chemicals like phthalates or parabens.
Moreover, it makes your clothes smell too good because of the organic essential oils that it contains.