As you'll see, finding a good detergent with the correct chemicals and packaging is challenging, so keep that in mind as you make your selections. The top eco-friendly washing detergents are listed below.
Biokleen
Every container has 70% less plastic than a standard detergent bottle. This inventive adjustment hasn't raised the price, which is refreshing. Ecologic Brands designed this innovative packaging, which is leading the way in the much-needed move away from plastic packaging.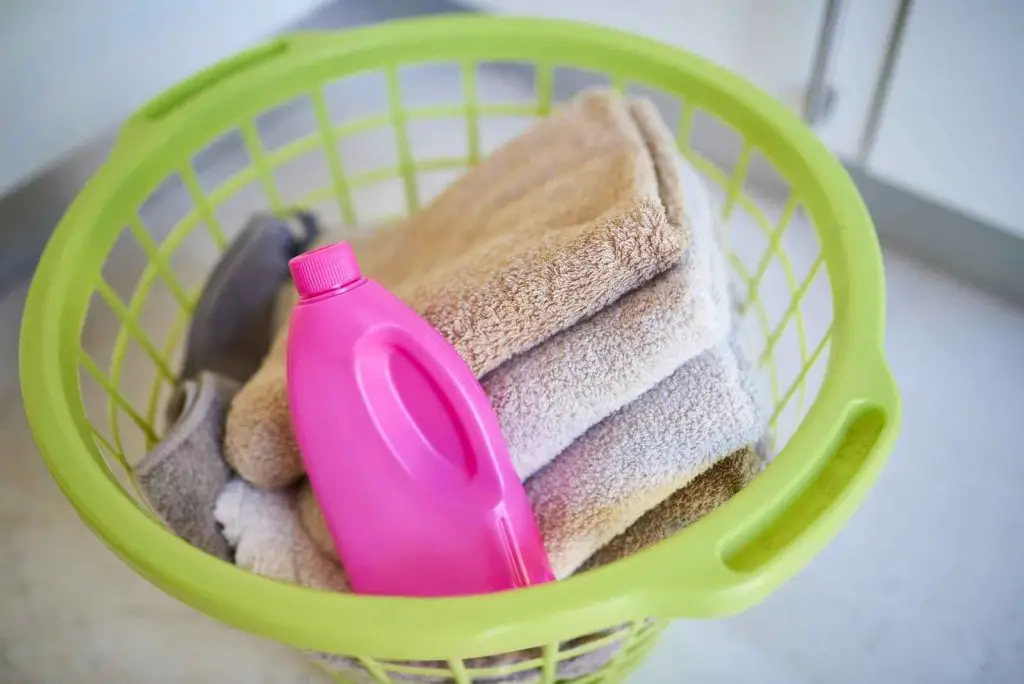 Biokleen, like some of the other products mentioned above, is triple concentrated, which saves resources in packing and shipping while also allowing a single bottle to handle 64 loads.
(800) 477-0188
Website:https://biokleenhome.com/
Address: 755 Tri-State Pkwy Gurnee, IL 60031
Molly Sud's
Molly's Suds Laundry Powder is a good option because it's manufactured using some of the same basic materials that the pioneers used.
It only comprises four vegan components produced from the earth that are suitable for sensitive skin. There are no dyes, optical brighteners, chlorine, or parabens in this product.
844-234-SUDS (7837) | laundryguru@mollyssuds.com
Website: https://mollyssuds.com/
Dropps
Dropp's Pods have increased in popularity to the point that they now outsell powdered detergents. They're practical because there's no need to worry about spills or measurement. Each "dosage" is usually encased in a polyvinyl alcohol shell, which dissolves fast in the water and operates in a variety of machines.
info@dropps.com
Website: https://www.dropps.com/
Thrive Market
The Thrive's Market product, which is made up of seven eco-friendly components, employs natural enzymes to remove stains, and each bag can wash up to 70 loads. Lavender essential oil is also used in their detergent.
1‑855‑997‑2315
Website: https://thrivemarket.com/
BetterLife Cleaning
Their four times ultra-concentrated natural, colour-safe detergent dissolves grime and stains, leaving laundry as fresh, bright, and soft as the first day you wore it.
It won't help you locate that misplaced sock, but it will make the other one feel (and smell) wonderful. Standard machines are compatible.
+3 185 773 1748
Website: http://www.betterlife.cleaning/
Cleancult
Their concept is simple, eco-friendly, and effective, from packing to shipping to the science underlying their soaps. Simply tell them the items you'd want and how frequently you'd like them delivered, and they'll deliver the cleanest clean to your door on your schedule.
hello@cleancult.com | +1 833 437 3363
Website: https://www.cleancult.com/
Address: 1307 18th AVE. NW AUSTIN, MN, 55912
Seventh Generation
Seventh Generation detergents are distinguished by their quadruple-enzyme composition, which is effective in stain removal. There are no synthetic perfumes utilised, and there is a fragrance-free alternative available. It's also easy to find at local retailers.
+1-800-211-4279
Website: https://www.seventhgeneration.com/home
Address: Seventh Generation 60 Lake Street Burlington, VT 05401 USA
Meliora
Meliora is devoid of synthetic scents, colours, preservatives, brighteners, and palm oil and has a basic recipe. It comes in two flavours: unscented and scented with solely essential oils.
They are shipped in metal containers rather than plastic jugs to optimise their environmental impact. It's a terrific alternative for a plastic-free laundry detergent, especially if you omit the scoop!
312-678-5257
Website: https://meliorameansbetter.com/
Address: 2010 W. Fulton St. STE F-236 Chicago, IL 60612
Grab Green
Grab Green's 3-in-1 product combines a deep-cleaning intense detergent, stain remover, and brightener in one package!
The smell will last longer on garments thanks to a blend of essential oils and harmless synthetic aromas (if that is something you like.)
support@grabgreenhome.com
Website: https://grabgreenhome.com/
Lazy Coconuts
The ingredients in Lazy Coconuts Eco-Friendly Detergent Strips are septic-safe and friendly on delicate skin. Lazy Coconuts Strips are paraben-free, bleach-free, chlorine-free, and dye-free.
They're perfect for anyone who has to go to the laundromat or a common laundry facility, as well as for travelling and camping. They're a tad less expensive than many similar brands.
hello@lazycoconuts.com
Website: https://lazycoconuts.com/
Address: 2093 Philadelphia Pike #8867 Claymont, DE 19703