With more than 500 stores in the United States and other countries, Express has seen 42 successful years.
Express is popular among the youngsters. The main products of Express are clothes, accessories, and shoes.
But is Express Fast Fashion? Is the Express ethical?
Keep on reading to find the answers to all the queries you might have about Express.
About Express
Express is an American based fashion retailer that was launched in 1980. The headquarters of Express is in Columbus, Ohio.
Since then, it has opened more than 500 stores in the United States, Mexico, Costa Rica, Panama, Puerto Rico, El Salvador, and Guatemala. Online services are also available in Canada.
In 2019, Express launched its brand which is called UpWest.
Express is popular for its clothing and accessories. The clothes are designed in the studio of Express which is located in New York.
What Is Considered As Fast Fashion?
Before talking about Express, let's understand what fast fashion is?
Fast Fashion is the transition of clothes from catwalks and social media trends to clothing stores.
Fast Fashion is cheap and trendy. That is why some brands focus on the model of Fast Fashion.
The brands advertise that people should renew their wardrobe by purchasing new, cheap, and trendy clothes.
In 2020, the global market value of Fast Fashion was 25 billion US dollars, which is expected to reach 40 billion US dollars by 2025.
However many consider Fast Fashion unethical. Fast fashion has a huge impact on the environment and human health.
Fast Fashion brands have to come up with new clothing as fast as they can, hence the production team needs to be fast. So many brands go for child labour, which is unethical.
As coming up with new clothes costs a lot, brands underpay their employees.
Each day, 40 million workers work under extreme conditions. These workers are mostly from India, Bangladesh, Philippines, Vietnam, Brazil, Argentina, etc.
These workers are usually underpaid. It was found that workers of Bangladesh only make $96 a month, which is way less than their needs.
Other than that, Fast Fashion can also cause environmental problems. About 2700 liters of water are used to make one t-shirt, and a large amount of carbon is emitted.
While in Fast Fashion, many clothes are produced daily, which can have a huge impact on the environment.
Also as Fast Fashion encourages people to renew their wardrobe, hence many clothes go to waste.
Is Express Fast Fashion?
On the website, Express mentions;
"We are a fashion-forward apparel brand and style community whose purpose is to create confidence and inspire self-expression."
Express does not only make trendy products, they also make products that they consider are wardrobe-essentials.
Express is a Fast Fashion brand.
Is Express Ethical?
To find out whether Express is an ethical brand or not, we need to dig deeper into two things i.e. labour conditions and environmental impact.
Labour Conditions
In several garment factories, workers are required to work seven days a week and 13 to 14 hours a day. Sometimes they have to do non-stop work.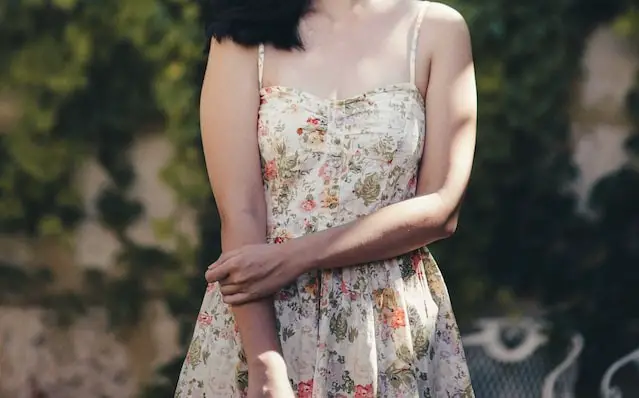 Regarding this issue, Express mentions that;
"We insist that our associates and product suppliers in our direct supply chain comply with all applicable laws, rules and regulations. Our approved suppliers must verify in writing that they follow the EXPRESS Supplier Code of Conduct."
Express has also mentioned that their auditors continuously monitor their suppliers.
Environmental Impact
The supplier code of conduct of Express includes no child labour, no forced labour, compliance with the law, minimum wages and benefits, no discrimination, etc.
As mentioned earlier, a t-shirt requires almost 2700 litres of water, this amount of water can be used by a person for almost 2 and a half years.
Also, it takes nearly 7600 liters of water to make a pair of jeans. A large amount of carbon is also emitted in this process.
According to Express, they use 10% recycled fibre to make their jeans. By 2026, they aim to;
Conserve 50 million gallons of water,
Use conscious material to make 75% of their denim, and
Source 20% of their fabric in eco-friendly ways.
So as of 2020, Express is not an eco-friendly brand.
The Fast Fashion industry requires them to make new products repeatedly. Express can use the method of Closed-loop production process to improve its sustainability scores.
So Express is not an eco-friendly brand.
Now that we have gone through the environmental and labour policies of Express, we can easily determine the ethics of Express.
Is Express Ethical?
Express has a good labour policy, however, it is uncertain whether it is applied or not.
They also haven't mentioned the factories and suppliers they work with. So it is uncertain whether their suppliers follow the code of conduct or not.
About the sustainability approach, Express has goals for the future. However, as of now, they are only using a small percentage of recycled material in their clothing.
As Express is not sustainable or eco-friendly, and the effectiveness of their labour policy is uncertain, so we can deduct that;
Express is not an ethical brand.
Conclusion:
Express is an American Fast Fashion retailer. Express has more than 500 stores in different countries.
Express is a Fast Fashion brand which means they follow the trends and keep on coming up with new clothing items.
Express is an unethical brand as the effectiveness of their labour policy is uncertain and they are not sustainable.