By Terry is a high-end French skincare and cosmetics brand that has grown in popularity in recent years. They sell a variety of products in over 20 markets.
By Terry, products can be found in places such as Sephora, Barneys, Space NK, and others.
But are By Terry's products cruelty-free? Do they conduct animal testing on their products? Are their goods vegan-friendly? Read on to find out!
About By Terry
Terry de Gunzburg founded the luxury French cosmetics brand By Terry in 1998. Terry worked in the beauty industry for several years before deciding to establish her line, By Terry. Marion Assuied, Terry de Gunzberg's daughter, is now the CEO of By Terry.
By Terry sells a variety of cosmetics and skincare items. They carry foundation, bronzer, blush, eye makeup, lipsticks, beauty brushes, and more in the makeup section. Cleansers, moisturizers, and lip balms are among the products in their skincare collection. This brand is popular due to its long-lasting products.
These items are sold in over 20 markets and can be found in stores such as Barneys, Sephora, net-a-porter.com, Space NK, and Harrods.
Is By Terry Cruelty-Free?
More than 100 million animals are used in laboratories for research or to test the effectiveness of cosmetics, according to PETA (People for the Ethical Treatment of Animals).
It is highly concerning that so many of the makeup items we use daily were tested on innocent animals. Even though many brands are becoming cruelty-free, there are still some that are not.
A cruelty-free cosmetics company does not test its products on animals. To be considered cruelty-free, a company must meet the following requirements.
Animals should not be used to test a brand's products.
The brand should not permit or request that third parties test their products on animals.
The company should not sell its products in countries where animal testing is required by law.
The company is PETA certified.
When it comes to By Terry, their website contains no information about their animal testing policies. As By Terry distributes its items in China, they must test them on animals before selling them in Chinese retailers.
Marion Assuied, CEO of By Terry, stated in an interview that the Asian market (particularly the Chinese market) is very important to them.
PETA certificate is given to the companies that do not test their products on animals i.e. companies that are cruelty-free. But we could not find such a certificate on the company's website.
In short, By Terry is not a cruelty-free brand. Animals are used to test their products.
A survey performed in 2021 revealed that half of Gen Z in the United States and the United Kingdom claimed they will not buy from brands that are not cruelty-free certified.
Only 12% of Gen Z indicated they would buy from brands that are not cruelty-free, while 38% said they might.
These figures demonstrate that the next generation is becoming increasingly aware of the concept of cruelty-free products. As a result, companies should concentrate on becoming cruelty-free.
Is By Terry Vegan?
Vegan cosmetics are the ones that do not contain any animal ingredients. A study conducted in 2019 shows that 52 percent of women from around the world claimed that while deciding on a product, they consider vegan ingredients as an important factor.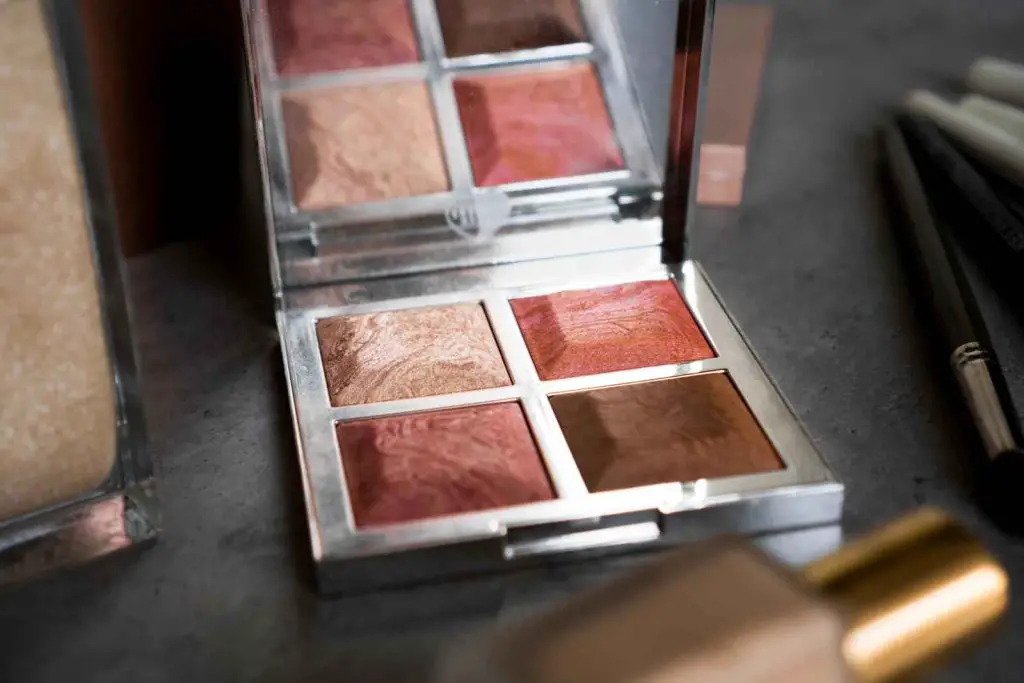 By Terry is not completely vegan friendly as some of their products may contain animal ingredients. However, By Terry has a Vegan Makeup and Skincare line.
According to By Terry, their Vegan skincare line is 100 percent vegan, clean, and fragrance-free. Hyaluronic Hydra-Primer, Hyaluronic Global Face Cream, Baume de Rose Hydrating Sheet Mask, Baume de Rose Body Scrub, Baume de Rose Bi-Phase Makeup Remover, and other products are included in their Vegan skincare.
They claim that their Vegan makeup line products have formulas that are 100 percent clean and Vegan friendly. Vegan makeup products of By Terry include Hyaluronic Hydra-Concealer, Hyaluronic Hydra-Balm, Hyaluronic Hydra-Powder Palette N1 Fair To Medium, Éclat Opulent Foundation, Hyaluronic Hydra-Foundation, etc.
To summarise, By Terry is not entirely vegan friendly. Animal ingredients may be present in some of its products. They do, however, have some dedicated makeup and skincare products for people who prefer to use Vegan products.
Is By Terry Ethical?
An ethical brand is the one that is cruelty-free, vegan-friendly, sustainable, and operates in an ethical business environment. An ethical brand is the one that treats its employees fairly.
By Terry is not a particularly ethical company when it comes to cruelty-free and vegan products.
Conclusion:
To sum up, By Terry is not cruelty-free as they are not certified by PETA, and they also sell in some countries that require animal testing by law.
By Terry is not completely vegan, as some of the products may contain animal ingredients. However, they do have some makeup and skincare products that they claim to be 100% vegan.