In today's world, fast fashion is increasingly gaining popularity. Top brands like H&M and Forever 21 have adapted fast fashion methods to provide customers with the latest trends as quickly as possible.
However, fast fashion brands are also becoming a big problem for the world. They're continuously contributing to the destruction of our ecosystem.
Although, shoppers are now shifting their concerns toward environmental destruction and making it a priority.
They are constantly seeking brands that are ethical and not so problematic. Therefore, it's their right to know what brands like Anthropologie are up to!
For that reason, I'm here to help! In this article, I'll be providing a detailed account of whether Anthropologie is a fast-fashion brand or not.
So let's get right to it!
Is this brand really fast fashion?
Yes, although it may come as sad news, the brand Anthropologie is a fast-fashion brand!
Usually, fast fashion is described as cheap, trendy clothing which is a replicated version of the latest trends.
Many brands have started to jump on the fast fashion bandwagon because it helps to maintain high profits and keep the costs lower.
A key feature of fast fashion brands is their low prices. This is why a common misconception about the brand Anthropologie exists: people believe that it isn't fast fashion.
Anthropologie's products are usually far more expensive than products of other such brands. So people consider it to be ethical and believe that they have good quality because of their high prices.
Unfortunately, that's a myth and even though this brand is expensive, it's still fast fashion!
Let's take a look at how Anthropologie qualifies as a fast-fashion brand. People adore this brand's apparel.
However, one fact that they're unaware of is that their garments are made in Turkey, China, Bangladesh, etc. These countries offer brands the opportunity to manufacture their clothing at low costs.
There are several other poor Asian countries, such as Vietnam, which are the largest producers of textiles. They have extremely poor labor conditions as well.
Due to loose environmental regulations in such countries, retailers are able to mass-produce garments without any legal complications. Fast fashion brands are drawn to such countries and it comes as no surprise.
Anthropologie's products being manufactured in countries like these is a major reason why they're considered a fast-fashion company.
Is Anthropologie sustainable fashion?
Currently, it's unclear whether Anthropologie can be regarded as a sustainable brand or not. This is because they haven't provided any information which shows that they're trying to make a change to help the environment.
There's absolutely no evidence that this brand minimizes textile waste, avoids hazardous chemicals, or even enforces water wastage initiatives.
The lack of care about the environment is extremely disappointing coming from brands that clearly have resources to help them become better.
Anthropologie is an American clothing retailer which was launched in 1992. It has about 200 stores all across the US, Canada, as well as the UK.
This brand is filled with shady business practices. They have failed to provide any information about their labor practices, environmental commitment, or animal product usage.
This makes the customers doubt the brand and think about what they're hiding.The most that they've done to better the ecosystem is encouraging customers to not use bags when it's not a need.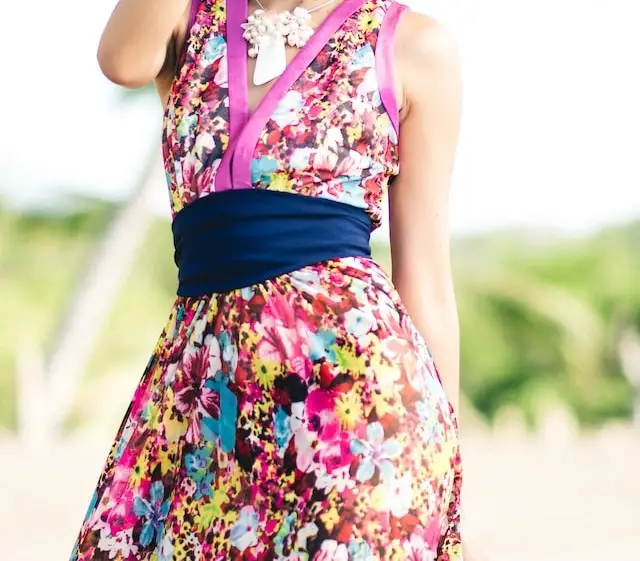 In their product descriptions, they're constantly trying to show that they're committed to sustainable practices.
However, they provide no such information on what they're actually doing for the environment. For these reasons, Anthropologie doesn't qualify as a sustainable brand.
Why is Anthropologie problematic?
Oh, where do I even begin! There are a lot of problems associated with this popular brand.
Firstly, it's a fast-fashion brand which is its biggest problem. It lacks transparency and provides no information about its manufacturing or sustainability practices which is considered as a bad sign.
Customers believe that their products are quickly discarded and end up as waste in landfills. There's no information on their water consumption either.
How does one determine if Anthropologie is even sustainable or not. As most fast fashion brands aren't, it is assumed that this brand isn't ethical or sustainable either.
By failing to provide any such information, the brand is straight-up shady! It can't be trusted.
Anthropologie's supply chain isn't certified by labor standards which ensure workers' safety, workers' health, and fair living wages.
While it discloses some information, it doesn't tell the public where its final stage of production happens. The brand is considered to be highly unethical due to a lack of transparency.
Another problem is that they use leather, wool, and exotic animal hair. There's no evidence that the brand even has an animal welfare policy.
This becomes a problem in today's world where most people are shifting toward cruelty-free brands. They're only supporting those brands which are strictly adhering to animal rights.
Moreover, the brand is considered extremely problematic because currently, it's facing allegations of racial discrimination.
Anthropologie has been called out on social media for their discriminatory practices. They have also been accused of cultural appropriation.
The brand remains in a negative spotlight due to such practices and policies, making it problematic.
Is Anthropologie owned by Urban Outfitters?
The parent company for the brand Anthropologie is URBN. This company also owns and operates Urban Outfitters stores.
Therefore, Anthropologie is often confused to be owned by Urban Outfitters. Instead, it's part of the URBN brands, which also includes Urban Outfitters.
So you could say that Urban Outfitters is its sister company but not the parent company.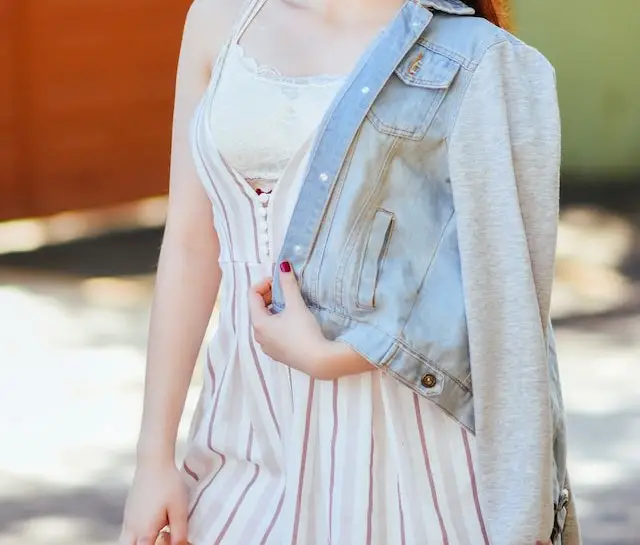 URBN is described as a "portfolio of global consumer brands". As these brands are so closely related, they have a lot of designs that are similar as well.
So if you're looking to score a chic dress, you can find it at both stores, Urban Outfitters or Anthropologie!
The owner of URBN is Richard Hayne. To design the stores, Hayne traveled with an architect, Ron Pompei, to different museums and countries in order to get inspiration. This is why all his stores are based on a central idea of storytelling and texture.
I hope this article helped answer all your queries regarding the brand, Anthropologie!