Handbags can be made from many different things, like fabric, plastic, leather, and other synthetics, or a mix of many different things.
Although uncommon, high-end handbags can be made from crocodile, snakeskin, and other exotic animal skins.
Typically, purses are embellished with crystals, zippers, rhinestones, metal buckles, or anything else that will make them stand out.
In landfills, none of these items will degrade. This implies that old handbags will remain in them forever. Although handbags are tiny, they take up a large amount of space overall. Therefore, you should reuse or recycle handbags wherever feasible.
Even if you've broken a strap or lost a buckle, your bag's journey does not have to come to a stop. Even when a bag is torn or dirty, just because it has been with you for a while does not mean it should be discarded.
Millican will fix your old messenger bags, rucksacks, and other bags and give them to people in need, both locally and around the world. The company collaborates with charitable organizations such as the Calvert Trust, Action for Conservation, and the Bristol Bike Project.
Recyclable Ingredients
There are several possibilities for recycled handbags. Some are handbags you can build yourself from regular second-hand materials. If upcycling is not your thing, you may purchase others from the store.
Explore Pinterest for ideas on how to make handbags out of old sweaters, jeans, t-shirts, pull tabs from candy wrappers, soda cans, plastic feed sacks, towels, pillowcases, or cloth, and more.
The options are nearly infinite. If you have material scraps left over from your project, you may use them to create smaller products, like mobile phone holders and tablets.
Here are some excellent options if you want a purse made from recycled materials but lack the time to make one yourself:
This bag is made from old military tents and tarps that have been repurposed. It will appeal to women who want a large and sturdy purse. The buckles and other hardware on the bags are new, but the fabric comes from things that would have been thrown away otherwise.
It's a great place to find handbags that have been repurposed. That's where I found this purse made from an old high-heeled shoe. What could be better for a woman who enjoys handbags and footwear?
This one, made from a used firehose, was one of people's favorite bags or handbags from HipCycle. It is a terrific approach to reusing a product that is tough to recycle. I suppose it would also inspire pleasant ideas about the firefighters who formerly used it.
People have always preferred Sara Bella items, in part because the designer is from Oregon, my home state. All of her cute and colorful handbags and totes are made from used plastic bags.
Give It To Someone Else
People at "Love That Bag" think, the holidays are definitely a time for sharing and giving, and that every woman deserves a special gift. Please consider giving handbags that you no longer use to a women's shelter.
If you drop them off or mail them to us, we will fill them with small indulgences that every woman enjoys and distribute them to women in need.
Our handbag project has been ongoing for the past two years. We welcome second-hand bags in excellent shape that cannot be resold (perhaps because the corners are slightly worn, the style is out of date, or there is no market) or any bag you desire to donate.
Any bag that you previously cherished can now bring delight to someone else.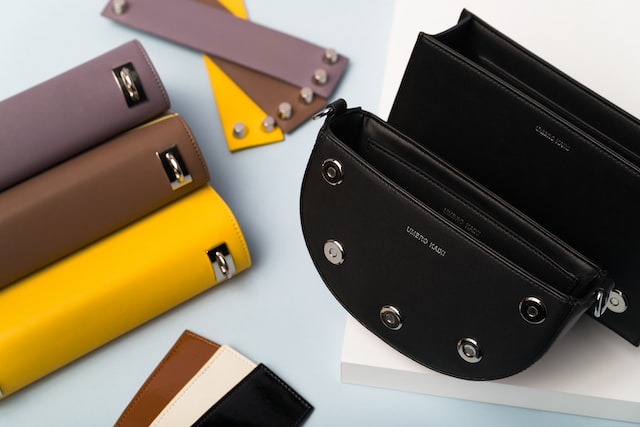 When we receive your donated bags, we fill them with things that all women require, such as quality shampoo, soap, toothpaste, warm mittens, conditioner, and other personal care goods, and distribute them to women's shelters in the Montreal region.
We are more than delighted to help with this procedure, but we have created The Handbag Project to be available to women at all times and in all locations.
Just pick up a few toiletries at your local drugstore and put together a couple of bags yourself. While creating these bags can be a simple, solitary act of charity, it can also be a communal activity for a small number of women.
Spend the day conversing and packing while getting into the holiday mood.
How Can It Be Recycled?
Purses cannot be recycled in curbside bins or by recycling companies. You can only recycle your purse if you purchase one that can be returned to the manufacturer.
Timbuk2 is the only purse company I could find with a return policy. They make fashionable messenger bags, totes, fanny packs, backpacks, and diaper bags.
To recycle your bag, you must print a form from Timbuk2's website, place it in a box, and send it to them. You can also drop off your bag at a Timbuk2 store in Seattle, San Francisco, Venice Beach, Denver, Chicago, or Toronto.
There is no recycling cost; in fact, you can receive a 20% discount on a future Timbuk2 bag if you recycle your bag.
Even if you are unable to recycle your handbags, there are other methods to keep them out of landfills and incinerators. Giving them to a person or group that can reuse them is one of the finest solutions.
Conclusion
The average American woman has between one and twelve handbags. What happens to all of these handbags when they are changed, worn out, or otherwise unable to be stored in a drawer or closet?
Purses are difficult to recycle. Consider possibilities for reusing or even upcycling your old wallet when the time comes to get rid of it.