If you love makeup, you better not miss out on these eco-friendly Australian beauty brands to get the best mascara for your lashes!
Certainly, mascara is the ultimate go-to makeup accessory that can complement your overall look, and getting the best mascaras that lengthen and volumize lashes made with cruelty-free ingredients can be the best bet!
Here this list has some best Australian-based mascaras that are making waves overseas competing with the global markets more than ever before!
So keep scrolling to the most highly covetable Australian brands you need to add to your cart ASAP.
Modelco
Modelco is one of the top-notch cosmetics and beauty brands based in Australia. With their game-changing mascara, created and formulated with cruelty-free ingredients, 100% natural and eco-friendly, their products are focused on enhancing your natural beauty.
Modelco LashXtend Tubing Mascara is something you will fall in love with! Smudge-free, flake-free, and clump-free mascaras will separate and lengthen lashes, maintain strong curls, and hold all day.
With its unique bristle wand, it's easy to coat lashes from roots to tip. If you are looking for an extreme lash effect with an ultra-glossy pigment, Modelco is the best bet for you.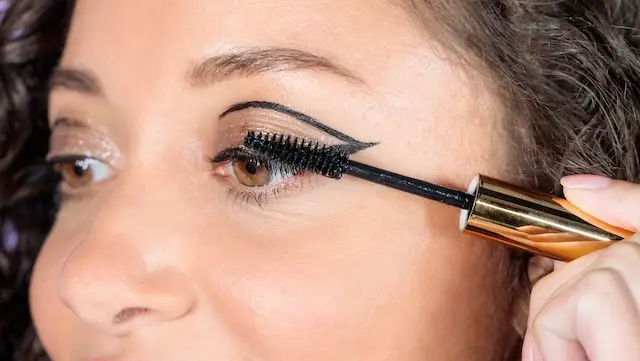 Find their best mascara deals for a long-wearing and water-resistant formula that defines, separates, and volumizes lashes that give your desired look!
The best part? Modelco offers high-quality makeup products with the lowest possible prices.
Website: https://modelco.com/
International Head Office: Unit 5, 809-821 Botany Road ROSEBERY NSW 2018, Australia PO BOX 201, Double Bay NSW 1360, Australia
Napoleon Perdis
Australia's leading cosmetics industry, Napoleon Perdis is the synonym for "high-end luxury". Their high-definition range of mascaras is a perfect blend of all-natural, paraben-free, and chemical-free ingredients.
With the latest innovative technology, their mascaras offer an exceptional volume, length, and curl to the lashes.
They build volume, intensity, and daring definition, without the risk of smudging, clumping, or flaking. With the magical multi-bristle wand it's easier to coat each layer for a fuller, extreme volume effect.
With Napoleon Perdis long-wearing and paraben-free mascaras, it's high time to turn your lashes for greater volume and more length. Give your lashes the love they deserve!
Website: https://napoleonperdis.com/
Address: B3 85-113 Dunning Avenue Rosebery NSW 2018 Australia
Eye of Horus
Let's take it back to ancient Egypt! Eye of Horus is a luxury, cruelty-free, Australian Beauty Brand, producing the best makeup products with sacred ingredients that harness ancient beauty rituals.
Award-winning Eye of Horus cosmetics is 100% organic and paraben-free, made with natural ingredients to empower beauty with confidence and purpose. Inspired by Egyptian traditions, where eye makeup was believed to be magical, Eye of Horus intends to offer premium mascaras that take your lashes to new heights.
The award-winning Goddess Mascaras lengthening & long-wear formulation is infused with natural actives and botanicals for lash health.
Their creamy and voluminous blend is featured with an innovative, high-tech wand that offers maximum length, precision, and control, without clumping.
Eye of Horus mascaras is an icon of feminine beauty, power and mystery blended for the ultimate goddess look!
Website: https://www.eyeofhoruscosmetics.com/
Headquarters: 4/1 Boronia Place Byron Bay, NSW, 2481
Ere Perez Natural Cosmetics
The "Beauty Heroes" or Ere Perez Natural Cosmetics is an Australian skincare and makeup brand seeking to offer luminous skin and a healthy planet for 20 years.
With their unique formulas with Australian native and superfood ingredients, they are one of the natural brands celebrating the beauty you were born with.
With their stellar formulas, their first natural mascara was a shooting star to evolve beauty and makeup products to a higher standard.
They called it "our longest-standing beauty product which is the star in our line-up". Ere Perez mascaras do all the things you need.
This smudge-proof, water-resistant, mascara is designed to make a statement with your lashes and encourage hair growth with its essential formula. With full coverage, it stands all day. Get volume the natural way!
Website: https://ereperez.com/
Head Office: Ere Perez Natural Cosmetics PO Box 3158 Tamarama NSW 2026 Australia
Dirty Hippie Cosmetics
An eco-conscious brand with quality zero-waste make-up products. This brand is popular for mineralizing, volumizing mascaras and lengthening mascaras.
Made with organic ingredients these mascaras promote lash growth. Their product comes in a reusable glass with aluminum tin, the wand is also reusable.
The brand has a reputable image for its take-back program to refill bottles for those living in Australia.
Website: https://dirtyhippiecosmetics.com.au/