Your home is your paradise. Everybody wants to make it one of the most beautiful and relaxing places for them.
When it comes to home decoration, furniture is the first thing that comes to mind.
But it is also an alarming fact that almost 90 % of the pollution and environmental destruction in the furniture industry is due to cutting down the trees for furniture.
To ease that guilt and save you from the hassle of finding top eco-friendly furniture brands, we have shortlisted 10 of them below: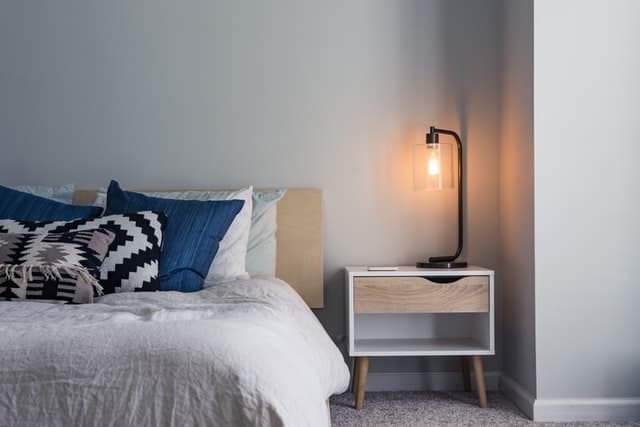 1. West Elm
In the world of furniture brands, West Elm is the biggest eco-friendly retailer you would ever come across.
The company is the father of the furniture business and it is the first-ever brand that recognized environmental pollution caused by this industry and addressed it like their personal problem.
It specializes in furniture of all kinds; from bedrooms to lounge furniture to gardens. The brand is unique in its own style. Every piece of furniture they make has a distinct feature that catches customers' eye.
Moreover, 95% of their products are designed in-house to maintain their specialty.
West Elm is a fair-trade certified company. It is further renovating itself to produce more hand-woven products. It is based in Australia and USA but it ships all around the globe.
Website: https://www.westelm.com/
2. Joy Bird
If you are looking for mid-century-styled furniture to decorate your home, then joy bird is your one-stop shop.
They work to bring a new, literal meaning to "throwback" when they design their products.
Other than this, they also provide full customization to the customers to bring out their homes in exactly the way they wanted them to be.
They offer a flat 30% discount on all available items and even 90 days return policy and nationwide shipping to any part of the USA.
Website: https://joybird.com/
3. The Citizenry
The Citizenry collects a wide range of ideas from all over the world. They partner with the best artisans all over the world to create unique pieces of furniture to decorate your homes.
Along with all this, they also work for the long-term sustainability of the environment. For every tree used to make furniture they plant a new tree.
Their product range includes rugs, pillows, lounge decors, all sorts of tables, and even decoration pieces.
Address: 22 Crosby Street, New York, NY 10013
Website: https://www.the-citizenry.com/
4. Maiden Home
Modern problems require modern solutions. Likewise, modern furniture requires Maiden Home.
Maiden Home is a design-driven luxury for modern homes. Situated in North Carolina, Maiden Home started from scratch without even a hint of knowledge of furniture making. But now they are among the most recognized brands in the USA.
They provide the best and most economical, eco-friendly furniture to exactly meet your taste and to decorate your home just as you want.
They offer handcrafted sofas, beds, chairs, sectionals, and many other items. Website:https://maidenhome.com/
5. ABC Carpet and Home
ABC Carpet and Home is a trademark in furniture trading. They are among the best in the field of handmade rugs.
Their furniture gives a softer, cozier, and classic finishing touch to your happy place.
Apart from this, they also offer luxurious beddings, bath essentials, and even dinner wares to renovate your home to its fullest.
Website:https://www.abchome.com/
6. Greenington
Greenington is just as the name explains. Among the leading eco-friendly brands in the furniture industry is Greenington.
They specialize in the production of eco-friendly furniture from Bamboo.
Yes, you read it right. Moso Bamboo is one of the most rapidly growing plants.
It is tougher than red oak which results in lightweight furniture with more strength and long durability making it more reliable.
This feature also adds uniqueness to this brand and makes it stand out among the rest.
Website: https://greenington.com/
7. Avocado
Avocado is basically a mattress brand but it also offers furniture such as bed frames, dressers, end tables, etc.
Its profits are classic, contemporary, and give a unique touch to the home environment.
The brand focuses on producing eco-friendly products and therefore you can completely rely on their furniture. Also, it is a certified climate-neutral brand by all means. Website:https://www.avocadogreenmattress.com/
8. Masaya and Co.
Have you ever been fascinated by folding furniture videos on your social media but don't know how to get your hands on one of them?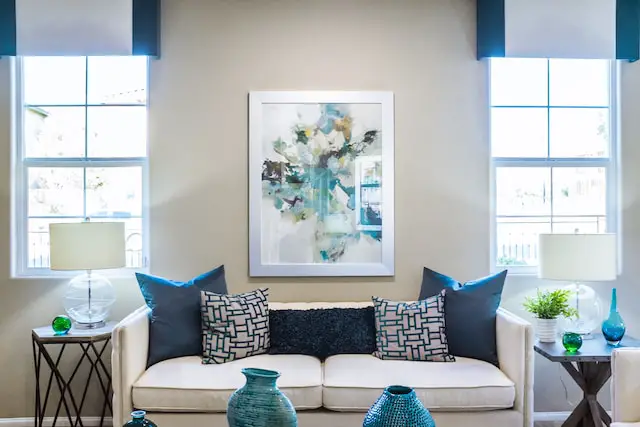 Well, you can get them here, the best quality with an added bonus of environmental-friendly ones.
Masaya and Co. was the first brand to come up with the idea of minimalist and multi-function furniture to fit your small place with an elegant look.
They are also one of the certified eco-friendly brands as for each product sold, they plant 100 trees! Website: https://www.masayacompany.com/
9. Medley
Medley started back in 2005 in an apartment of a hard-working wood smith, and since then it has surged and reached the level of one of the best known wooden, eco-friendly furniture brands today.
The company provides beds, sofas, dining tables, ottomans, chairs, and even storage pieces all made from top-quality wood and bamboo.
Even their upholstery products are 100% eco-friendly made from certified latex.
Website: https://medleyhome.com/
10. Urban Wood Goods
Urban Wood Goods is a woman-owned brand. It came into being by a mere DIY project which was supposed to be for her home but ended up in the houses of many other people in the forthcoming years.
The specialty of Urban Wood Goods lies in reclaimed wooden tables.
They offer a vast variety of eco-friendly wooden tables such as coffee tables, office desks, breakfast tables, etc.
Its furniture is designed with utmost care for its customers.
Website: https://urbanwoodgoods.com/