Joybird is an online furniture store that has a vast range of mid-century and modern furniture. Their furniture is customizable according to the customer need and can be customized with over 50 different types of fabrics and leather!
Joybird now works under its parent company "La-Z-Boy", founded by Edward Knabusch in the 1920s as a chair manufacturing company in his garage. Later the company expanded and started making all kinds of furniture.
In this blog post, we will explain how Joybird is eco-friendly and what measures it takes to protect the environment.
Unethical Business by Joybird?
Joybird is ethically manufactured so you do not need to worry about them being unethical. The workers are paid fair wages and on time.
The workers are provided with protective gear so no one gets hurt or infected in the process of making the Joybird furniture.
Wood is the most important part of any furniture manufacturing company that tells us about the standards of the company.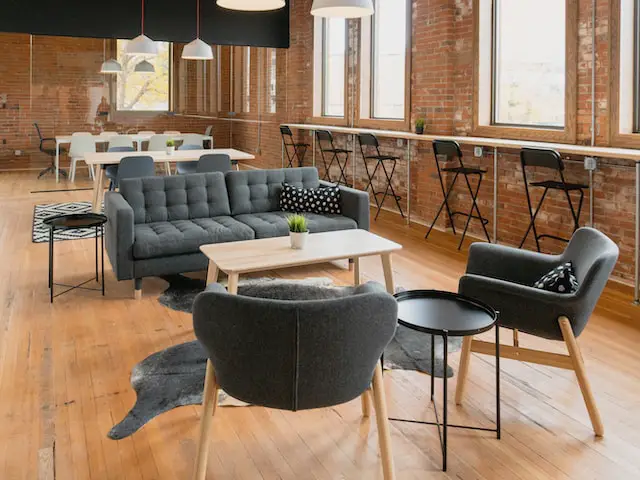 According to Joybird, they only use wood that has been sourced responsibly. To keep things more on track the wood is paired with fiber that is hypoallergenic or eco-friendly.
Timber is the prime source of our furniture industry and we still have not found any reliable replacement for wooden furniture.
Cutting down timber poses a threat to the environment. To tackle this problem, Joybird claims to plant more trees than used in its manufacturing of furniture.
So it is safe to say that Joybird does no unethical business!
Safe from Toxicity!
Purchasing furniture is no less than a gamble. Most of the time the consumer does not even know that the bed or the chair that he bought was crafted from which kind of wood.
The entire functioning and manufacturing of Joybird are transparent and even the minute details of crafting are known to the clients.
Maple, cherry, and walnut trees are used for making solid furniture and to terminate the risk of any toxins involved. The company also uses nontoxic finishes and materials to keep it as clean and environmentally friendly as possible!
Joybird is a proud part of the one tree planted organization that strives to plant more trees, giving a better and safer environment for the generations to come.
The company believes in fulfilling its corporate social responsibility!
Manufacturing of Joybird
Many think that being American incorporation the company must be carrying its manufacturing inside the United States but that is not the case.
The company has its corporate headquarter in Los Angeles. The distribution facility and warehouse of Joybird are stationed in San Diego.
Surprisingly Joybird does not have its manufacturing facility in the USA as its production is done in the city of Tijuana, Mexico.
All these facilities being scattered on the horizon give a better job opportunity to the local community too.
Eco-friendly Furniture
You might think that furniture is not eco-friendly because it is made out of wood.
Woodcutting causes deforestation that further leads to global warming but let's just stop here. Wood is a renewable raw material.
Referring to wood as the most eco-friendly raw material would not be wrong. Therefore all the furniture made out of wood is purely eco-friendly and poses no threat to the environment at all.
FAQs
Is Joybird reputable?
Joybird is a reputable brand for shopping furniture as its parent company La-Z-Boy has been in the furniture industry for about a century now.
Why is Joybird Expensive?
Joybird is known for its quality products and the company delivers its product to your household itself raises the cost too. Apart from that, it offers you a wide range of customization and transparency.