Fortunately no, With Jean isn't a fast fashion brand. In fact, it has recently made its way into the world of high fashion.
Every single day you see multiple ads on your social media platforms pointing toward a fast fashion brand.
You may even own at least one item from such brands because to be honest, they are very hard to resist.
However, fast fashion is creating a lot of problems for the world. It has a negative environmental impact.
More and more people are becoming aware of the problems that fast fashion poses.
They're making the conscious shift towards brands that are more sustainable and those which resonate with their own morals.
If you're one of these conscious shoppers, then it is your right to know what your favorite brands are up to. For that reason, I'm here to help!
So let's get right to it!
Is it really fast fashion?
No, With Jean is not a fast fashion brand. This news may come as a sigh of relief for many people!
With Jean is an Australian label that was founded by two best friends, Evangeline Titilas and Sammy Lorking-Tanner in 2017.
The two of them invested their savings into designing their own women's wear label. They sampled vintage-inspired silhouettes and by July of 2017, launched a collection of nine styles.
The brand soon went viral and is now one of the leading retailers in the fashion industry.
With Jeans' main aim is to create everlasting pieces that people love and need. While the brand isn't up there with luxury designers like Prada or Gucci, its latest collection has helped them maintain an image of a high fashion company.
Many fast fashion brands and Amazon sellers have actually tried to duplicate their best-selling designs.
The brand admits to not mass producing garments in "questionable factories". This is a shade to other fast fashion brands, who are very famous for carrying out such activities.
The brand goes on to provide information about their supply chain and manufacturing. They claim to have a large team of artisan sewers and creators. This is proof that the brand cannot be a fast fashion one.
The reason being that fast fashion basically refers to brands mass-producing collections at an extremely rapid pace.
For this, they need machinery and lots of cheap labor which will help them achieve the goal of manufacturing, retailing, and shipping their products at high speeds.
However, one reason that many people doubt the brand's fast fashion status is because its manufacturing takes place in China.
There is also a risk of child labor and exploitation in Asian countries.
Many fast fashion brands are attracted to this country because of this, as they're able to get away with manufacturing without legal implications.
While this is true for many brands, With Jean might not be in the same boat. China can also make quality products with ethical production.
Don't let the reputation of a few rotten brands clog your mind about others. With Jean ensures that they follow an ethical business model, unlike other fast fashion brands.
Is it ethical?
There are many factors that need to be considered for the brand to be regarded as an ethical one. I believe that With Jean is an ethical company and the reasons are as follows.
Firstly, an ethical brand is one that doesn't cause any discomfort to humans, animals, or the environment.
As With Jean isn't a fast fashion brand, it doesn't mass-produce clothes that ends up as waste in landfills. Instead, it has taken several initiatives in order to minimize its wastage.
The owners of this brand actually relocated to Bali to accomplish the goal of ethical and sustainable production. They worked with Indonesian artisans to hand-make each garment.
They're also researching water, chemical, and energy efficiency programs. This goes on to show how much they care about the environment.
With Jean also donated 100% of their profits to the damages caused by the Australian bushfires. Their enthusiasm for global responsibility is truly inspiring and helps them attain an image of an ethical brand.
Moreover, the brand is extremely transparent about their practices. In my view, this is a key feature of an ethical brand. They claim that all their pieces are ethically produced and manufactured in China.
Additionally, the founders of With Jean have always been conscious consumers even before they established this brand.
Therefore, it was necessary for them to build a company that resonated with their own ethics.
They also provide information on their supply chain and claim to support ethical labor. They provide a safe and comfortable work environment for their artisans and other workers.
Furthermore, an ethical brand also needs to be a sustainable one. With Jean has taken several measures to become a sustainable brand. One such measure is that their packaging is made using biodegradable plastic.
Keeping all the above information in mind, I believe that With Jean can truly be regarded as an ethical brand!
Where does it get their clothes?
With Jean claims to produce all its clothing ethically in China. The clothes are consciously made by artisan sewers in China.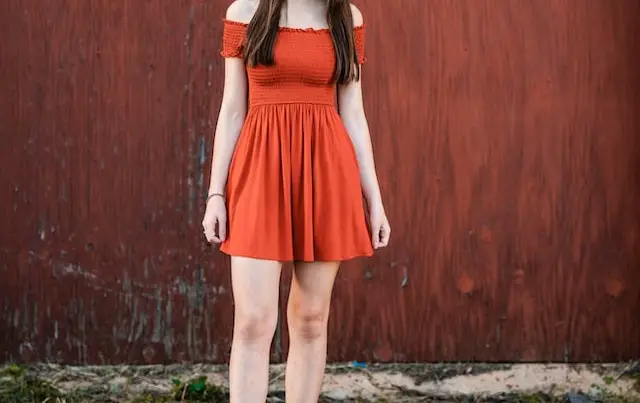 The process is a long one ensuring that no unethical practice takes place. This makes sense as over 50 percent of the world's denim is produced in Asia, most of which is manufactured in China or Bangladesh.
Initially, the founders worked with Indonesian crafters who handmade the first few collections. Later, the brand shifted towards China for production.
Is With Jean an Australian brand?
Yes, With Jean is an Australian brand. Their shipping also takes place from here as the headquarters are based in Australia.
However, it ships internationally to many countries, like the USA, Canada, UK and Asia. They claim to ship all over the world, with exception of a few countries with import restrictions. These include Afghanistan, Russia, Pakistan, etc.
With Jean garments have been worn by famous celebrities like Bella Hadid, Elsa Hosk, and Maria Bernad. This is a major reason for this brand's rising success.
I hope this article answers all your queries regarding With Jean!