When it comes to fashion, there are many different ways to approach it. You can go for high-end designer brands or choose more affordable options like fast fashion.
If you like to shop cheap yet trendy, you are definitely familiar with Wish. It is an online retailer that offers everything from trendy clothing to accessories in an affordable range.
Whether you are looking for a dress or a statement necklace, Wish is one of the fastest ways to find what you want.
But can you consider it a Fast Fashion?
This article will find out more about Wish and whether it is a Fast-fashion brand. Also, we'll see whether you should buy from it.
What Is Fast Fashion?
The term "fast fashion" is used to describe clothing designed to be quickly produced and sold at a relatively low price. Fast fashion is typically mass-produced by large clothing companies and sold in chain stores.
Many people love fast fashion because it allows them to keep up with the latest trends without spending a lot of money.
However, there are some downsides to fast fashion.
For example, fast fashion is often made from lower-quality materials. This means it may not last as long as clothing made from higher-quality materials.
Additionally, the mass production of fast fashion can have negative environmental impacts. According to UNECE, fast fashion causes around 20% of the total water waste.
Also, fast fashion brands are responsible for emitting more carbon into the environment than international flights.
About Wish
Wish is an online fashion brand that offers affordable and trendy clothes, shoes, and accessories. A team of passionate fashionistas founded the brand in 2010 with an aim to make the style more accessible to everyone.
Today, Wish is one of the most popular online brands, with over 200 million customers worldwide. The company is worth a whopping $18 Billion.
The brand's mission is to make fashion fun and accessible for everyone. Overall, it offers a wide range of options, from casual everyday wear to party dresses and items.
In addition to its website, Wish also has a presence on major retailers like Amazon, eBay, and Walmart.
So whether you're looking for a new outfit for your next night out or just want to browse the latest trends, Wish is the perfect place to start.
Is Wish a Fast-Fashion Company?
There are always new trends to keep up with when it comes to fashion. Also, with the rise of social media, it's easy to see what everyone is wearing.
So, when you see something you like, you want to get it right away. That's where Wish comes in.
But, is Wish a fast-fashion company?
The answer is yes and no. While Wish does sell trendy items, they aren't always the latest designs from well-known brands.
However, the prices are very low, making Wish a great option for budget-conscious shoppers.
So, if you're looking for affordable fashion that won't break the bank, Wish is a great option. But, don't expect to find the latest runway styles on the website.
Is It Ok to Buy From Wish?
Because of the low prices, Wish has become a popular destination for bargain hunters. However, there are a few things to keep in mind before making a purchase.
First, Wish items are often shipped directly from China, resulting in longer shipping times.
Second, the quality of Wish products can be hit or miss. In some cases, you may receive a well-made item for a fraction of the price you would pay elsewhere.
But in other cases, you may end up with a cheaply made product that falls apart after just a few wears.
So if you're considering buying clothes from Wish, be sure to do your research. Also, be prepared for the possibility of long shipping times and lower than expected quality.
Is Wish Ethical And Sustainable?
We all want to look good without breaking the bank when it comes to fashion. However, we also want to ensure that our clothes are ethically and sustainably produced.
So, is Wish's fast-fashion ethical?
Unfortunately, the answer is no.
The company has come under fire for allegedly supporting the sale of counterfeit goods and for its business practices.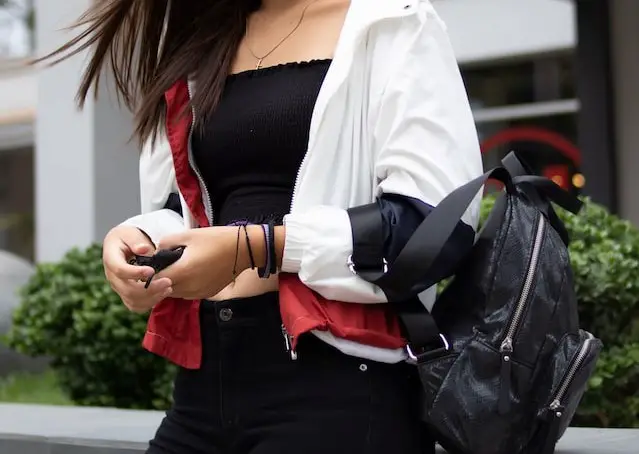 In particular, Wish has been accused of allowing unsafe products to be sold on its platform. For instance, using "dark patterns" to trick people into making purchases.
Moreover, Wish relies on cheap labor in developing countries and often doesn't adhere to fair labor practices. Additionally, the company has been criticized for its environmental record.
However, Wish has defended its business practices. The brand claims that it provides jobs to workers in developing countries. Also, its products are safe and meet all regulatory standards.
Overall, there is significant debate about whether or not Wish is an ethical company.
So, if you're looking for affordable fashion that is also ethically and sustainably produced, Wish might not be the choice.
There are plenty of other companies that can offer you what you're looking for. Do your research and shop around until you find the perfect match for you.
Conclusion
Largely, Wish does make trendy shopping accessible and affordable. Still, it isn't truly a fast-fashion company as most of its products are not the latest style.
Moreover, there are concerns over the brand's practices and quality despite offering low prices. Also, its environmental impact is also often under fire.
However, Wish is definitely worth checking out if you're looking for affordable fashion and don't mind taking a gamble on quality. Just be sure to read the reviews before you buy anything.