If you are one of those blessed souls who has switched to cruelty-free hair products and are pondering if VO5 is cruelty-free, then I have got some bad news for you.
Since I, myself, am a staunch advocate of cruelty-free haircare and skincare products, I have done my homework pretty well.
Based on my extensive research regarding the brand, I have explored that VO5 is neither cruelty-free nor vegan.
Several factors have led me to this conclusion. Keep scrolling down to learn what is it that makes it non-cruelty-free?
Why is VO5 Non-Cruelty-Free?
VO5 is not a cruelty-free product. There are several questionable actions in which the said brand is noted to be involved. Here, take a look at them.
The brand carries out product trials on the animals during the developmental phase.
The raw materials needed for production are acquired from businesses that conduct animal trials.
Animals are again used for testing the end product.
Even if the company doesn't do all the experiments themselves, they pay a third force to perform animal testing for them. This, obviously, makes them indirectly involved in the act.
They widely promote their brand in numerous countries, including those that are still in favor of animal trials.
Is VO5 Advertised in China?
The precise answer to this question is, YES! The brand is promoted and distributed in Mainland China. For those of you, who are not aware, China is one of the places that still allow animal experimentation.
Every product that is available in the market is supposed to be tested as per the country's policies. The regulatory authority has the power to take off the displayed products and conduct animal trials on them, in whatever way they seem fit.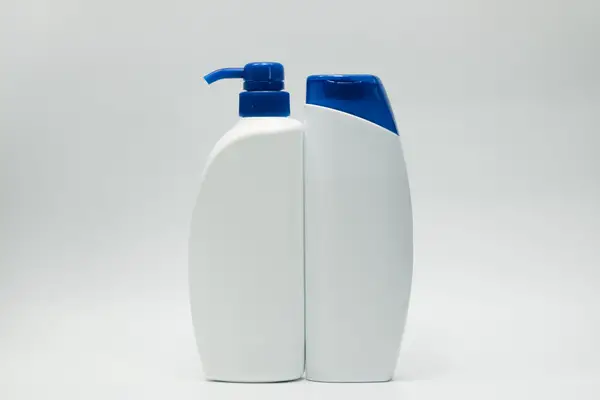 However, it should also be kept in mind that numerous recent brands, like Fenty Beauty, sell their stock in China without carrying out any animal trials.
How does this happen? Well, the thing is that a lot of new brands play on the ambiguities of the system by conducting virtual business. This way they easily penetrate the market without going through animal trials.
Nevertheless, not all new businesses and companies follow this trend. A lot of them concede to animal trials for vending their products in China, like Mary Kay, amongst the others.
Non-Certified by PETA or Leaping Bunny
The brand is neither approved by PETA nor Leaping Bunny, further endorsing that it is not cruelty-free.
Is VO5 vegan friendly?
Not quite! Though the majority of its ingredients are vegan, it uses vitamins that are sourced from animals, especially vitamin B5.
The brand also utilizes by-products of animals for extracting additional ingredients for their products. So, it goes without saying that this brand is not vegan.
I would suggest you always read the labels of the products you are buying. Trust me, I have also learned it the hard way after a few mishaps. Now, it's my regular practice before making any purchase.
Is VO5's Parent Company Cruelty-Free?
In case you don't know, the brand VO5 is owned by none other than the famous multinational corporation, Unilever. Unilever is widely known for conducting animal testing for the vast majority of its products.
Furthermore, the company uses animal-based ingredients in a variety of its hair and skin products. This clearly explains that neither VO5 nor its parent company is cruelty-free.
Is VO5 Ethical?
Several important factors should be taken into consideration for defining a company or brand's ethical values. However, I believe that you can't pick a few and leave a few and still be ethical.
In all probability, the brand may not be involved in direct animal testing but they do get it done one way or the other. They may also be having excellent labor-friendly policies and an amicable work atmosphere, who knows?
But, they don't care for the environment as all of their products come in plastic packaging and neither are they vegan. I think these are pretty strong reasons to declare VO5 an unethical brand.
Cruelty-Free and Vegan Alternatives to VO5
The evolution of social media has been playing a pivotal role in building awareness among people regarding the importance of cruelty-free products.
People are now more woke than ever about what is good for the environment and society as a whole. That's the reason, we can see numerous vegan and cruelty-free alternatives to hair and skincare products on the market now.
If you have been using VO5 without realizing it's not cruelty-free, then don't worry. I have compiled a list of vegan and cruelty-free substitutes for VO5. Take a look:
I hope that I have helped clear up your confusion. Don't forget to share this information with other misinformed persons who still think VO5 is cruelty-free