A brand established with good intentions, Reformation has been praised for its sustainable and eco-friendly practices. But is the company living up to its promises?
In recent years, "fast fashion" has become a dirty word in the fashion industry. Fast fashion brands quickly produce cheap, trendy clothing to meet the latest trends. This results in clothes of poor quality and often end up in landfills.
So, is Reformation counted amongst those "bad" brands that are socially and ethically irresponsible? Let'sLet's know more!
Is Reformation a Fast Fashion Brand?
Reformation is a clothing brand founded in 2009 with the mission to "change the way people dress".
Moreover, the company produces stylish, sustainable clothing for women.
All of Reformation's clothes are made in-house in their factories, which helps reduce waste and keep production costs down.
Hence, compared to the actual "fast fashion" brands, Reformation's practices are more sustainable and ethical.
Moreover, the company doesn't produce poor quality clothing in bulk but instead aims at offering good styles and cuts, high-end clothing to its esteemed customers at an affordable price.
The brand wishes to be recognized for its ethics, quality, and prices rather than competing in the rat race to earn huge profits!
Is Reformation a Sustainable Company?
A BIG Yes!
As mentioned before, all of Reformation's clothes are made in-house in their factory in Los Angeles. This helps to reduce waste and keep production costs down.
The company also uses sustainable materials like deadstock fabrics (fabrics that would otherwise go to waste) and recycled materials.
In addition, they use eco-friendly methods like digital printing, which uses less water and energy than traditional printing methods.
Moreover, the brand uses RefScale, a tool that allows it to analyze the carbon print left behind by its materials, which is greatly useful in maintaining sustainability.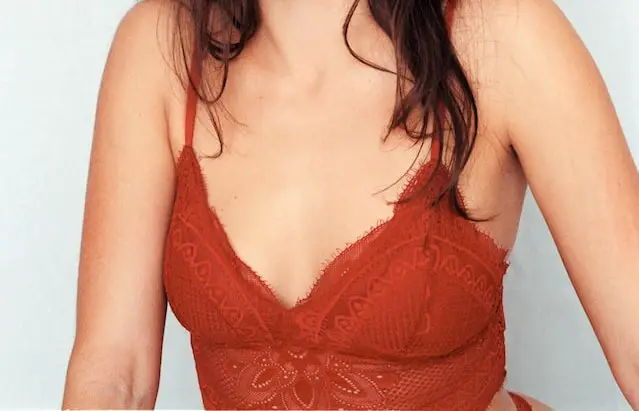 Also, Reformation never forgets to publish its sustainability report for complete transparency and prove that the brand is indeed working hard to achieve its goal of being a sustainable company.
And let's not forget that the company aims to save energy, uses hangers made of recycled paper, and operates in an eco-friendly building.
Amazing, right?
From the above discussion, it is pretty clear that Reformation is NOT a fast fashion brand but is, in fact, a sustainable company working hard to reduce its carbon footprint. So, go ahead and shop without any guilt! 🙂
Is Reformation Ethical?
Yes, the company is ethical!
Since Reformation knew the ethical loopholes present in most companies' supply chains, the brand established its factory for production.
This is because the brand wanted to provide a healthy working environment for its labourers and wanted to be sure of the quality of its products.
The workers in Reformation's factory are paid a fair wage and have access to benefits like health care and paid time off.
Moreover, the company is also transparent about its supply chain and processes, which ensures its customers about the brand's ethical standards.
Thus, Reformation is a sustainable, ethical and responsible company.
And so, it's surely not a "fast fashion" brand.
Does Reformation Use Child Labour?
No, certainly not!
Reformation does not use child labour in any stage of its supply chain.
The ethical code of conduct practiced by the brand prohibits child labour and ensures that employees are treated with respect and paid a fair wage.
Hence, we can say that Reformation is a brand that can be trusted for its ethical practices.
Is Reformation Socially Responsible?
With sustainability and ethical values, Reformation has emerged as a brand that is socially responsible as well.
The brand supports several relief funds and donates money to the needy and charity organizations that plant trees to make the earth greener, safer and cleaner.
We can say that Reformation is a name that can be associated with trust, faith, and responsibility.
Why Should You Buy from Reformation?
If you're looking for an eco-friendly, sustainable, and ethical brand, then Reformation should be your go-to label!
Amongst all fashion brands, the label has managed to stand out based on its ethical policies and practices.
The company offers good quality clothes at an affordable price range, and the fact that it is working hard to improve its sustainability practices makes it even more appealing.
Moreover, shopping from a sustainable and ethical brand like this one has its advantages as follows:
You will be supporting a brand that is working to make a difference and is slowly but surely paving the way for a better future.
You can shop without any guilt as you know that your clothes are not harming the environment or the people involved in their making.
And all this goes without compromising the quality, style, and cuts that help you dress and feel beautiful.
So, what are you waiting for? Go ahead and shop sustainably because this is your time to shine without feeling guilty!