The cosmetics industry is a multi billion dollar endeavor that has taken the world by storm. However, many questions regarding treatment of animals, animal testing, and the ingredients used in cosmetics products linger in the minds of many women.
Queen Helene has been a staple in American bathrooms and medicine cabinets for decades.
The company produces soap, sunscreen and of course, their world famous face masks, such as their popular Medicated Queen Helene Herbal Face Mask. For many, the brand is a childhood favorite.
I certainly hope that after reading this article, you will have a better understanding of whether Queen Helene is cruelty free or not.
Is Queen Helene Cruelty-Free?
To some extent. The company stated that they do not sell their product in China, where animal testing is mandatory.
Queen Helene stated that they do not test their finished products on animals, but this does not mean that they don't use ingredients that have been derived from animals.
Queen Helene uses lanolin in some of their products, which comes from sheep's wool. Lanolin is a common ingredient in many skincare products and can be an irritant for people with sensitive skin or allergies.
Is it vegan friendly?
The Queen Helene brand is a cruelty-free brand, but not 100% vegan as some of their products contain lanolin.
Some of the Queen Helene products also contain parabens, SLS/SLES, formaldehyde-releasing agents, artificial colors and fragrances.
However, some of their products are vegan as well.
Is Queen Helene owned by a parent company that tests on animals?
Queen Helene is a brand that was founded by Richard Estrin, his baby daughter Helene and his wife in 1930. Now it is under Hain Celestial Group which does not test on animals.
The Hain Celestial Group is a privately held company that markets natural and organic personal care products to consumers worldwide.
It was founded by Irwin Haines in 1969 as a small family business.
Is Queen Helene sold where animal testing is required by law?
No, Queen Helene does not test on animals and is never sold in countries that require animal testing.
The company's products are also certified cruelty-free by PETA and The Leaping Bunny Program.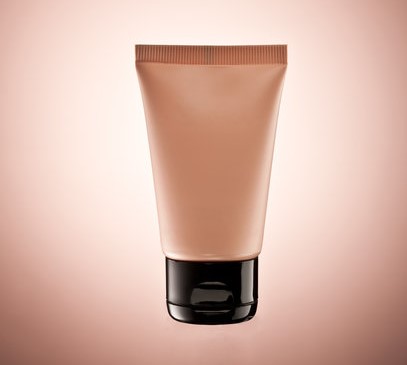 "The company believes that animals should be treated with compassion and respect, which is why they use only the finest natural ingredients in their products. They are committed to providing consumers with high quality, cruelty-free cosmetics and personal care products at affordable prices."
Queen Helene chooses not to deliver its products to China because of this issue, which means that many people cannot access the brand's entire product line unless they order it directly from Amazon or another third party retailer.
China requires all imported goods to be tested on animals before being sold within China's borders.
Is Queen Helene certified cruelty-free by any organizations?
Yes, Queen Helene is certified by Leaping Bunny & Peta. Queen Helene is cruelty-free when it comes to animal testing.
They have never been involved in any animal testing and they don't sell their products to China.
They are also not owned by any parent company that does tests on animals.
Queen Helene products are mostly vegan, which means some of their products do not contain any animal ingredients or byproducts.
Their products are also gluten-free and mostly free of other allergens like soy, nuts, dairy, eggs and wheat.
What are the ingredients in Queen Helene Products?
To make it easier to navigate, we have broken down the vast majority of ingredients used in Queen Helene's products into three categories. They are as follows:
Known animal-derived ingredients (such as beeswax, honey and lanolin),
Ingredients that are not animal-derived but are derived from a plant or non-living organism (such as corn starch and sunflower oil)
Synthetic ingredients (such as Dimethicone and alcohol).
For this section we will focus on the known animal-derived ingredients.
Lanolin is used in Queen Helene's cocoa butter as an emollient, which means it softens the skin and protects it from drying out.
It absorbs well into the skin and is also used in many other cosmetic products such as lipsticks, soaps, shampoos and conditioners.
Lanolin is a fat obtained from wool processing. It is the product of keratinization of wool proteins and has a variety of applications in the cosmetic, healthcare, and food industries.
Is it ethical?
Queen Helene is a brand that has been around for decades. They have a wide range of products, some of which are vegan friendly.
Queen Helene has a variety of different shampoos, conditioners, and body washes. They also have a few different types of soaps as well.
They do not test on animals and do not use any animal byproducts in their products.
It's important to note that Queen Helene does use lanolin in some of their products. Lanolin is often from sheep's wool and may be an allergy trigger for those with sensitive skin.
Queen Helene does not deliver to China due to animal testing laws there. Which makes it an ethical brand somehow.
Conclusion:
I think this is an important issue to consider. To put it simply, if you're committed to any cruelty-free lifestyle, it doesn't matter what you pay for your product—you shouldn't be supporting any brand that uses animal testing.
Whether or not Queen Helene has never used animal testing in the past—to support such a brand would be to give them your approval. It's definitely worth it!