Everybody loves to look chic, be it a man or a woman. Style is one thing that can never go out of fashion.
Sometimes, keeping up with the latest trends can leave you baffled. But it does not always have to be challenging.
All you have to do is look for popular brands that quickly release newer merchandise.
If you eagerly follow fashion brands, you must have come across Oak and Fort. It is a clothing brand famous for minimalistic and trendy fashion.
Do you want to know if it is a fast-fashion brand?
This guide will review what Oak and Fort have to offer to you. Moreover, you'll know if the brand is worth checking out.
Overview of Oak and Fort
Oak and Fort is a Canadian retailer that offers modern and elevated basics. The company was founded in 2010 to provide simple, well-made clothing at an accessible price point.
In recent years, the company has progressed unprecedentedly. It now has over 60 retail locations across Canada.
Today, Oak and Fort offers a range of items, including tops, bottoms, dresses, outerwear, and accessories. The brand is known for its clean aesthetic and minimalist designs.

Oak + Fort's collections are created with the modern woman and man in mind. The pieces are versatile and can be mixed and matched to create various looks.
In addition to its mainline, Oak and Fort also offers a more affordable line called OAK and FORT Basics. This line features essential items like tees, tanks, and leggings that are perfect for building a foundation wardrobe.
Oak and Fort is committed to offering quality pieces that will stand the test of time. The brand's timeless designs are created with the modern woman in mind, making it easy to find the perfect piece for any occasion.
Is Oak and Fort Fast Fashion?
Oak and Fort initially positioned itself as a more affordable alternative to high-end designer labels. However, it has expanded its price range to include entry-level and luxury items.
So, is Oak and Fort fast fashion?
By and large, the brand produces seasonally-updated collections of stylish clothing. But it doesn't appear to fit the typical definition of fast fashion.
The majority of the brand's clothing is made from high-quality materials. In addition, its designs are timeless enough to be worn for years to come.
Unlike many other mass-market retailers, Oak and Fort don't churn out multiple new collections each week or fortnight. Also, the brand does not rely heavily on low-cost labor or outsourced manufacturing.
Therefore, it would be inaccurate to label Oak and Fort as fast fashion.
However, the company's rapid expansion suggests that it is capitalizing on the growing demand for affordable, stylish clothing.
Who Owns Oak and Fort?
A husband and wife team, Min Kang and Arjuna Thiagarajah started the company with a shared passion for fashion and strong design principles.
Oak and Fort's first boutique opened in Vancouver's Gastown neighborhood. Since then, the brand has expanded to include locations across Canada and the United States.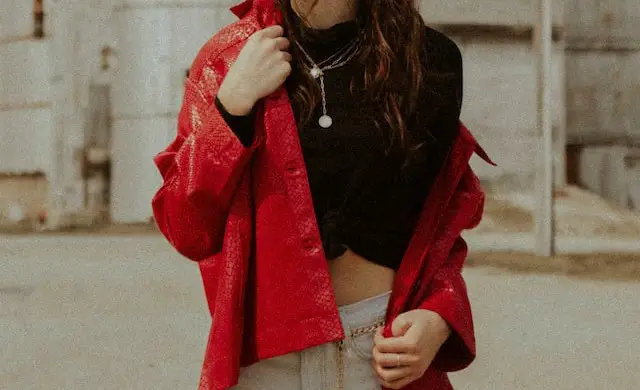 The company's simple yet sophisticated aesthetic has won it a loyal following among stylish women of all ages.
With its clean lines and understated palette, Oak and Fort's clothing is perfect for work, weekends, or other occasions.
Is Oak and Fort Ethical?
Overall, many people have criticized the brand for certain unethical practices. For instance, the company has come under fire in recent years for allegedly using forced labor in its supply chain.
In particular, there have been reports of employees being required to work excessive hours for low wages at a factory in China. There have also been allegations of verbal and physical abuse by management.
Largely, Oak and Fort have denied these allegations. However, the reports still have raised serious questions about the company's ethical practices.
Until these allegations are thoroughly investigated, it is difficult to say whether Oak and Fort is an ethical company.
On online forums, too, the ratings of the brand from an ethical perspective are not so high. The brand is rated "not good enough" on "Directory.goodonyou.eco."
Positively Oak and Fort utilize eco-friendly materials such as recycled materials in some products. Yet, it shows no efforts to reduce its carbon and other greenhouse gas waste.
Are Oak and Fort a Korean Brand?
Oak and Fort is a Vancouver-based brand with stores around the globe.
Although Oak and Fort is not a Korean brand, it has become increasingly popular in Korea. Thanks to its affordable prices and trend-forward designs, it is immensely popular with many Korean consumers.
Oak and Fort now have several stores in Korea, including flagship locations in Seoul and Busan. As the brand expands its global reach, it will likely continue to be popular in Korea for years to come.
Is Oak and Fort Worth Your Money?
Oak and Fort's mission is to provide women with high-quality, stylish clothing at an affordable price. The company sources its materials from around the world.
Overall, Oak and Fort's clothing is both unique and affordably priced. If you are looking for fashionable clothing that won't break the bank, Oak and Fort is a great option.
However, because the company produces its clothing in limited quantities, it can be challenging to find specific items in stock.
Bottom Line
Although Oak and Fort offer specific limited editions of the latest trends, you cannot wholly label it as a fast fashion. Most of its products are timeless and remain in style for a long.
However, it is an excellent choice if you want to shop a lot within a minimum budget.