Are you a fashion buff who loves having the latest styles in your wardrobe? Fashion is one thing that never lets you down and also elevates your mood.
But don't know how to keep in touch with the new trends? Fast fashion is your savior, and it has genuinely come to fulfill all your fashion needs.
Today, every big fashion store, including H&M and Zara, sells fast fashion items. It is a cheap and accessible way to follow trends.
Massimo Dutti is another fashion retailer that offers unique, trendy, and premium clothing.
Every fashion enthusiast who loves style equally adores Massimo Dutti.
But is it fast fashion in true meaning? Does it have ethical manufacturing practices?
Keep reading this article, and you'll know if Massimo Dutti is a fast-fashion brand. Also, we'll discuss the brand's impacts on the environment and society.
About Massimo Dutti
Massimo Dutti is a Spanish fashion retailer specializing in high-end luxury clothing. The brand was established in 1985 and now offers a variety of chic clothes options for both men and women.
Inditex, the parent company of the fashion chain, Zara, owns Massimo Dutti too. Since its birth, the brand has become one of the leading fashion retailers in Europe.
Massimo Dutti is famous for its sleek, modern designs and elegant fabrics. It is why some of the world's most stylish men and women are its customers.
The brand has over 600 stores worldwide. Moreover, you also can shop its products online.
The retailer pays close attention to detail, using luxurious fabrics and materials to create a refined look.
In addition to clothing, Massimo Dutti also sells shoes, accessories, and home goods. Massimo Dutti provides shoppers with a sophisticated wardrobe choice for any occasion with its contemporary and timeless styles.
Is Massimo Dutti Fast Fashion?
Massimo Dutti isn't a genuine fast fashion brand as its mostly products are high-end and long-lasting.
Fast fashion is a term for inexpensive, low-quality clothing produced quickly to keep up with the latest trends.
In contrast, Massimo Dutti's clothes are more timeless that can be worn for years.
The company prides itself on its use of premium materials and classic silhouettes. Moreover, fashion savvies often compare its clothes to luxury brands like J. Crew and Ralph Lauren.
Massimo Dutti clothes typically have higher-quality fabrics than those found at other fast-fashion retailers.
Therefore, despite frequent comparisons with fast fashion brands, the company has positioned itself as a more premium brand.
In addition, Massimo Dutti's clothes prices are generally higher than most fast fashion brands. That is why fashionistas also sometimes label Massimo Dutti as an affordable luxury.
The company does indeed produce some seasonal collections. However, the primary focus of Massimo Dutti is on classic, timeless styles that can be worn year-round.
As such, you can not consider Massimo Dutti a fast-fashion brand.
Is It Ethical?
Overall, the brand has high-quality craftsmanship and a complete commitment to sustainable and ethical practices.
Massimo Dutti has progressed significantly in reducing its environmental impact with initiatives like its Green Program. The program includes several initiatives to reduce water, energy consumption, and waste production.
In addition, the brand scored 41-50% in the 2020 Fashion Transparency Index. This index is based on how expressive and open a brand is about its social and environmental policies and impacts.
In terms of working conditions too, Massimo Dutti also has an equal dedication to forming the best policies.
The brand puts its employees and workers at the center. Therefore, it earnestly promotes stringent labor standards and good living wages in all its factories.
Furthermore, the brand has also partnered with many Fair Trade certified suppliers. Hence, Massimo Dutti is now a more ethical clothing option.
Where Does The Brand Get Its Clothing?
Now you are familiar with the high-end clothing retailer Massimo Dutti if you weren't already.
But from where does the company sources its clothing?
By and large, Massimo Dutti is a vertically integrated retailer. It controls every production process step, from design and manufacturing to retailing.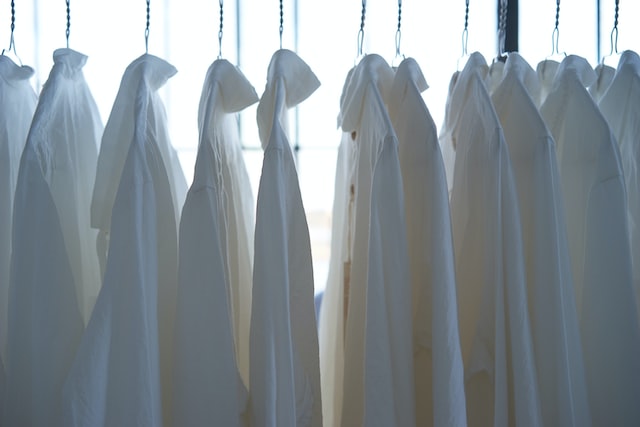 This structure allows the company to maintain a high level of quality control. Also, it helps the brand ensure that the products meet the exacting standards of the customers.
Most of Massimo Dutti's clothing is typically produced in Europe, with Spain being the largest supplier. The company has a network of over 1,500 suppliers in Spain.
Other notable suppliers include Portugal, Italy, and Turkey.
By working closely with these and other European suppliers, Massimo Dutti produces high-quality, trendy clothing.
Is Massimo Dutti Sustainable?
Sustainability has become an essential issue for many fashion brands in recent years. Consumers now more than ever want to know where their clothes come from and how they were made.
Overall, Massimo Dutti does not publish detailed information about its supply chain or manufacturing processes. However, the company does have a page on its website dedicated to sustainability.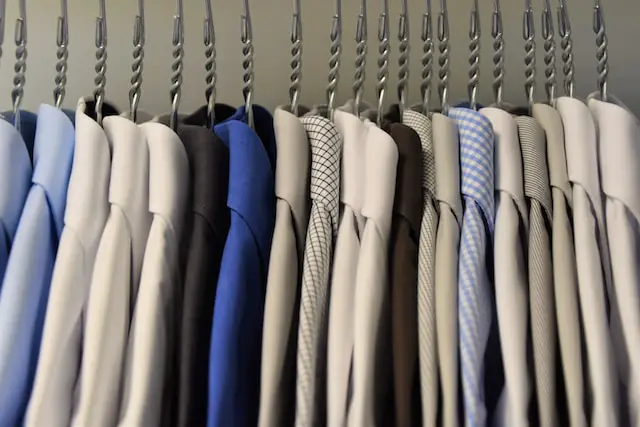 Massimo Dutti states that it is striving to reduce its environmental impact. Also, it uses sustainable materials such as organic cotton and recycled polyester.
The brand also highlights social responsibility initiatives like its partnership with UNICEF.
Inditex, Massimo Dutti's parent company, has a dedicated policy for efficient energy, water use, and apt waste management.
Although Massimo Dutti is taking some steps in the right direction, the brand could do more to be genuinely sustainable.
The brand must also be more transparent about its supply chain and manufacturing processes. This would help consumers make informed choices when buying.
Bottom Line
Like its sister companies, Zara and Pull&Bear, Massimo Dutti is equally committed to high-quality and premium clothing. Therefore, it does not fall within the bracket of fast fashion.
If you are more into quality and timeless fashion accessories, Massimo Dutti is your go-to place. However, you must research more about the brand's ethics and sustainability to make a responsible shopping decision.