Lululemon Athletica is a Canadian athletic apparel retailer that gained immense popularity throughout for their leggings and trademarked original fabric Luon. It has 491 stores throughout the world and also sells clothing online.
The brand was founded in 1998 by Chips Wilson in Vancouver, Canada. Lululemon sells athletic wear which includes tops, shorts, yoga pants, sweaters, jackets, undergarments, and accessories such as hair accessories, water bottles, bags, yoga mats. It also launched its own personal care products such as deodorants and dry shampoos.
Lululemon successfully continues to do business in big countries like the USA, UK, and Australia.
But its customers everywhere are asking only one question; is Lululemon environmentally friendly? Are they ethical? How do they help the environment?
Yes, they do take initiatives but are they implementing that? We don't know.
Lululemon's Sustainability Analysis
Lululemon has recently announced the "Be Planet" initiative to reduce its environmental impact. Under this initiative, they plan to work on their material acquisition, energy use, and their packaging.
Material
Lulumen has announced that they will use "responsibly sourced and more sustainable material wherever possible". But the 'wherever' part of this statement opens the door to inaction and disregard.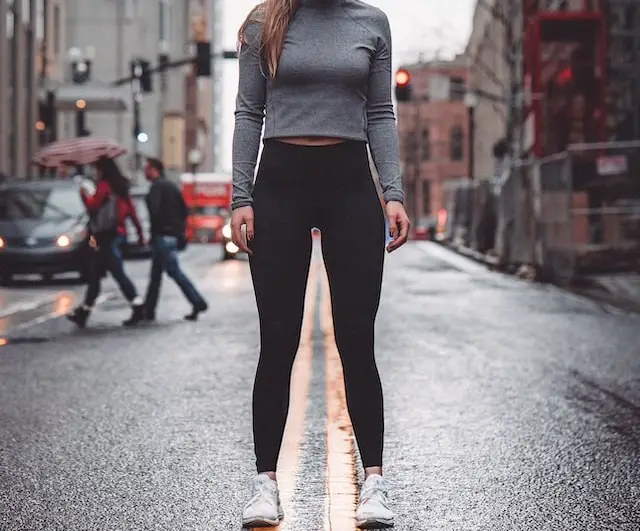 Most Lululemon materials are not eco-friendly. They use Nylon and Pylon which only Pylon is recyclable. 75% of their Pylon is recyclable. However, Nylon fiber is not recycled.
Their goal is to make all their global distribution centers Zero Waste by reusing and recycling up to 90% of their materials. And they are somewhat successful as four of their five operation facilities are zero waste already!
Packaging
Another step under their sustainability initiative is reducing the packaging to a minimum. They switched paper-based packaging to FSC-Certified materials, materials that are 100% recycled.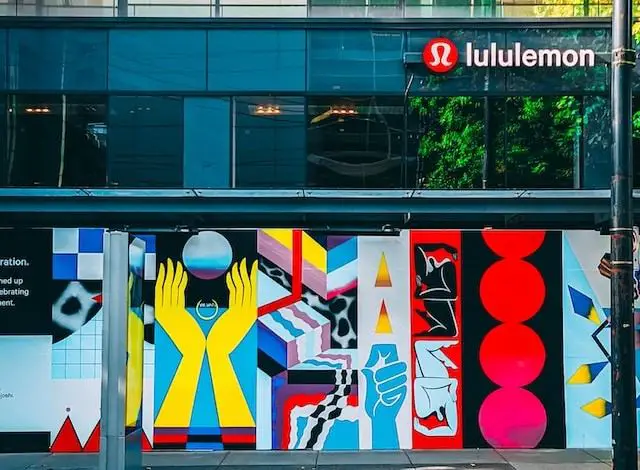 But they still use plastic poly bags during the shipping of their final products as "they offer the best protection to their products and eliminating polybags would increase waste with the more damaged product".
Many environmentalists believe that this is just a ploy and that clothing is not that delicate.
Energy Use
Lulumen has announced that by the year 2025, 100% of its energy will come from renewable sources. They plan on using plastic waste as a source of energy generation.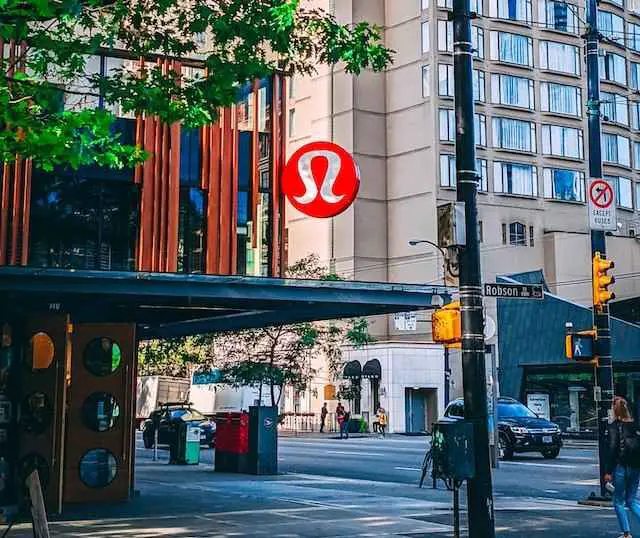 Another step that comes under the environmentally friendly initiative is reducing their greenhouse gasses emission by 60% in all owned and operated facilities as well as the entire global supply chain by the year 2030.
Moreover, they have also signed the UN Fashion Industry Charter for Climate Action, an industry-wide initiative that makes efforts to reduce carbon emissions across the fashion sectors.
Final Verdict
Lululemon has taken a lot of initiatives and made a lot of announcements to prove itself an ally of the reduce climate change and save the environment movement but how many have they actually implemented? No one knows.
Most environmentalists believe that these are all empty promises with whatsoever no truth. The famous leggings of the brand are made of Luon, which are blended Nylon and Lycra.
Nylon is a synthetic fabric produced by heating chemicals from crude oil at high extreme temperatures. This process releases nitrous oxide, a greenhouse gas 300 times more harmful than carbon dioxide. The release of greenhouse gases has accelerated climate change by 37 percent from 1990 to 2015.
Lycra is another synthetic fabric that is unrecyclable and ends in landfills.
Lulumen also does not take care of its employees and the company has often been under scrutiny due to cases of abuse. So we cannot say if Lululemon is as ethical as it claims it is.
FAQs
Lululemon was owned by Chips Wilson until 2013 when he resigned due to controversies. Currently, Calvin McDonald is the CEO of Lululemon.
Where does Lululemon source its material?
Lululemon sources its infamous luon fabric from Eclat Textile Co, in Taiwan, with which they have partnered for the past decade. The Luon fabric is famous for its sweat-wicking and cottony softness, providing serious stretch and recovery.
Is Lululemon a luxury brand?
Lululemon competes with high-end brands like Nike and Adidas to win market share. On top of the high production cost, and higher quality, it sells its product at a very high price ($100 for a pair of leggings) to uphold its image as a luxury brand.