Love Beauty and Planet is a well-known brand of personal hygiene products.
It is well-liked for its natural composition and sustainable practices.
Due to this, it has developed an almost cult-like following.
However, what if they are withholding information from their customers?
Could Love Beauty and Planet not be very environmentally friendly?
Could they be engaged in greenwashing? Or are the brand and business as eco-friendly as they claim to be?
On their website, Love Beauty and Planet says that by 2030, they want to use only biodegradable ingredients and have no net emissions.
They also have a list of sustainable accomplishments that includes the donation of 195,000 products and the removal of about 8 million plastic bottles from the ocean.
Even the brand has a grand fund for high-achieving students with the ambition and ideas to positively impact the environment.
On their website, you can also find a list of the natural ingredients that many of their products contain.
The Love Beauty and Planet brand is certified cruelty-free and vegan.
So far, so wonderful!
The brand is charitable, has the right certifications, has data, and is working toward goals that we can get behind.
However, let's dive deeper and see if their products are really worth buying.
Sustainable Ingredients
When you choose eco-friendly and sustainable beauty products, you feel really happy.
The even better news is that responsible sourcing can affect the health of your hair.
This indicates that you can live a more sustainable lifestyle without sacrificing performance.
Typically, brands that make items from sustainable sources are also more forthcoming about their ingredients.
Due to this transparency, they frequently opt not to incorporate harsh ingredients into their product formulations.
Thus, you may have healthy hair without harmful chemicals and contribute to a planet with less waste.
In other words, non-harmful products typically result in better hair. That is why they are quite proud of their environmentally friendly shampoos and conditioners.
There is so much to anticipate positively.
Not merely objectives, but sustainable goals. Compassion for the world can be demonstrated via loving kindness and sustainable beauty.
Is It Cruelty-Free?
Although Love Beauty and Planet state on their website that they do not do direct animal testing, the company acknowledges that testing may occur as mandated by law.
The company's mission statement says that it wants to reduce animal testing, but this doesn't mean that it has to lose money by staying away from markets that test on animals.
When it comes to animal experimentation, their parent firm, Unilever, likewise falls short. In summary, commitments are limited to imprecise descriptions of the organization's objectives.
Is It Vegan?
Even though some of the company's products are vegan, this is not part of a plan or a moral stance.
Is It Eco-Friendly Or Not?
Love Beauty and Planet is committed to being sustainable and environmentally friendly in every element of its operations.
The goods are made with parts that are ethically sourced, scented with pure essential oils, and put in containers that can be recycled.
Both the founders who established Love Beauty and Planet have worked for numerous consumer product companies, including Love Beauty and Planet's parent company, Unilever.
The brand's conditioner, shampoo, body lotion, shower gel, dry shampoo, and hand wash were introduced in 2017.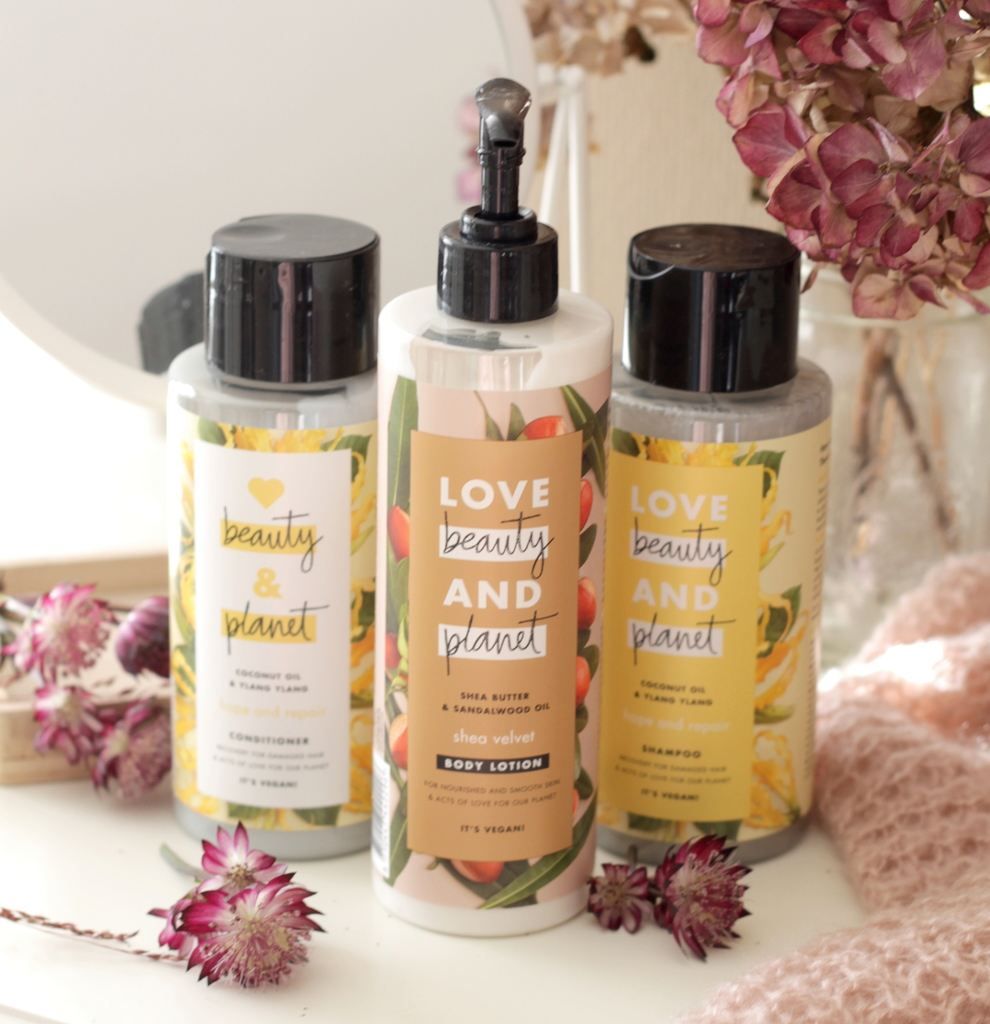 The goal of this brand is to provide products that help people look nice without compromising their skin health or hair. It is also about making better products for the environment, beginning with the organic ingredients needed to create them.
All of their products contain at least one or two ingredients obtained ethically from around the world.
These include organic coconut oil from Samoa, argan oil from Morocco, murumuru butter from Colombia, and babassu oil from Brazil.
Sustainability Of The Brand
Because there isn't much evidence to back up the website's many positive claims, it's hard to tell if this company is going to last or not.
Their website's mission statement is composed of vague assertions and apologies. For example, one goal of the company is to measure and lower its carbon footprint.
According to the company, sustainability is not a simple endeavor, and we recognize that we won't always get it right on the first try. There will be errors. There will be setbacks. But for us, the intent is more important than perfection.
Even though the average consumer doesn't expect perfection, it would be helpful to know exactly what their goals are, when they will be met, and how.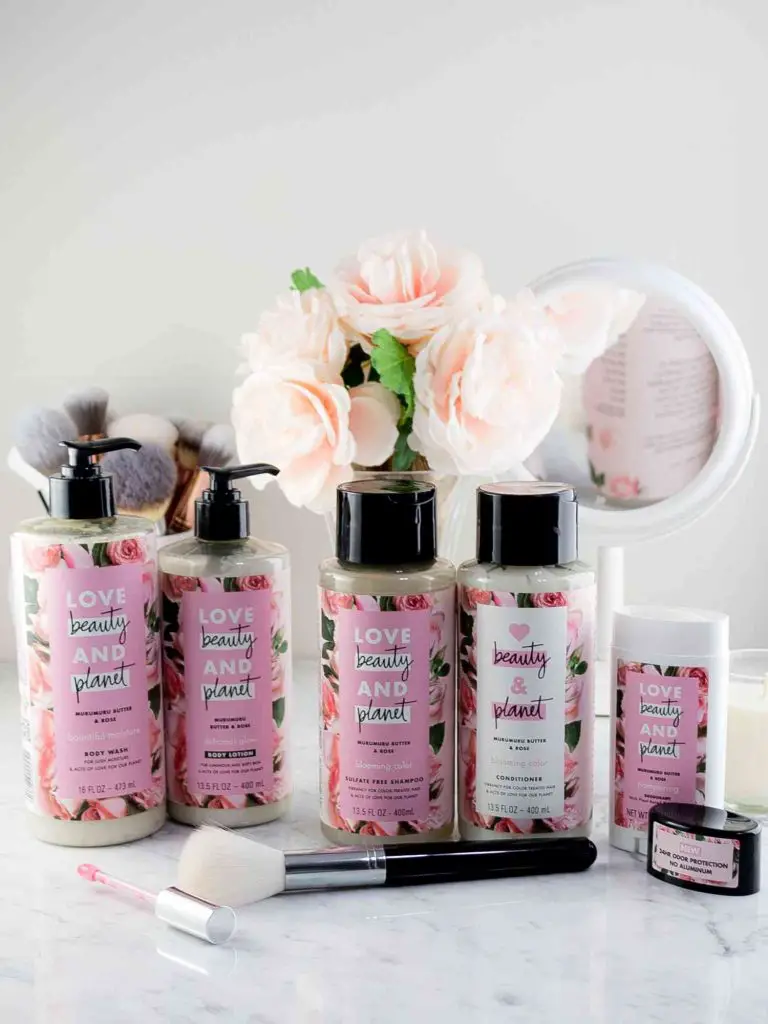 As is often the case with large organizations, a number of relatively small, add-on activities take center stage as poor substitutes for an enterprise-wide commitment to putting the environment first.
Compared to enormous profit margins, such initiatives are frequently minimal expenses. While with Love Beauty and Planet, the actual work done toward social and environmental good (for which reliable data is lacking) appears to be done by other supply-chain companies.
In addition, Love Beauty and Planet is owned by Unilever, a corporation that uses palm oil widely across its product line. Unfortunately, this implies that regardless of the quality of a particular product, your purchase ultimately benefits the greater corporation.
Conclusion
Unfortunately, Love Beauty and Planet are not as environmentally friendly as advertised.
Many of their assertions are deceptive and contradict some of their stated objectives. Additionally, purchasing Love Beauty and Planet promotes and profits their immoral parent company.
The use of harmful chemicals and components can negatively affect the health of a large number of people. Love Beauty and Planet lack fair-trade certification, and its parent firm has been implicated in the unethical treatment of people.
It contains few natural ingredients and can contain chemicals that can affect the environment. The parent company's use of palm oil contributes to both environmental pollution and deforestation.