Back in the 1960s, when there was barely any concept of hair care and most products available on the market targeted cleansing of hair and scalp, a French entrepreneur, François Dalle, dared to be different.
He wanted to create hair products that would not only clean the hair but also nourish them. This vision drove Francois to launch his haircare brand in 1964 named Kerastase.
From the beginning, the team of experts at Kerastase had one goal, to develop effective care products that would nourish the hair from the inside.
With good marketing strategies and beneficial products, Kerastase succeeded in making its name in the beauty world.
The brand takes a lot of pride in being the pioneer of hair care products. Kerastase has had many firsts. It developed the first haircare shampoo, the first hair care mask, and the first hair care serum.
A company that began its journey with only twenty-five employees, is now the world's number one luxury haircare brand.
The most renowned hairstylists vouch for the brand, and over thirty-seven thousand salons in sixty-five countries are selling Kerastase products.
The secret behind the success of Kerastase is its potent formulas.
The brand sells quality. None of its products contain excessive amounts of chemicals and fillers.
Instead, they carry vitamins and minerals that nourish your hair and scalp from the inside.
Fifty-five years into the business and Kerastase is still going strong. Some of their best selling products include Soin Fondamental, Masque Intense Régénérant, Masquintense Thick, and L'Huile Originale.
This success has not stopped the brand from researching.
Today Kerastase is more driven than ever. Their recent discovery is an anti-dandruff haircare range that contains two products- the Serum Anti-Chute Fortifiant and the Cure Fortifiante Anti-Chute.
Users of anti-dandruff hair care claim to see positive results, and it's no surprise. After all, Kerastase is all about creating products that make a difference.
Now that we know just how great Kerastase is, let's talk about its policies about animal testing. Does a brand with the motto "Care First", care about animals? Or is it carrying out animal testing to this date?
Animal testing is a vile practice that has been normalized by the beauty industry for decades. The process involves testing ingredients or final products on animals such as rabbits, mice, rats, and guinea pigs.
The animals are kept in tiny cages, their hair is shaved off, and different chemicals are rubbed on their bare skin, squeezed into their eyes, or forcefully fed.
By the end of these experiments, most animals are barely alive. So the researchers end their suffering by killing them.
Thanks to animal activists, the cruelty-free movement is gaining popularity, and many brands have stopped testing their products on animals. Is Kerastase one of those brands? Is it cruelty-free?
To know the answer, you first need to understand what a cruelty-free brand is. There is a list of conditions that a brand must fulfill to make it to the list of cruelty-free brands. Those are:
Not testing any ingredients on animals.
Not testing final products on animals.
Not having any supplier or distributor that performs animal testing.
Not selling in countries that require animal testing by law.
Not having a contract with a third party that tests on animals on the brand's behalf.
Owning certificate from an internationally recognized cruelty-free organization.
So does Kerastase meet all these conditions? Let's find out.
Is Kerastase testing any of its ingredients on animals?
The statement on the Kerastase website claims that it has been cruelty-free since 1989. The brand uses alternative methods instead.
Is Kerastase testing any of its final products on animals?
According to the statement on its website, Kerastase does not test its products on animals.
Is any Kerastase supplier or distributor conducting tests on animals?
The brand's website has not transparent regarding its supplier's or distributors' animal testing policies.
Is Kerastase selling in countries that require animal testing by law?
Yes. Our research reveals that Kerastase sells its products in two salons in mainland China.
Is Kerastase approved by any internationally recognized cruelty-free organization?
No, Kerastase does not have a certificate from any of the three internationally recognized cruelty-free organizations. PETA has listed Kerastase among the brands that DO perform animal testing.
Is Kerastase owned by a parent brand that carries out animal testing?
The parent company of Kerastase is Loreal, a company that claims to use alternatives to animal testing.
The truth, however, is that Loreal tests its products on animals when required by law and sells in mainland China. Loreal is even on PETA's list of companies that perform animal testing.
So, Kerastase is owned by the parent brand Loreal who is not cruelty-free.
What is the final verdict?
Kerastase sells its products in mainland China. Its parent brand Loreal and Kerastase is on PETA'S list of brands that conduct animal testing. So Kerastase is not a certified cruelty-free brand.
IS KERASTASE VEGAN-FRIENDLY?
Vegan-friendly brands do not use any animal ingredients in their products. This means vegan products are free from components like gelatin, honey, glycerin, oleic acid, squalene, etc.
Today, consumers prefer vegan-friendly products over conventional ones because they promote kindness towards animals and contain organic ingredients.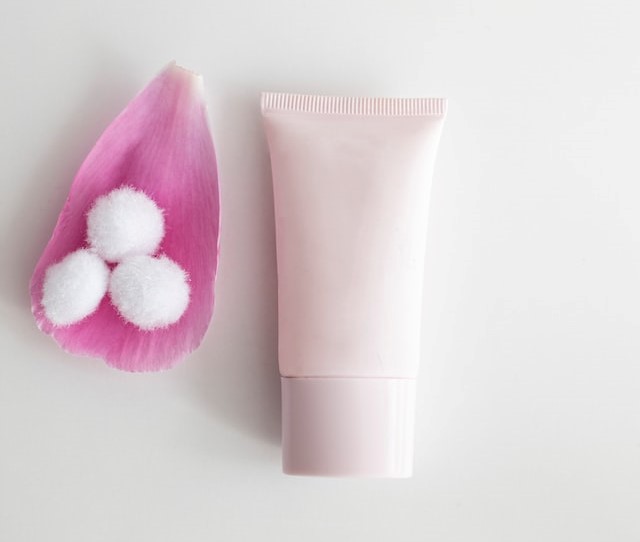 Unfortunately, Kerastase is not 100% vegan. The brand does, however, offer some products that are free from animal-derived ingredients.
So, if you are on the hunt for vegan-friendly products, we suggest you check the list of ingredients before buying anything from Kerastase.
IS KERASTASE ETHICAL?
Kerastase believes in caring for the planet we live on, so the brand has made eco-friendly policies.
Kerastase's primary target area is plastic consumption. The brand is slowly working towards producing less plastic and aims to replace it 100% with recyclable materials.
The brand offers aluminum shampoo bottles that one can use for a long time.
Kerastase has also replaced fossil fuels with renewable resources at its factory in Spain. The brand took this initiative in 2015 to reduce its carbon footprint.
All the water used in Kerastae's factory is also recycled 100%
This shows the brand's commitment to creating a safer world, but since Kerastase is not cruelty-free to this date, it is not 100% ethical.